Audi has revealed fresh details about e-tron S, e-tron S Sportback
With the e-tron S and e-tron S Sportback, Audi 's growing electric car range has acquired its first performance models.
The Audi e-tron S and Sportback are powered by three electric motors. Two of them are mounted on the rear axle and one sitting at the front. The output is 503hp and a robust 974Nm torque, but there are only 8-second boost intervals required for these peak figures. The cars are dispatching 0-100kph in 4.5sec and have a top speed of 209kph.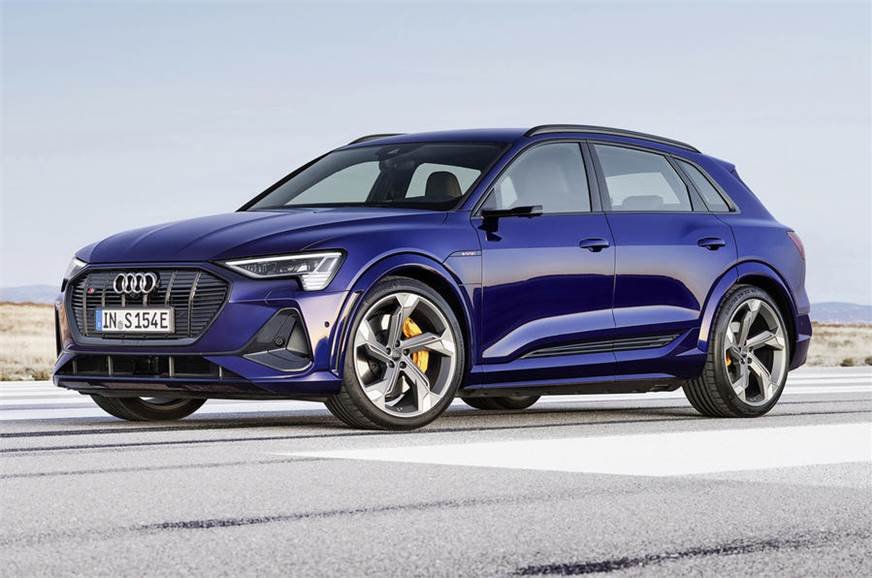 The trio of motors not only improves straight-line pace but is also used to provide a function for electric torque-vectoring. Only the rear motors operate in normal driving modes, and torque is sent to each wheel via a single-speed transmission. The front motor is activated in dynamic driving modes or when full power is required. When slip is detected, it can also predictively trigger and decelerate the inside front wheel on a curve to avoid loss of traction.
Due to a more rear-biased power delivery than the standard car, Audi claims that the S models can perform "controlled drifts."The Audi e-tron S and e-tron S Sportback feature a 95kWh battery, with 359 km and 364 km respectively claimed on the WLTP cycle. This is around 80 km less than the most powerful e-tron 55 models in terms of range.
Aerodynamic revisions for the S variants include airflow-optimized wheel-arch extensions which contribute to the Sportback's drag coefficient of only 0.26. There is also a controllable air inlet to cool the brakes which only open when needed.
The new wheel-arch extensions add about 50mm to both cars' width while unique front and rear bumpers enhance the sporty appearance. Silver detailing and aluminum mirror housing together with 21-inch or 22-inch wheel options mark out the models as S variants. The interior is equipped with electrically adjustable sports seats trimmed in fine Nappa leather, with all carbon trim inserts optional.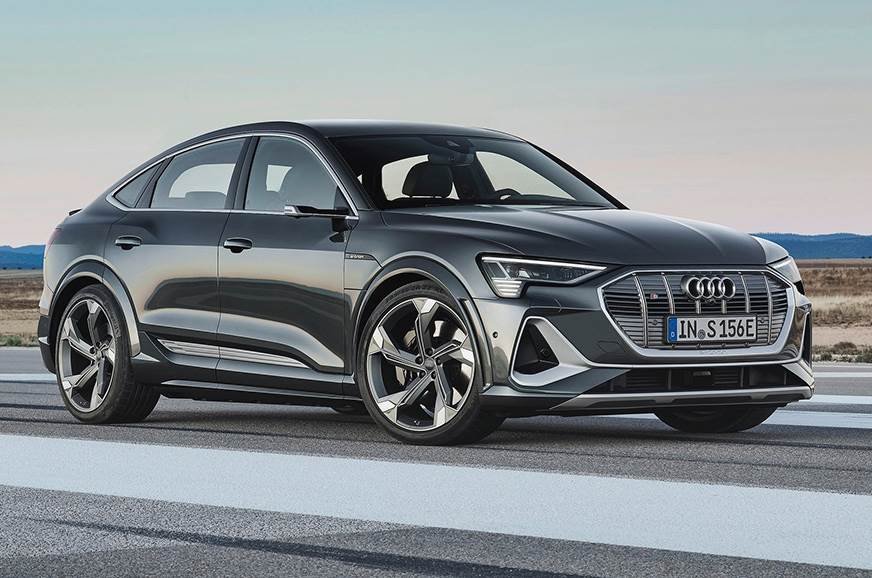 Audi has also specially engineered active air suspension for the S versions of the vehicles. Depending on driving situation or mode, the ride height can be varied by up to 76 mm and progressive steering can increase the directness. At the front, the brakes are also upgraded to six-piston calipers.
Last year Audi showcased the standard e-tron in India.
Are you excited about the Audi e-tron S and e-tron S Sportback? Comment down below
Also, see
2020 Audi RS7 Sportback India will be launched on 16th June
2020 Honda City to launch on July 15