2021 Ducati Hypermotard 950 Unveiled
Ducati revealed the updated Hypermotard 950 Euro 5 (BS6).
In order to comply with stringent EMS Euro 5 (BS6) standards, Ducati's Hypermotard 950 series was revised to 2021. The 937cc, v-twin only makes 114hp and 98Nm, however, those numbers remain unchanged from the older model. The Hypermotard 950, the Hypermotard 950 RVE, and the Hypermotard 950 SP have the same engine and gearbox in all three models.
With regard to the gearbox, it was now tweaked to make it easy for you to become neutral while standing still close to changes with the gearbox drum built with decreased friction covers for the Ducati Monster and the Supersport 950. In order to avoid false neutrals, Ducati applied load to the equipment stage spring.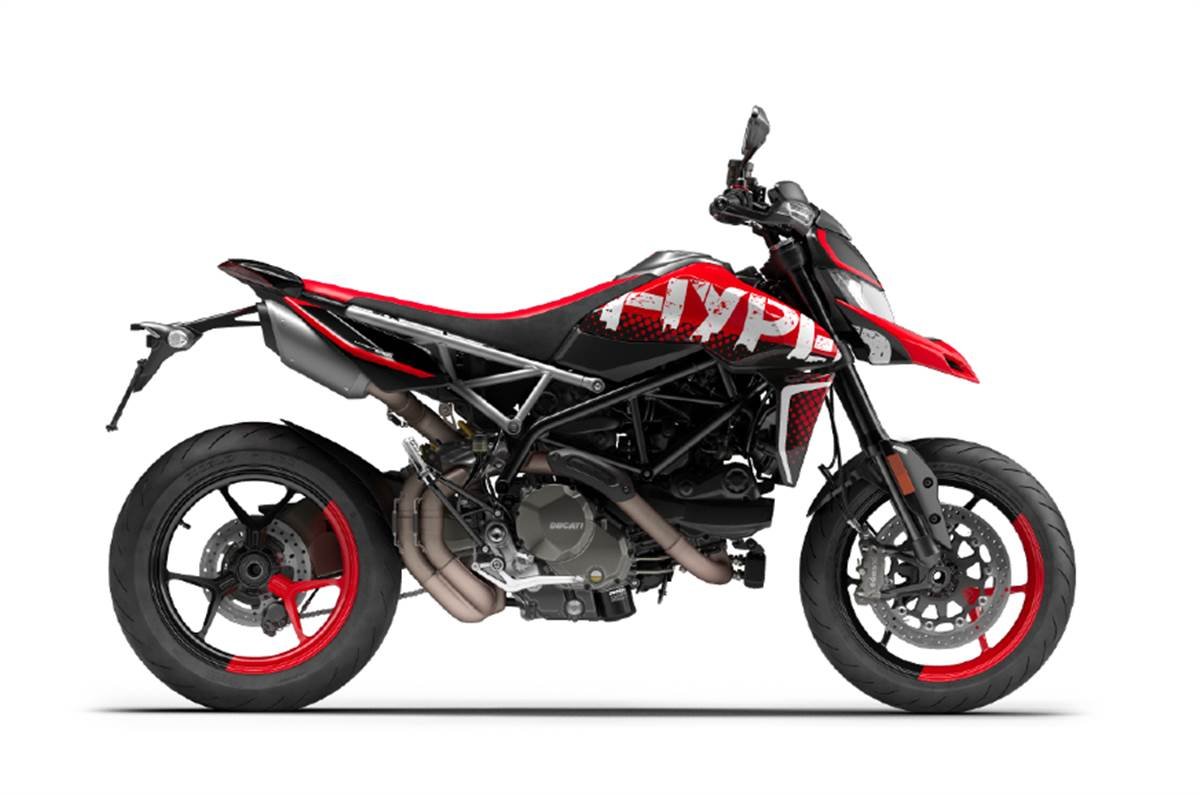 A new paint design inspired by the MotoGP racing machines of the business is now available in the high-speed Hypermotard 950 SP. Everything else on the SP, including the Ohlins suspension and Marchesini wheels, remains unchanged.
Next month, it is planned that the 2021 Ducati Hypermotard 950 will go on sale in Europe. Ducati revealed earlier this year that the new Hypermotard and eleven other versions will be brought to India this year. If all three varieties will be brought to India by the Italian brand remains to be seen.
Are you excited about the 2021 Ducati Hypermotard 950? Comment down below
Also, see
Ford F-150 Lightning EV Pickup Unveiled
2021 Skoda Octavia India To Launch In June
Genesis G70 Shooting Brake Unveiled-Developed Only For European Market