Maruti Suzuki Invicto Bookings To Start From June 19
Maruti Suzuki has stated that bookings for its next Invicto MPV will begin on June 19. The Maruti Suzuki Invicto will be a badge-engineered brother of the Toyota Innova Hycross, and it will be the carmaker's first vehicle in our market to cost more than Rs 20 lakh. This will be Maruti's third MPV after the Ertiga and XL6.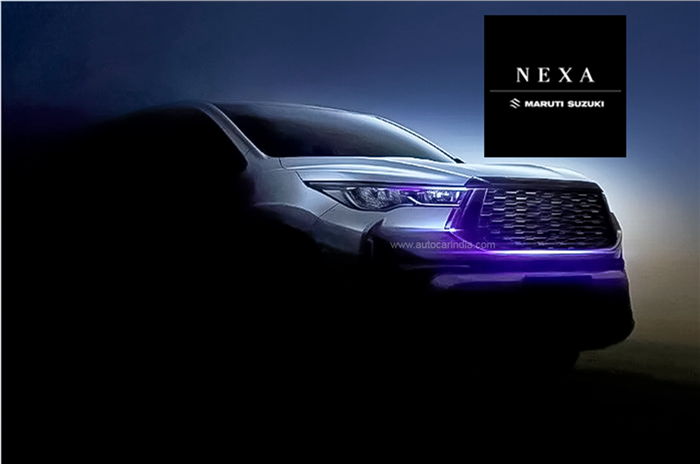 With Invicto, the corporation could be aiming to improve its brand image. Shashank Srivastava, executive director at Maruti Suzuki, says that in the Rs 20 lakh-plus sector, the distinctions between the SUV and MPV categories are gradually blurring, and customers are essentially looking for a luxury three-row experience.
"Traditionally, so far, we have been looking distinctly at an MPV buyer and an SUV buyer," Srivastava told the reporters. However, the more we looked into this area, the more we discovered that there was a segment for a premium, three-row car customer, and it appears to have very significant cross-consideration. In that way, it appears to be a single segment with identical requirements, purchasing motivations, and income levels."
Toyota will manufacture and supply the new Invicto MPV to Maruti at its Bidadi plant, much as it does the Grand Vitara. The Invicto will be based on Toyota's TNGA-C chassis and will use its 2.0-liter strong-hybrid powertrain, which means Maruti will have to pay Toyota a royalty. Maruti is also expected to keep the Invicto in both 7- and 8-seater versions.
As a result, the Invicto will be priced slightly higher than the similar Innova Hycross model. For reference, the petrol variants of the Innova Hycross cost between Rs 18.55 lakh and Rs 19.45 lakh, while the strong hybrids cost between Rs 25.03 lakh and Rs 29.99 lakh.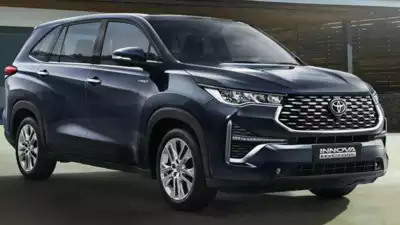 However, it will be interesting to observe how Toyota arranges to manufacture the Innova Hycross and the Invicto, as both models will be manufactured on the same assembly line. Despite just commencing a third shift at its production, the Hycross has a waiting list for the strong-hybrid models that can run up to two years in some regions, and the Invicto will only add to it.
The Invicto will be driven by the Hycross' 183hp, 2.0-liter strong-hybrid powertrain linked to the e-CVT gearbox, according to Maruti. The 173hp, 2.0-liter petrol engine will also be available on entry-level models, paired to a CVT gearbox. Importantly, this will be the first Maruti to only be available with automatic transmissions.
The Maruti Suzuki Invicto will also feature visual changes to differentiate it from its Toyota brother, and recent spy pictures have already revealed the new appearance.
Are you excited about the Maruti Suzuki Invicto? Comment down below
Also, see
2023 Triumph Street Triple India Launch Soon
Follow us on KooApp – here