BMW G 310 RR Launched At A Price Of INR 2.85 Lakh
The BMW G 310 RR, the newest sportbike from BMW, has been available for almost a month now. The "Style Sport" variant will set you back Rs 2.99 lakh, while the "Standard" version costs Rs 2.85 lakh. The only visual distinction between the two variants is colour; if you pay more, you get the white, red, and blue BMW colours; otherwise, you get a black bike.
With a few important exceptions, this motorcycle is essentially a TVS Apache RR310 with a different paint job. For comparison, the TVS has a starting price of Rs. 2.65 lakh, but there are a lot of optional extras that can raise the price to Rs. 2.87 lakh.
The BMW's paint and colour selections, as well as the graphics on the TFT display, are where the BMW and TVS diverge most significantly. Even though the screen hardware appears to be identical from the outside, it's strange that the BMW doesn't have Bluetooth, especially given its pricing.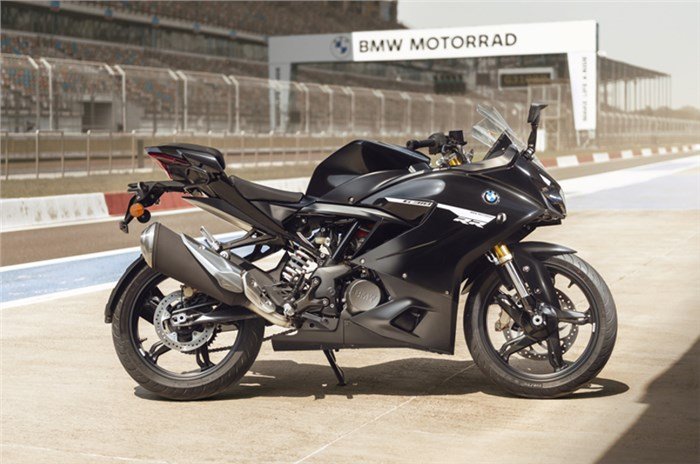 The BMW has Michelin Pilot Street tyres, which, in our opinion, aren't as good as the fantastic Michelin Road 5 rubber provided on the Apache RR310. This is the one difference that will be most noticeable when the car is moving. In addition, the Beemer has traditional braking rotors as opposed to the TVS's petal-shaped discs.
The BMW G 310 RR shares the same engine, frame, suspension, and braking components as the TVS Apache RR310, adding to the extensive list of similarities between the two machines. In fact, it has the same four riding modes—Track, Sport, Urban, and Rain—as the Apache. Everybody receives a different calibration for the ABS, and the Urban and Rain modes have lesser engine output.
The engine has to move the same 174kg and produces the same 34hp and 27Nm as it does in the TVS. The USD fork/mono-shock suspension setup and the trellis frame are also shared by the two bikes. Unfortunately, BMW does not provide the Apache's option of adjustable suspension, and the G 310 RR's only adjustable feature is rear preload.
All things considered, the G 310 RR's fairing badge is its greatest strength. You would need to be willing to pay Rs 20,000 more than the equivalent Apache if the brand value is crucial to you. However, the TVS Apache RR310 may be purchased for the same price or less with adjustable suspension and higher-performing tyres.
Are you excited about the BMW G 310 RR? Comment down below
Also, see
Hyundai N Vision 74 Concept Wraps Off