Harley-Davidson Bronx Launch Date Delayed
These days, Harley-Davidson has been in the news every few weeks, and that is usually not good. The organization has suffered for numerous, deep-rooted causes, and the pandemic has exacerbated matters even more. The latest news coming out is that as originally planned, the mold-breaking Harley-Davidson Bronx streetfighter won't arrive next year.
This news comes less than a month after Harley-Davidson revealed that its expected future models will be cut by 30 percent. At the time, Jochen Zeitz, Harley-Davidson, chairman, president, and CEO, said the company should concentrate on the 2021 Pan America adventure bike; he did not make any mention of the Bronx for next year either. Now it has emerged that Harley-Davidson has purged any mention of the Bronx from its website, and even from the press website. The business has also recently reported that the Bronx streetfighter will not be released next year to "ensure an impressive Pan America launch."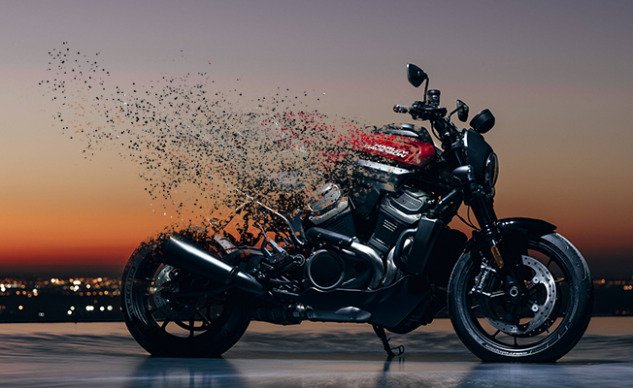 Ironically, the upcoming vehicles page of Harley-Davidson also lists the hybrid models, as well as the high-performance custom model that will use the same 1,250cc liquid-cooled Pan American V-twin engine. It would seem that Harley has put a stop for next year at the Bronx, which comes with a smaller, liquid-cooled V-twin 975cc.
The bigger problem for the Bronx is what the future holds. The company said in an earlier statement that it will streamline and rearrange upcoming releases for optimum impact, and this seems to be exactly what the company is doing here. Many sources say that Harley-Davidson might well drop the Bronx but some counterpoints need to be considered. For example, when the Rewire plan was originally announced in April 2020, the press release stated that Harley-Davidson would "remain committed to Adventure Touring, Streetfighter and electric motorcycle advancement."
This makes sense, given that Harley has poured millions into developing its new liquid-cooled machines which deviate from the traditional motorcycle formula of the company. Next year we may not see the Bronx break cover but the bike is actually ready for development. Harley-Davidson says that by the end of this year it will unveil its new five-year plan, called the Hardwire, and we expect to hear something official about the Bronx by then.
Are you excited about the Harley-Davidson Bronx Launch? Comment down below
Also, see
Ducati Panigale V2 To Be Launched Soon
BMW 3 Series Gran Turismo 'Shadow Edition' Launched In India at Rs 42.50 Lakh