High-security Registration Plate Is Now Mandatory In Odisha For Old Vehicles
Bhubaneswar: The Odisha government has made the use of high-security registration plates (HSRPs) mandatory for all cars registered before April 1, 2019.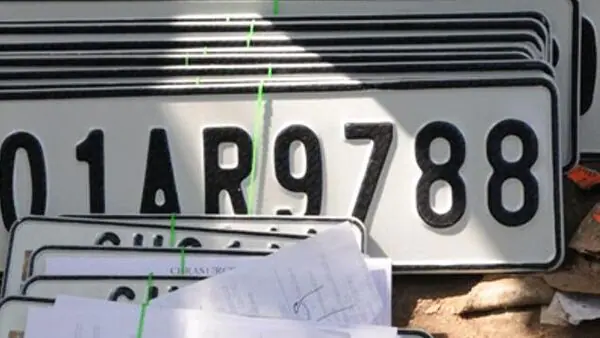 The HRPS is already required for all new vehicles registered in the state on or after April 1, 2019.
In compliance with Rule 50 of the Central Motor Vehicles Rules, 1989, Odisha Transport Commissioner Arun Bothra issued an order for this purpose.
Vehicle owners have been given three months to fix the HSRP on outdated vehicles before the transportation agency and police enforce the law.
Vehicles have different deadlines depending on their registration number.
According to the directive, the deadline for vehicles with an Odisha registration mark and a registration number ending in 1 or 2 is August 31, 2022, while the deadlines for vehicles with numbers ending in 3 and 4, 5 and 6, and 7 and 8 are September 31, October 31, and November 30, respectively.
Similarly, by December 31, 2022, vehicle owners having an Odisha registration mark and a registration number ending in 9 or 0 would be required to install the HSRP.
Bothra encouraged vehicle owners to install HSRP as soon as possible, but no later than the stated deadline, to avoid a last-minute rush.
The transport commissioner cautioned that if car owners do not change their present number plates with HRPS by the deadlines, e-challans will be issued against the infringing vehicle, which will result in a fine of Rs 5,000 or Rs 10,000 under Section 192 of the Motor Vehicles Act, 1988.
According to the government regulation, any dealer or other individual found selling or distributing HSRPs in the state without being authorized by vehicle makers may face legal prosecution.
Also, see