Honda Activa Smart To Launch On January 23
The new Honda Activa Smart is scheduled to be on sale on January 23. The Activa Smart will be a different version of the Activa, and according to the paperwork from the Delhi RTO that we have acquired, this version of India's most popular scooter has some intriguing improvements.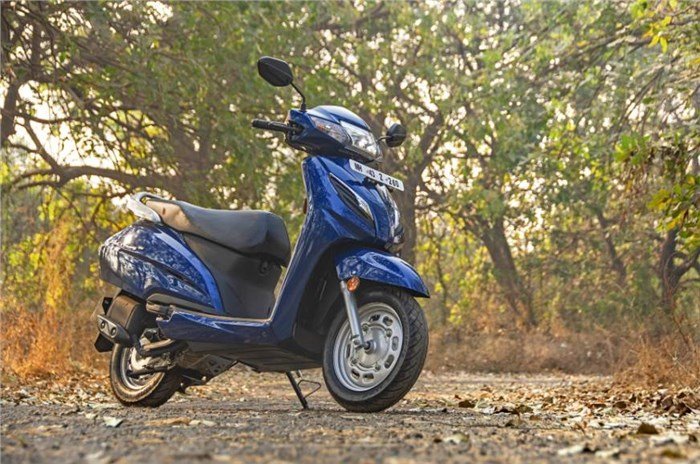 First off, the Honda Activa Smart weighs 1 kg lighter than the normal and DLX versions of the Activa. Until we learn more, we don't know how they were able to achieve it. Second, the scooter's power statistics have increased overall, if little, from 7.79 horsepower to 7.84 horsepower.
What does "Smart" mean in the name, then? That is probably a brand-new anti-theft mechanism Honda will provide in the Activa Smart. It's possible that this is a more affordable version of the Honda Ignition Security System or H.I.S.S., that we've seen in Honda's large motorcycles. It's also possible that other Honda motorcycles, like the Shine, may have this new anti-theft mechanism.
As suggested by the name. The company's immobilizer system is called the Honda Ignition Security System. Each time the ignition key is put into the ignition slot, the bike's ECU checks the code on an IC chip within the ignition key. Only if the ECU recognizes the codes will the bike start.
Honda first applied for a patent for the H-Smart two-wheeler anti-theft technology in 2022. Honda's new anti-theft technology may thus be used on the Activa Smart.
Are you excited about the Honda Activa Smart? Comment down below
Also, see
2023 Hyundai Aura Revealed Before January 20 Launch
Follow us on Instagram – Here