Suzuki Avenis To Launch Soon In UK
With a launch planned for October, Suzuki has started exporting its made-in-India 125cc duo, the Access and the Avenis, to the UK. The scooters will be an affordable addition to the manufacturer's lineup that is learner-legal. Before their October premiere, both models have already been added to Suzuki's UK website.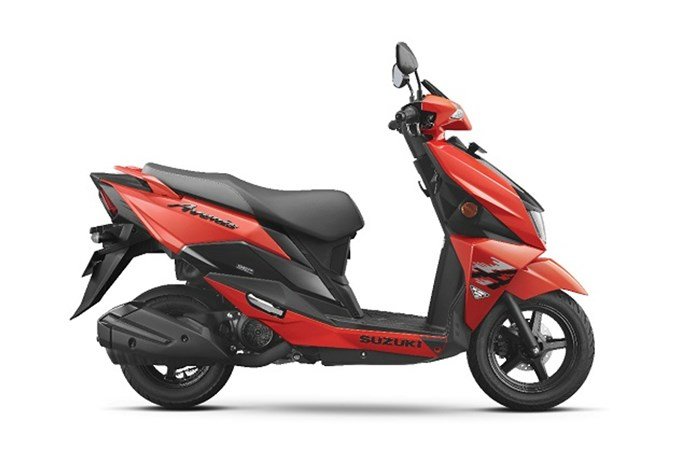 The Suzuki Avenis 125 will continue to be offered under the name Avenis 125 while the Access 125 will be rebadged as the Address 125, replacing Address 110, which was previously on sale until 2021. These scooters will also be shipped to other significant European markets, Suzuki India has confirmed to us, albeit it hasn't said which ones.
The only thing that separates the two scooters from one another in terms of construction is how they look. The identical 124cc single-cylinder, air-cooled engine, producing 8.7hp and 10Nm, can be found below their distinct bodywork. A CVT transmission that enables twist-and-go operation is paired with this engine.
Both scooters have 10-inch wheels in the back and 12-inch wheels up front. This area has some rather straightforward suspension and braking components, which should be brought over intact along with the rest of the substructure.
The Access weighs a fractionally less than the Avenis (106kg), making it the somewhat more manageable equipment in this situation. When compared to the Avenis, which has a seat height of 780mm, the Access has a slightly lower seat height of 773mm. Compared to the Access's 5l fuel tank, the Suzuki Avenis does have a slightly bigger 5.2l capacity. For ease of usage, both scooters have external fuel filler lids.
The crisp style of the Avenis is intended to appeal to a younger audience, whilst the smooth, rounded lines of the Access appeal to a larger audience. Both scooters take strikingly different approaches to styling.
On their fully digital instruments, these scooters are fitted with Suzuki's Eco Performance (SEP) indication, which signals when the ideal balance between fuel efficiency and performance is reached. Although nothing has been verified as of yet, we anticipate that both of these scooters will feature Bluetooth connectivity, just like their international cousins made to Indian specifications. On both, external fuel filler caps are standard.
The Access 125 costs between Rs. 78,300 and Rs. 86,200 in India, whilst the Suzuki Avenis costs between Rs. 87,500 and Rs. 89,300. (ex-showroom, Delhi).
Suzuki has not released any information regarding the price tags these nimble little bikes will have on the UK market, however, the previous Address 110 had an MSRP of $2,399. When they do go on sale in October, anticipate both of these scooters to be positioned just slightly over that line.
Also, see
2022 Hyundai Creta Launched In South Africa