Suzuki Burgman Street EX Launched At A Price Of Rs 1.12 Lakh
Suzuki has unveiled the new Burgman Street EX priced Rs 1,12,300 after posting a teaser on its social media accounts (ex-showroom, Delhi). The Ride Connect version and the normal version are now included in the Burgman Street lineup.
The EX receives a larger 12-inch rear wheel (instead of a 10-inches) with a wider 100/80-12 tire, a silent starter mechanism, and an auto start/stop feature in comparison to the current Burgman Street models. It also boasts Suzuki's new Suzuki Eco Performance Alpha (SEP-), which is reportedly an upgraded version of the company's fuel-saving Eco Performance Technology.
The weight and size also have a few slight variations. The EX is 5mm narrower and 1kg heavier (111kg) than the basic Burgman, but it also has a 25mm longer wheelbase.
The same 124cc, 2-valve, single-cylinder engine that powers the rest of the Burgman Street lineup continues to power the EX. The torque is the same at 10Nm, but the EX generates 0.1 horsepower less (8.6 horsepower) at a little lower rpm.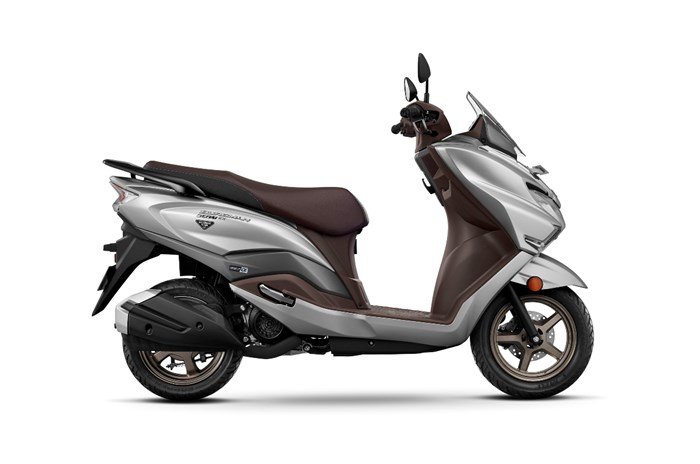 The Suzuki Burgman Street EX comes equipped with an LED headlight, a Bluetooth-enabled LCD, and a USB charging port. Platinum Silver, Bronze, and Black are the three colors available for the new Burgman Street EX.
The Suzuki Burgman Street EX is more expensive than the standard Burgman and the Ride Connect variant, costing Rs 22,400 extra. Rivals include the Aprilia SXR 125, the sole other maxi-style scooters, and the Burgman Street.
Are you excited about the Suzuki Burgman Street EX? Comment down below
Also, see
2022 Mercedes-AMG S 63 802hp Revealed
Follow us on Instagram –Here