Yamaha Tenere 700 World Rally Revealed
The Yamaha Tenere 700 World Rally edition, which Yamaha has just unveiled, improves upon the standard model's long-distance and off-road capabilities.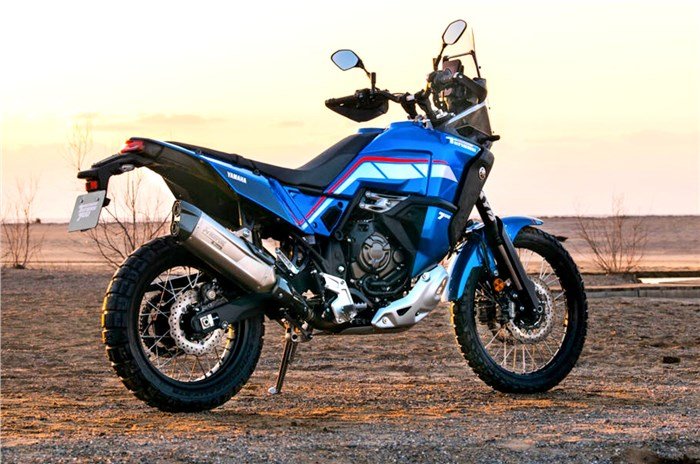 The suspension systems for the Tenere 700 World Rally have been upgraded to include more adjustability. Both the fully adjustable KYB front fork and the 20mm longer travel aluminium piggyback shocks than those found on the basic model. In addition, the World Rally has an adjustable Ohlins steering damper for improved off-road stability. On this World Rally version, an Akrapovic slip-on exhaust made of titanium and carbon fibre is also road-legal.
There are now three levels of ABS intervention available, and the former bike's basic digital LCD panel has been replaced with a colour TFT dash, making the World Rally even more capable off-road. Additionally, Bluetooth-compatible, this TFT dash can be connected to your smartphone for navigation and notification alerts.
A taller two-piece seat is available, increasing the normal T7's seat height by 15mm to a towering 890mm. At 23 litres, fuel capacity is up 7 litres, and the World Rally weighs 14 kg more than the normal Tenere 700 at 219 kg. However, because the gasoline tanks are positioned on either side of the engine, the bike shouldn't feel overly top-heavy.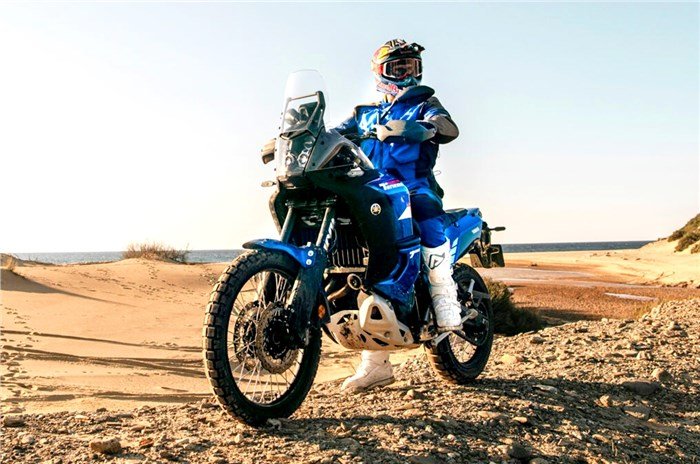 The same liquid-cooled, parallel-twin, 698cc engine powers the Tenere 700 World Rally, but thanks to the Akrapovic exhaust, it achieves slightly greater peak output figures. The beloved CP2 mill on this motorcycle has output ratings of 74.8 horsepower @ 9,000 rpm and 69 Nm at 6,500 rpm.
The Tenere 700 World Rally is only available in this exclusive Yamaha Rally Racing colour scheme, which pays homage to Yamaha's vintage off-road racers with a base blue tint covered with pink and silver highlights. In the 2023 season, Yamaha racers Alessandro Botturi and Pol Tarres will ride dirt bikes that are finished in the same hue.
Unfortunately, Yamaha's Tenere 700 won't be arriving in India any time soon, but some of its other high-end, large-capacity versions will.
Are you excited about the Yamaha Tenere 700 World Rally? Comment down below
Also, see
2023 Hero HF Deluxe Launched At A Price Of Rs 60,760
Follow us on KooApp – here