Yamaha XT 500 H2O Edition Concept revealed
What you see in the above picture is one of the most revolutionary motorcycle designs we've seen in the last few days. Yamaha commissioned the industrial designer Maxime Lefebvre to create the Yamaha XT 500 H2O Edition – and, as the name implies, the bike is powered by water only!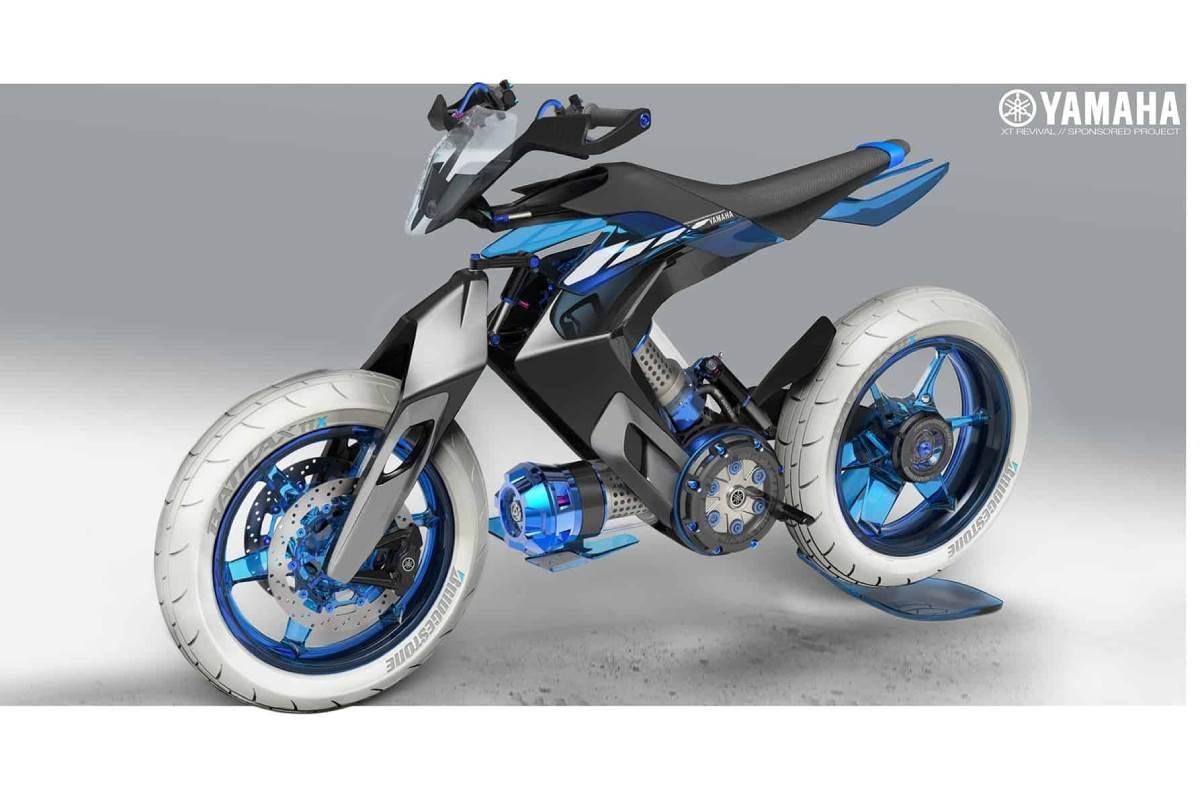 The project started in 2016, when Maxime shared the bike's first sketches with the Yamaha Design Team, beginning with the engine, frame, and fairing design development. Allegedly this final version is the third iteration of the theory.
The design for the XT 500 H2O Edition is a reboot of the popular Yamaha XT500. The original XT500, powered by a 499cc, 4-stroke, single-cylinder petrol-powered engine, was sold as an enduro-adventure motorcycle from 1975 to 1981.
On the other hand, this Yamaha XT 500 H2O Edition offers a preview of what motorcycles could look like in five years. The idea is powered by a 'water' motor, which consists of a water pump that cycles through the water. The design renderings also demonstrate that the engine is not the only thing that is very unique about this project.
Currently, there are no details as to whether Yamaha is even considering bridging this into development. But if it does, it will definitely take longer than the existing timetable for 2025.
Are you excited about the Yamaha XT 500 H2O? Comment down below
Also, see
BMW M3 Touring estate to launch in 2022
Tata Signa 4825.TK Tipper Truck Launched