2021 Kawasaki ZX-10R Launched At A Price Of Rs 14.9 Lakh
The Japanese Giants' big cards are now played. Kawasaki has released a BS6-compliant version of its liter-class supersport ZX-10R at an ex-showroom price tag (India) of Rs 14,99,000 just after Honda has launched the CB500X in India in a very unusual step. The bike gets updated hardware and design which is more an evolution of the appearance of the outgoing bike than an innovative creation. However, hardware upgrades are critical and everything has been done to preserve the supremacy of the factory team in the WSBK series.
The 2021 Kawasaki ZX-10R is offered with a new aerodynamic body that focuses more on performance than form.
It gets built-in winglets, light, and small LED headlamps, (very needed) color TFT, and Smartphone connectivity. For2021, Kawasaki engineers made a number of modifications to the engine and the frame. The liquid-cooled 4-cylinder BS6-compliant 998cc motor is tuned to produce a maximum power of 200bhp (10bhp with RAM Air) at 13200rpm and a peak torque of 11400rpm. The engine also has a finger-follower valve actuating mechanism and a new air cooler based on input received from the world SBK racing machine from Kawasaki. Two colors–Lime Green and Flat Ebony Form 2 –will be available for the 2021 edition.
Kawasaki Cornering Management Feature, Bosch IMU, Sport-Kawasaki Traction Control Control (S-KTRC), Sport-Kawasaki Launch Control Mod (KLCM), Ohlin's Electronic Steering Damper, and power modes are currently in the Ninja ZX10R. The following are available. The new modes, Electronic Cruise Control, TFT Color Instrumentation, and Smartphone Connectivity will be new for 2021. The 2021 Kawasaki ZX-10R is fitted with KQS dual-direction, adding to its high-performance feature list.
The KQS makes ultra-quick upshifts and downshifts, without having to use the clutch, to make the experience more fun and faster. KQS can also be used on the road while the engine is over 2500 rpm, designed for more efficient sport riding.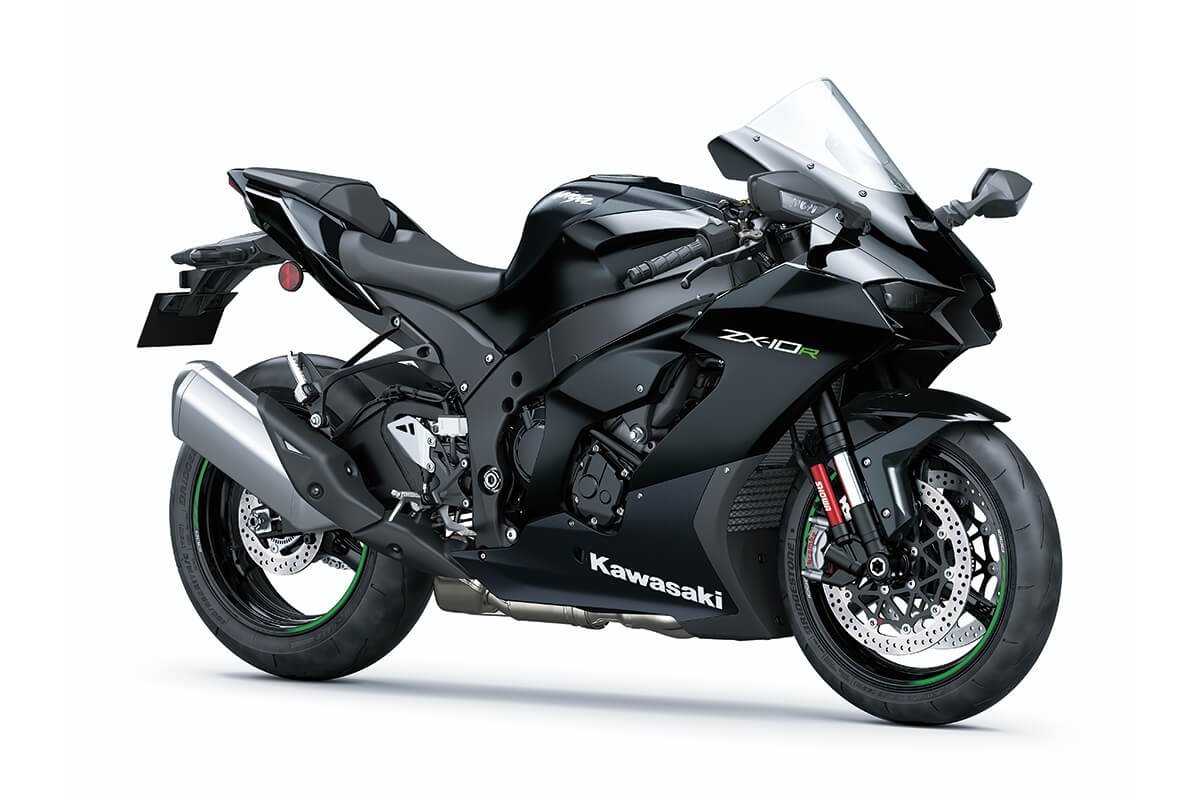 The Brembo M50 brake calipers, which bite into a pair of Brembo semi-floatable front disk 330 mm, are also available with this update. The solid front brake and revised rear brake pads are accompanied by a 220 mm disk and a single-piston caliper on the rear.
Are you excited about the launch of the 2021 Kawasaki ZX-10R? Comment down delow
Also, see
2021 Jeep Wrangler Made In India Launched At Rs 53.9 Lakh
2021 Audi S5 Sportback Facelift To Launch In India On March 22