2021 Tata Tiago Limited Edition Teased Ahead Of Tomorrow Launch
Tata Motors will be releasing a new Tiago limited edition which is actually one of the best-selling vehicles. The business now posted a preview video before tomorrow's launch, providing an insight into the new version.
Recently, Tata Motors released its December 20 sales survey, with numbers pretty decent for the Indian automaker. In total, in December 1920 Tata delivered 23,545 passenger cars, a major 84 percent increase from the 12,785 passenger cars it sold on December 19.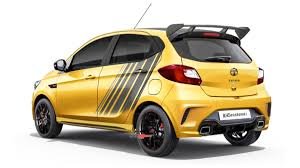 With an improved product range including Nexon, 2021 Tata Tiago, and Tigor facelifts, 2020 Harrier, and the newly released Altroz, Tata was able to report solid sales. It's not just the typical Tata Motors' models that have performed well, even its EV segment.
Tata has also scheduled a number of launches in 2021 in order to continue its ambitious rejuvenation portfolio strategy. The launch will follow Safari, HBX Micro SUV, Altroz EV, and Tigor EV Facelift, with the latest arrival of Altroz Turbo. On 13 January 21st Altroz Turbo Petrol is expected to commence, while Gravitas will start at the end of the current financial year.
Are you excited about the launch of the 2021 Tata Tiago Limited Edition? Comment down belwo
Also, see
Joy E-Bikes Launches Four New Electric Motorcycles