2022 KTM RC 125 And RC 200 Launched At A Price Of Rs 1.82 Lakh
The 2022 KTM RC 125 and RC 200 have been introduced in India, with prices starting at Rs 1.82 lakh and Rs 2.09 lakh (ex-showroom, Delhi), respectively.
KTM has officially launched the 2022 RC 125 and RC 200 sportbikes in India, capping a long voyage of spy photos and leaked images. Despite receiving a fresh design and a few additional features, the new bikes' beginning costs are nearly identical to those of the bikes they replace.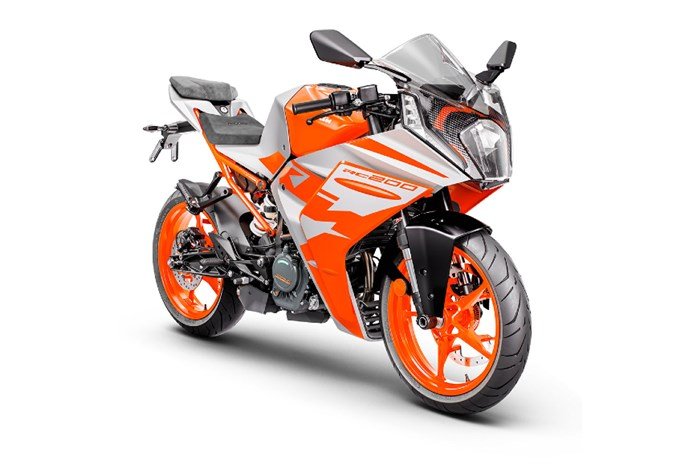 A huge single-piece headlight (LED on the 200, halogen on the 125) that recalls those seen on the Duke line-up distinguishes the new design. The front and side fairings, as well as the tail section, have all been completely redesigned. The sub-frame is now a bolt-on assembly to make crash repairs easier, and the fuel tank has been increased to 13.7 liters.
New LCD instrumentation (the TFT screen is reserved for the 390) and more comfortable ergonomics are hidden beneath the surface (including adjustable clip-on). The wheels, brakes, and frame are all lighter than before, bringing the total weight to 150kg and 151kg, respectively (without fuel).
The new RC 390 will arrive early next year, with all of the improvements shown on these two bikes, as well as additional features like a quickshifter and a Bluetooth-enabled TFT dash. As a result, it'll probably be slightly more expensive than the 2022 KTM RC 125 And RC 200.
With these changes to the RC 125 and the recent arrival of the new Yamaha R15M, the two bikes are now more comparable than ever in terms of specs and pricing. A comparison should be fascinating, and we hope to have one for you shortly.
Are you excited to know more about the 2022 KTM RC 125 And RC 200? Comment down below
Also, see