Audi Q6 e-tron Sportback To Debut In 2024
It has been predicted that the Audi Q6 e-tron Sportback will go on sale in 2024. Both the future electric coupe SUV and the A6 Avant e-tron are expected to be delivered around the same time and are built on the Premium Platform Electric (PPE) architecture developed by Audi and Porsche.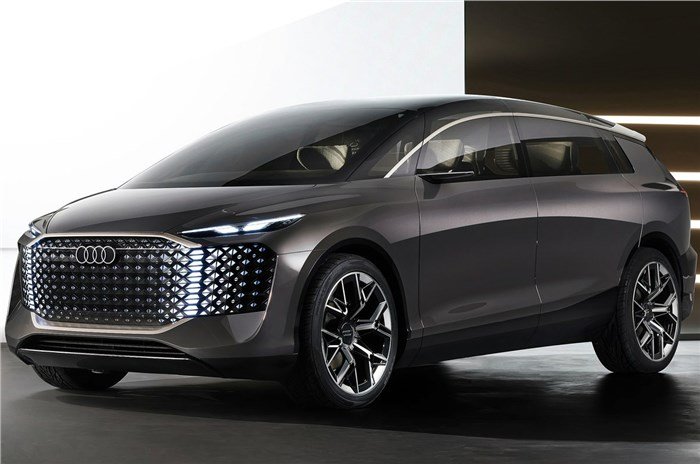 The Audi Q6 e-tron Sportback will have a rakish roofline like other Audi Sportback vehicles. The Audi Q6 e-tron Sportback's front end will have a wide vent, a slimline LED headlight, and an electric vehicle version of the company's signature "single-frame" grille. The third brake light is located in a spoiler at the back of the vehicle under the windshield.
The Audi Q6 e-tron Sportback is likely to borrow interior design elements from the present Audi e-tron. It is rumoured to come with a digital instrument panel and a dual-screen Audi MMI Navigation Plus infotainment system. None of this information, however, has received formal confirmation.
The Porsche Macan EV, an evolution of the J1 architecture used in the Porsche Taycan and Audi e-tron GT, will share a platform with the Audi Q6 e-tron Sportback. The PPE architecture combines components from the aforementioned Porsche and Audi EV sedans with the MEB architecture from the Volkswagen Group. According to Audi, the level of dynamic driving performance and everyday applicability appropriate for usage on extended travels is translated into the car's lines.
Audi has hinted that the Q6 e-tron Sportback, like the A6 e-tron, would provide a combined output of 470hp and 800Nm of peak torque from its twin-motor, four-wheel drive engine, even if the performance numbers haven't been officially released.
With its built-in 800V charging capability, the Audi Q6 e-tron Sportback can charge at speeds of up to 350kW for a range of roughly 480 kilometres on a single charge.
Audi is also thinking about creating a more powerful Q6 e-tron Sportback RS model. More aggressive aesthetics, stronger brakes, and a more dynamic chassis setup are rumoured to be included. The future EV's hot variant will compete with vehicles like the Ford Mustang Mach-E GT.
The Audi Q6 e-tron Sportback is expected to debut globally in 2024, although it may arrive in India before then. In India, Audi presently offers sales of the e-tron, e-tron Sportback, e-tron GT, and RS e-tron GT.
Are you excited about the launch of Audi Q6 e-tron Sportback? Comment down below
Also, see