Bajaj Auto Takes Over Triumph Motorcycle Operation In India
Bajaj will soon take over all of Triumph's sales and servicing activities in India, according to a recent announcement. This is a part of the strategic relationship that the two businesses established a few years ago, which also entails the co-development of new entry-level, mid-capacity Triumph models by Bajaj and Triumph, which will be produced by Bajaj at its Chakan factory.
The operations of Triumph in India will now fall under Sumeet Narang's Probiking division of Bajaj. Shoebh Farooq, who formerly served as Triumph India's commercial manager, has since transferred to Chetak Technologies Ltd., a subsidiary of Bajaj that specializes in electric mobility.
The first new model to result from this relationship will be released in 2023, and it is now official as part of these official statements. We anticipate its arrival within the next several months. Bajaj Auto and Triumph Motorcycle had previously stated that a variety of different displacements, ranging from 200 to 700cc, will be offered.
The company's dealer network will also be massively increased over the next two years from its existing coverage of 15 cities to 120 locations in order to serve these new, more affordable Triumph models. We anticipate that there will be different levels of showrooms, some of which will be restricted to India's largest cities and concentrate only on higher-end bikes created exclusively by Triumph. The remaining showrooms, which will be dispersed among tier two and three cities, are likely to offer both large bikes and more compact made-in-India versions. It remains to be seen how that mixture will be chosen and distributed across the nation.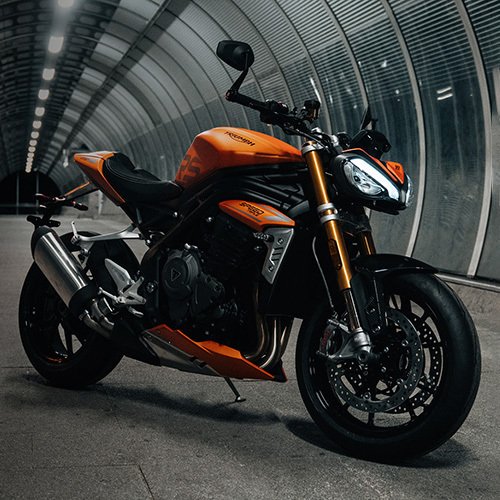 It has been made clear that motorcycles bearing the Bajaj and Triumph brands will not be kept in the same building. Triumph's business will be managed independently from Bajaj and KTM, and the brand will continue to have exclusive access to Triumph dealerships. Also, according to the news announcement, "these new showrooms will be built in accordance with Triumph's global standards."
Are you excited about the Triumph Motorcycle and Baja Auto merge? Comment down below
Also, see
2023 Harley-Davidson Pan America 1250 Launched At A Price Of Rs 24.49 Lakh
Follow us on KooApp – Here