BMW Launches Drive Chain For Motorcycles, NO Lubrication Needed
The launch of a new maintenance-free chain called 'M Durability' has been announced by BMW Motorrad. The manufacturer of motorcycles argues that the chain requires neither tension adjustment nor lubrication. Though BMW is known for its almost no shaft-driven maintenance bikes, they have decided to turn their attention to driving chains.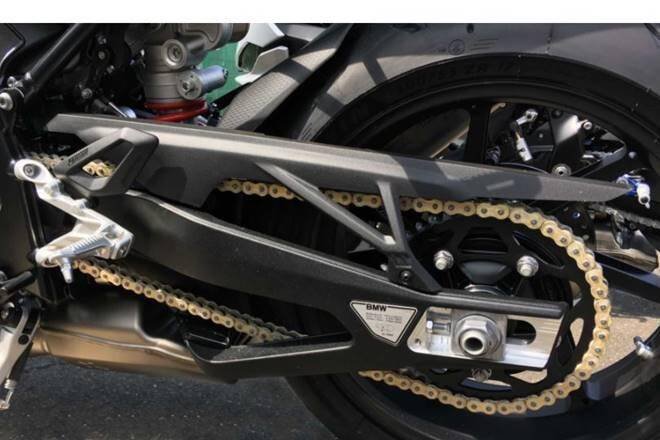 In the liter-class motorcycles like S1000RR and S1000XR, the new M Endurance chain will come as a factory-fitted option. In the rest of the models, it will be offered as an accessories option for current consumers. In the future, this new drive chain will be available in more BMW Motorrad models.
The new chain looks externally like any other regular X-ring chain that has a permanent lubricant filling between the pins and rollers. For the rollers and the bushes, a further industrial diamond coating was used. The new material is referred to by BMW as 'tetrahedrally amorphous carbon.' This is what contributes each business to the durability of the chains.
The coating is said to keep the chain sturdy enough to be able to work properly without washing or lubricating it for a longer time. The ta-C also offers other benefits, as it helps to improve a motorcycle's efficiency by reducing the friction coefficient and thereby minimizing wear and tear.
The Bavarian auto company's engineers say that the conventional lubricants don't need to be added to it, as the lubricants never rub off due to friction. Diamond-Like Carbon (DLC) coatings were used by BMW as a method for reducing friction and increasing hardness in parts such as internal engines. The business says that on the chains ta-C offers similar benefits and that on the hardness scale it serves as a bridge between DLC and an actual diamond.
The ta-C on chains makes it simpler for riders and the environment as it does not have to apply cleaning and lubrication products to this new chain anymore. BMW UK's online motorcycle configurator has listed the price as an add-on at GBP 100. That roughly translates to INR 9,708.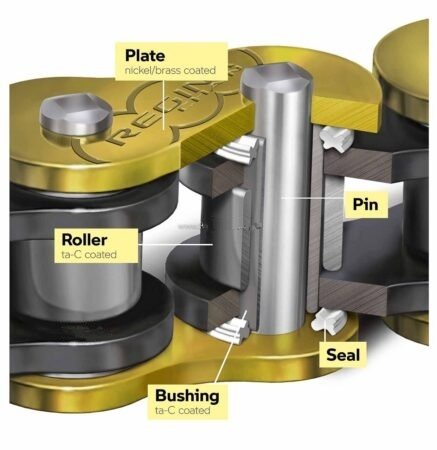 Daily maintenance of the chain is generally recommended to keep your drive chain in a safe condition that will help you ensure your bike's durability. Chain management is not a very fun work for many users. So it would be one less thing to think about for them. It is particularly useful when one has to make long-distance commutes for a prolonged period.
Tell us what you think about the BMW Launches Drive Chain. Comment down below
Also, see
Toyota Yaris Black Edition To Launch Soon
Triumph Rocket 3 GT To Launch On September
Tata Harrier XT+ Variant Launched With Sunroof, Priced At Rs. 16.99 Lakhs