Force Gurkha Five-door To Launch Soon
Force Motors has been building a longer, five-door version of the off-road-focused SUV since the launch of the all-new Gurkha last year. A Force Gurkha five-door test mule was recently spotted testing on our roads, completely unmasked. And based on the spy images, the car appears to be virtually ready for manufacturing.
The new Force Gurkha Five-door is an extended version of the three-door vehicle that is already on the market, as the spy images reveal. The lengthier variation is built on a stretched version of the C in C ladder-frame architecture used by the normal Gurkha. The five-door Gurkha will have a wheelbase of roughly 2.8 meters, which is about 400mm longer than the three-door variant.
Apart from the extra length, the 5-door Gurkha has the same design and body panels as the three-door version, which was unveiled at the 2020 Auto Expo. The tail lamps, tailgate, and rear bumper are all the same on the five-door Gurkha as they are on the ordinary Gurkha. The window line has definitely been revised with the addition of two extra doors, but the five-door Gurkha is expected to look essentially similar to the three-door version even from the front.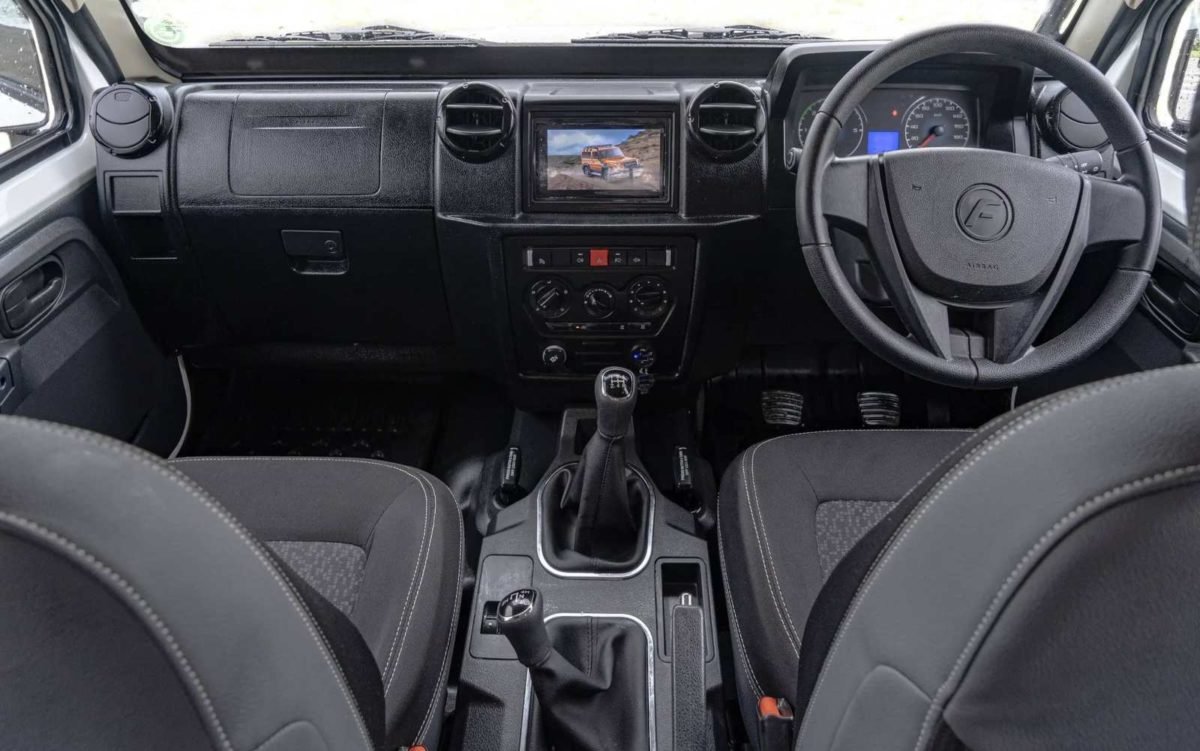 We don't foresee any big changes to the five-door Gurkha's interior or equipment list. It will, however, very probably be available with new seating arrangements. The standard Gurkha only has two captain chairs in the back, making it a four-seater SUV. The five-door Gurkha, on the other hand, is believed to have bench seats in the middle row and possibly two more seats for a third row.
The Force Gurkha Five-door is likely to be powered by the same 2.6-liter Mercedes-sourced diesel engine that delivers 91hp and 250Nm under the hood. This engine will be mated to a 5-speed manual transmission, and power will be distributed to all four axles through a four-wheel-drive system.
The Force Gurkha Five-door is believed to include the same off-road equipment as the normal Gurkha, including a low-range transfer case, manual locking front, and rear differentials, independent front suspension, and multi-link stiff live axle suspension in the back. The suspension, on the other hand, will almost certainly need to be modified specifically for the new frame.
The Force's five doors In its league of hard-core, ladder-frame off-roaders, Gurkha will not be alone. Mahindra is also working on a five-door version of the Thar, which is anticipated to be released in the near future. Similarly, Maruti Suzuki has been working on a five-door version of the Jimny for the Indian market, which is slated to debut next year.
Are you excited about the launch of Force Gurkha Five-door? Comment down  below
Also, see