GMC Hummer EV Omega Edition Makes Its Global Debut
The GMC Hummer EV Omega Edition has been introduced by GMC for the foreign market. The new limited production variant will be available only in the 3X trim level for both the Hummer EV Pickup and SUV. In terms of look, it takes design cues from space and is painted in a Neptune-inspired color scheme called Matte Blue.GMC has embraced the intergalactic notion even more fiercely with this all-new variation.
It has offered not only the paint inspired by the eighth planet but also the spare wheel cover, which features a bespoke material that bears a striking resemblance to Neptune, also known as Blue Planet. The limited edition model has received visual upgrades such as 18-inch gloss black wheels, black exterior badges, and a carpet flooring insert in place of the rubber floor mats.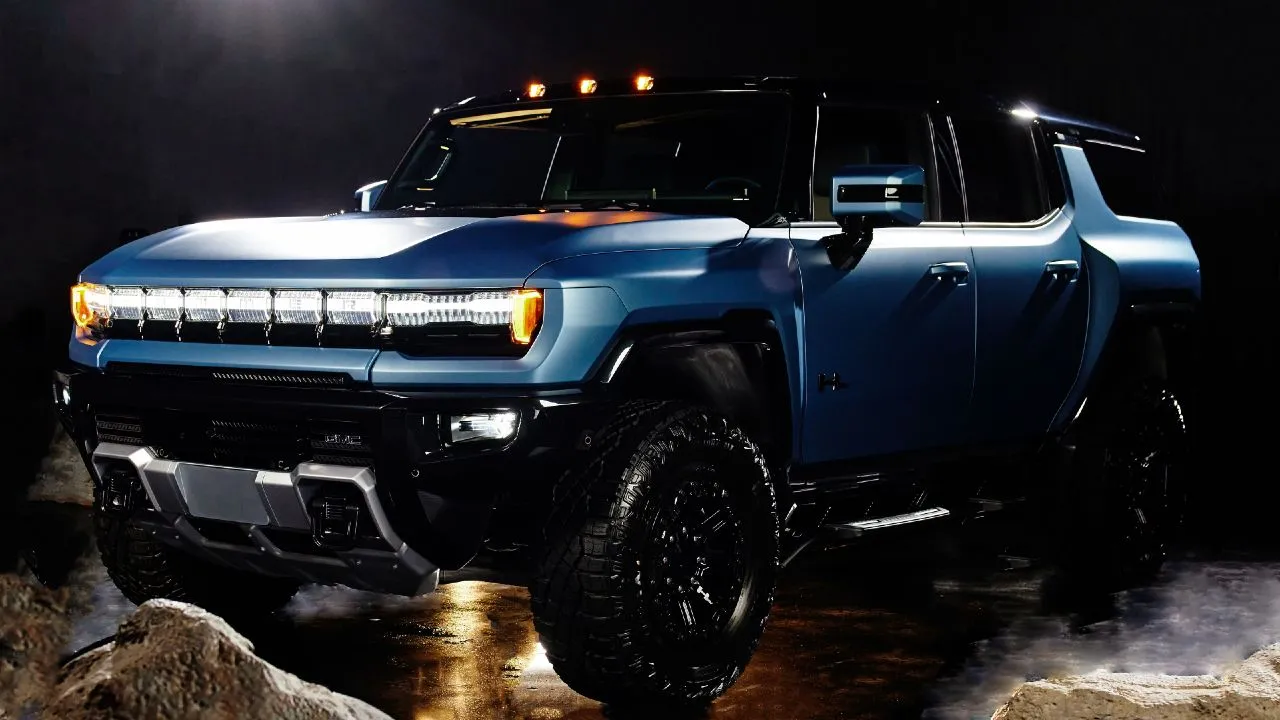 Aside from cosmetic enhancements such as Neptune Blue Matte exterior paint, Black exterior emblems, Transparent Sky Panels, and more, the special edition comes included with an Extreme Off-Road Package. The option includes 35-inch tires, 18-inch gloss black wheels with Beadlock capabilities for enhanced traction in bad weather, additional skid plates and rocker protection, and an UltraVision feature that adds underbody camera views.
The GMC Hummer EV Omega edition has not been changed mechanically. In terms of power and range, it remains unchanged. The SUV model will continue to be powered by a 20-module battery pack capable of producing 819bhp and providing a driving range of up to 385 km. The pickup vehicle, on the other hand, will have a larger 24-module battery capable of providing 986bhp and 529 km of driving range.
The regular GMC Hummer EV costs $80,000 on the international market. The new special edition is priced at $139,995 for the SUV type and $149,995 for the truck variant. According to GMC, limited edition deliveries will most likely begin in the first part of next year.
Are you excited about the GMC Hummer EV Omega? comment down below
Also, see
Ather 450S Electric Is Likely To Be More Affordable
Follow us on kooApp – Here