Hero Xpulse Rally Edition Unveiled Before Its Launch
Prior to its debut in India, the Hero Xpulse 200 4V Rally Edition has been made public. For a sporty appeal, it has new, strong graphics in red and black. As opposed to the silver finish of the standard Xpulse engine head, this one has a crimson finish.
The headlight clamps receive a grey finish, and the suspension, exhaust, and headlamps are totally blacked out. The photos were probably taken at a dealership-specific internal event.
The bike appears enormous overall and is dressed in authentic off-road gear. Off the roads, it's sure to deliver some real performance. The bike is anticipated to ignite the nation's off-roading culture.
Hero is getting both the new Rally Kit and the Rally Edition ready for current Xpulse users. This time around, the kit, which is already available for purchase for Rs. 38,000, will see minor adjustments.
The dimensions of both the Rally Edition and the standard model equipped with the Rally Kit were previously revealed by a type certification certificate that had been leaked.
The dimensions of both iterations are larger than those of the baseline model.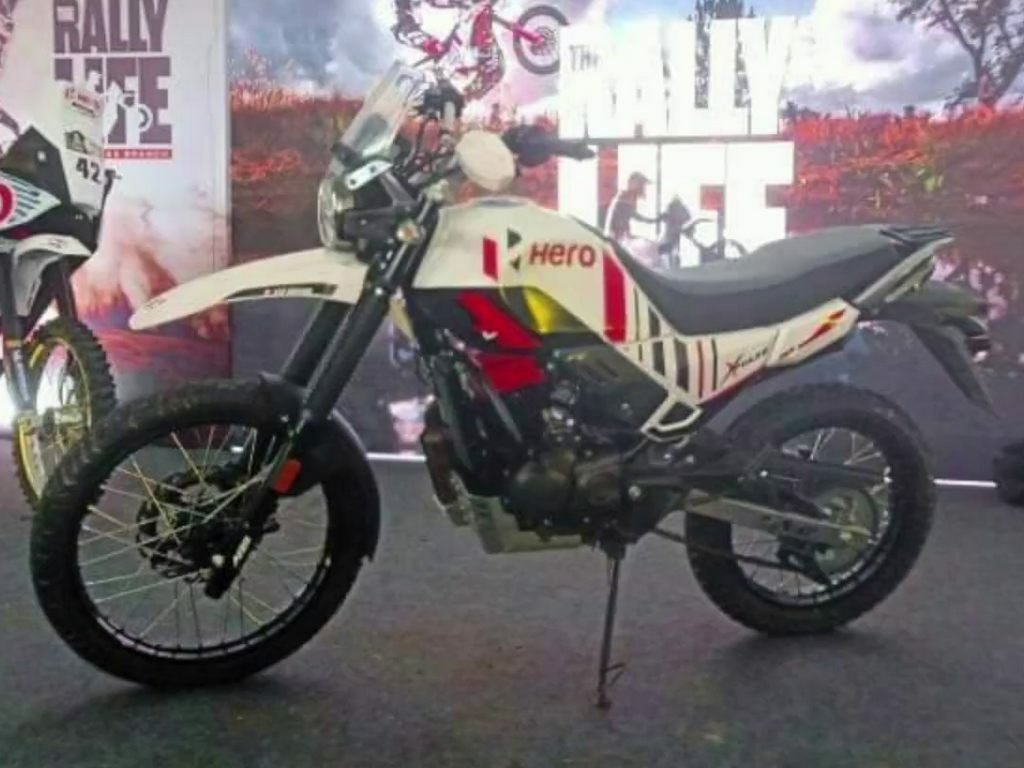 The Hero Xpulse Rally Edition is much larger than the Rally Kit, measuring 2255 mm, 850 mm, and 1320 mm in length, width, and height, respectively.
The Hero Xpulse Rally Edition has a wheelbase that is considerably longer, at 1427 mm, compared to the Rally Kit's 1419 mm.
Instead of the 2 valve variant, both iterations will be based on the Xpulse 200 4V. The Rally Edition weighs 2 kg more than the standard Xpulse 200 4V, and the Rally Kit weighs 1 kg more. The lengthened suspension travel at both ends is what led to the bigger dimensions.
Increased ground clearance and seat height are also to be anticipated. When both variants of Hero go on sale in the near future, they will each come with a variety of accessories. The Xpulse 200 4V Rally Edition will be the nation's first genuine production off-roader when it is released.
Are you excited about the Hero Xpulse Rally Edition launch? Comment down below
Also, see