Hyundai Creta Night Edition Launched In Brazil
Recently, Hyundai debuted the eagerly anticipated Creta N Line Night Edition in Brazil. This small SUV is the ideal option for people who wish to stand out from the crowd thanks to its stunning athletic style. This exceptional model is limited to 900 copies, making it a prized find for both collectors and enthusiasts. Priced at BRL 181,490 (about Rs. 29 lakhs), the Creta N Line Night Edition has a slew of high-end amenities that would awe its lucky owners. The new Night Edition of Creta N-Line is ready to wow the crowd and upend the market with its eye-catching appearance, packed with amenities, and potent engine.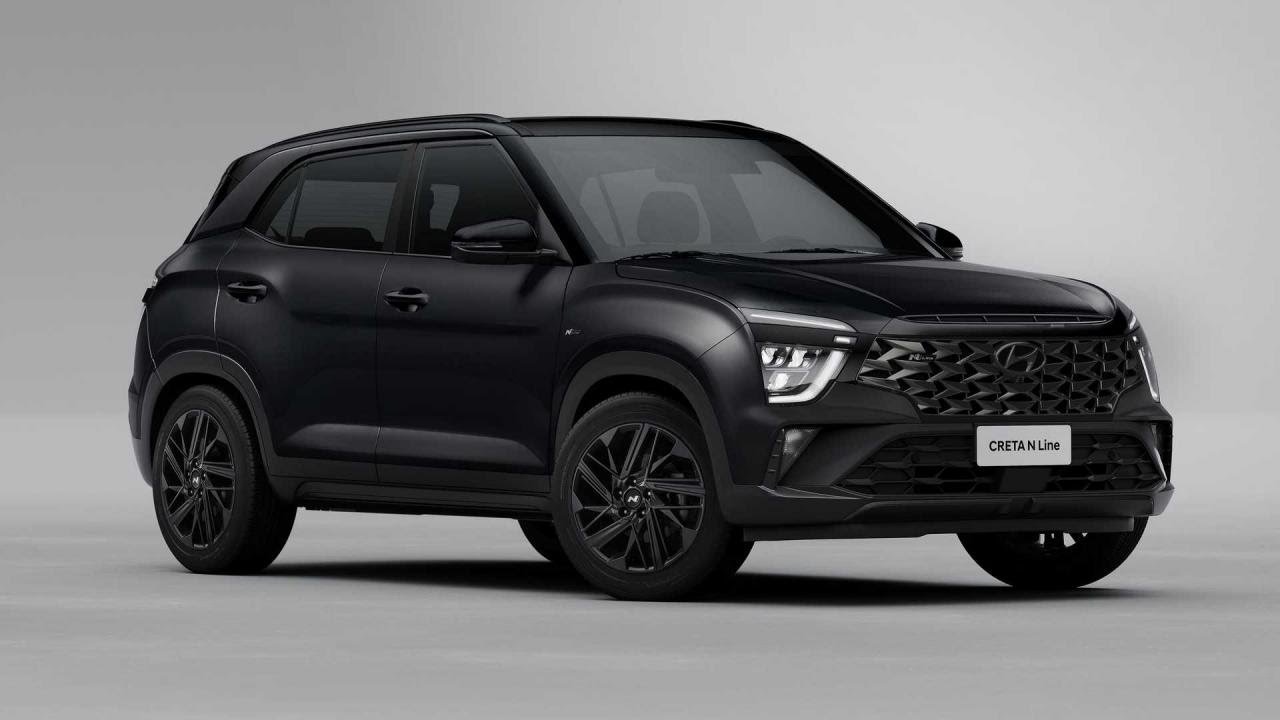 The Hyundai Creta Night Edition has a similar style to the Creta N Line, but it also has several unique features that set it apart from the competition. The automobile is mostly black, with black-finished 18″ alloy wheels, front and rear bumpers, and a front grille with a prominent horizontal feature. The black and red ambient lighting, N Line-specific steering wheel, and numbered door sills inside of this limited-edition model contribute to the rarity and worth of each particular car. A split fake skid plate and additional darkened features on the headlamps add to the gorgeous SUV's aggressive appearance.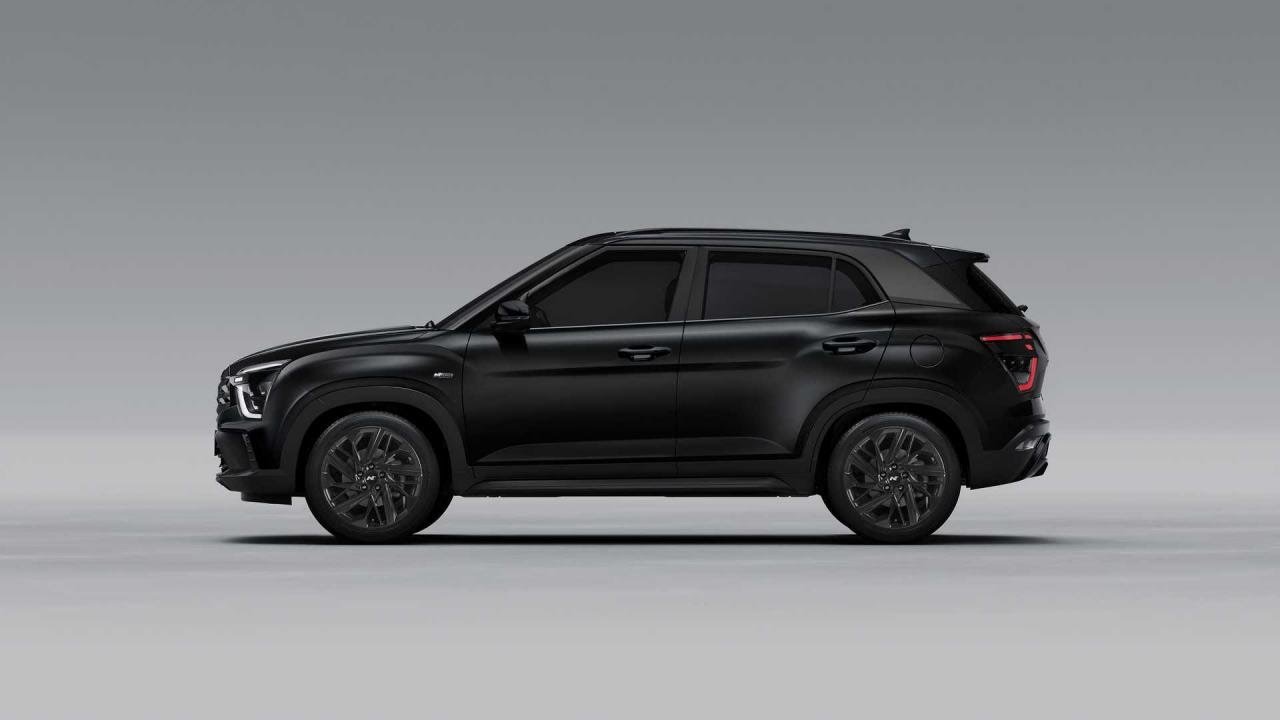 Many cutting-edge innovations in the Hyundai Creta N Line Night Edition improve the overall driving experience. It is a tech haven with a large 10.25″ touchscreen infotainment system that supports wireless Apple CarPlay and Android Auto. The SUV is a practical Vehicle thanks to additional features like a panoramic sunroof, a ventilated driver's seat, a 360-degree camera, a digital instrument display, steering-mounted controls, cruise control, multi-zone temperature control, etc.
Also, it has a top-notch Bose audio system and Level 2 ADAS, which incorporates a number of sophisticated driver aid technologies including adaptive cruise control, automated emergency braking, and lane departure warning, among others. The Hyundai Creta N Line Night Edition is a technologically advanced and opulent SUV that offers a superior driving experience thanks to its outstanding variety of amenities.
A strong 2.0L 4-cylinder NA petrol engine that produces an astounding 157 bhp and around 202 Nm of torque powers the Hyundai Creta N Line Night Edition. A fast 6-speed automatic transmission is mated to this powerful engine to deliver a pleasant and seamless driving experience. The SUV also features a number of drive modes that provide users with a variety of options, including sport mode for a more exciting driving experience. The Creta N Line Night Edition offers great performance and handling whether driving down a highway or negotiating city streets, making it a top pick for SUV aficionados.
Only in Brazil has Hyundai's limited-edition Creta N Line Night Edition been released, and it won't be available elsewhere until all 900 of them have been sold. The Night Edition is based on Creta's pre-facelift model, not the facelifted version offered in several ASEAN regions. It is unknown at this time whether it will be released in other nations, including India, but if it does, the recently unveiled 1.5L turbo GDi petrol engine may be included. Although though the Night Edition's distinctive features and restricted supply may appeal to some, the exorbitant price may not be acceptable to everyone. Nonetheless, this fast SUV's luxury amenities and 2.0L gasoline engine add to its allure.
Are you excited about the Hyundai Creta Night Edition? Comment down below
Also, see
Volkswagen ID 2 EV To Make Its Global Debut On March 15
Follow us on Instagram – here