New Lexus LM To Debut Globally On April 18
On April 18, 2023, Lexus will present the second-generation LM MPV at the Shanghai auto show. The new Lexus LM MPV will be based on the new Toyota Alphard and Vellfire, which are also anticipated to make their global debut at the same event, just like the outgoing LM, which was on display in India at Auto Expo 2023 in January. Later this year, the new Lexus LM is anticipated to arrive in India.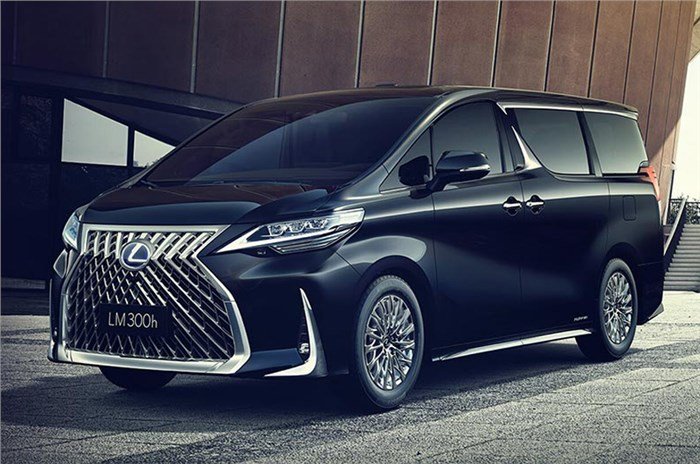 The second-generation MPV will be marketed in many more markets than the first-generation LM, which was only offered in a small number of places like China, Russia, the Middle East, and other countries with right-hand drives.
The LM (Luxury Mover) seeks to offer executives who don't want a chauffeur-driven SUV or sedan a comfortable and opulent experience. There are yet few specifics regarding how the upcoming LM will look different from the current model. The company did publish a darkened preview photo of the MPV's smoother C- and D-pillars, though. The distinctive glasshouse on the departing LM has been completely redesigned, which is another signal in the teaser that the MPV will get a complete redesign.
An 8-speed automatic transmission paired with a 3.5-liter gasoline engine producing 295 horsepower and a 2.5-liter petrol hybrid engine were the two engine options available for the departing Lexus LM. The latter, which had an output of 150 horsepower and used the more effective Atkinson cycle, was linked to a 143 horsepower electric motor on the front axle, giving a total output of 197 horsepower. It also included a second 67 horsepower rear-axle motor, giving it all-wheel drive in effect.
We can affirm that the petrol-hybrid powertrain will remain in the new LM. This LM model will once again be known as the Lexus LM 300h, and it will be sent to India.
The second-generation LM is anticipated to be offered in 4- and 7-seat arrangements, just like the current model. Both models will solely employ 'AdaptiPedic' memory foam in the back seats and include reclining chairs with massaging features. Additionally, there will be a glass panel that can be erected between the front and back seats to divide the passenger area and give passengers more privacy.
The LM will arrive in India this year, as Lexus told us back in January, and according to our sources, it won't be the first-gen MPV that was shown at Auto Expo but rather this brand-new second-gen vehicle.
Are you excited about the New Lexus LM? Comment down below
Also, see
Skoda Slavia Anniversary And Kushaq Lava Blue Edition Launched
Follow us on Instagram – here