Porsche 911 GT3 RS Launched At A Price Of INR 3.25 Crore
Porsche India has set the pricing of the new 911 GT3 RS, which is more geared toward the racetrack, at Rs 3.25 crore (ex-showroom, India). It gains more horsepower and makes significant aerodynamic improvements, including the widest rear wing ever installed on a road-going 911. A first for a production Porsche, it also has a drag reduction system.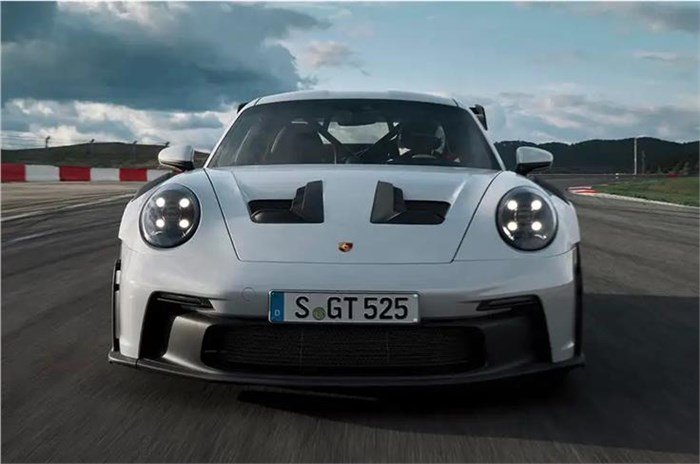 The Porsche 911 GT3 RS has a 4.0-liter flat-six engine with 524 horsepower that can reach a high speed of 296 kph in 3.2 seconds. In comparison to the normal 911, the supercar's upgraded 7-speed dual-clutch gearbox features one fewer gear and shorter gear ratios. Porsche is also equipping it with three driving settings: Normal, Sport, and Track.
The Porsche 911 GT3 RS draws mechanical influence from the existing 911 GT3R, the automaker's GT customer racing car, to improve its performance and aerodynamics.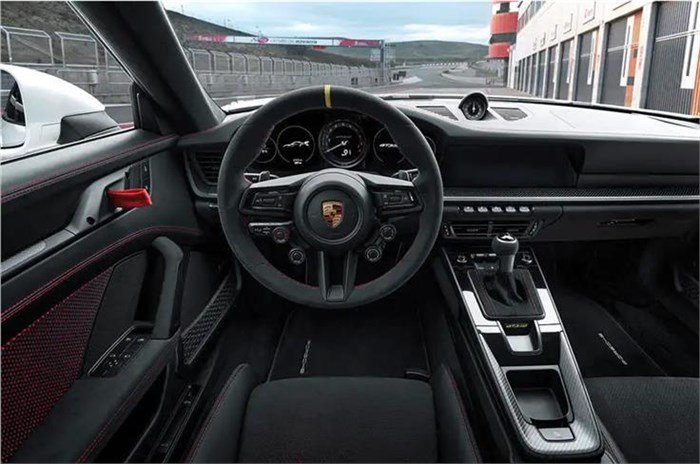 The new Porsche 911 GT3 RS has undergone a number of upgrades that allow it to create three times as much downforce as the previous 911 GT3 and more than double that of its predecessor. The 911 can generate 409 kg of downforce at 200 kph and 806 kg at 284 kph. It is the first road-going Porsche 911 with a radiator centrally located in its nose, eliminating the need for a boot.
The revised radiator location, which was first utilized in Porsche's Le Mans-winning 911 RSR, has allowed for integrated active aerodynamics on either side of the car in the form of "continuously adjustable wing pieces," according to Porsche.
It sports the biggest rear wing—a "swan neck" that measures about six feet wide and is higher than the car's roof—ever installed on a road-going Porsche 911. New side blades, wing inlets, and a modified version of the rear splitter featured on the normal 911 are among the other alterations.
The GT3 RS's wings are flattened by the drag reduction system (DRS), which is a first for a supercar, to increase straight-line speed and brake power. The front brakes on the Porsche are now more substantial, with pistons that are 32mm in diameter and 36mm thick. Its kerb weight has increased to 1,450kg, or 20kg, over the last 911 GT3 RS.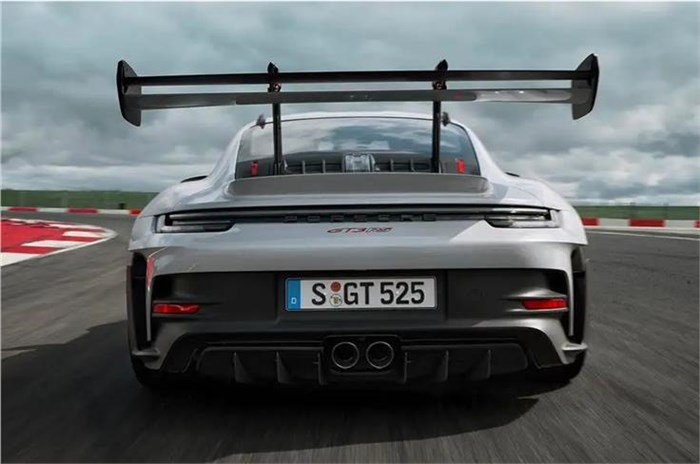 Porsche is providing the Clubsport package, which includes a fire extinguisher, six-point seatbelts, and a steel rollover bar, at no additional cost for track use. The supercar also has a Weissach pack that is an add-on that gives the rear wing, external mirrors, and bonnet carbon weave. Additionally, it receives a rollbar, magnet-equipped shifting paddles, and magnesium-alloy forged wheels.
Are you excited about the Porsche 911 GT3 RS? Comment down below
Also, see