Toyota GR 86 Coupe Unveiled
The new Toyota GR86, GT86's replacement, has been introduced by Toyota and will be sold overseas in the next few months. The shift from the GT86 to the GR 86 matches the remaining Toyota's GR line, following the GR Supra and the GR Yaris.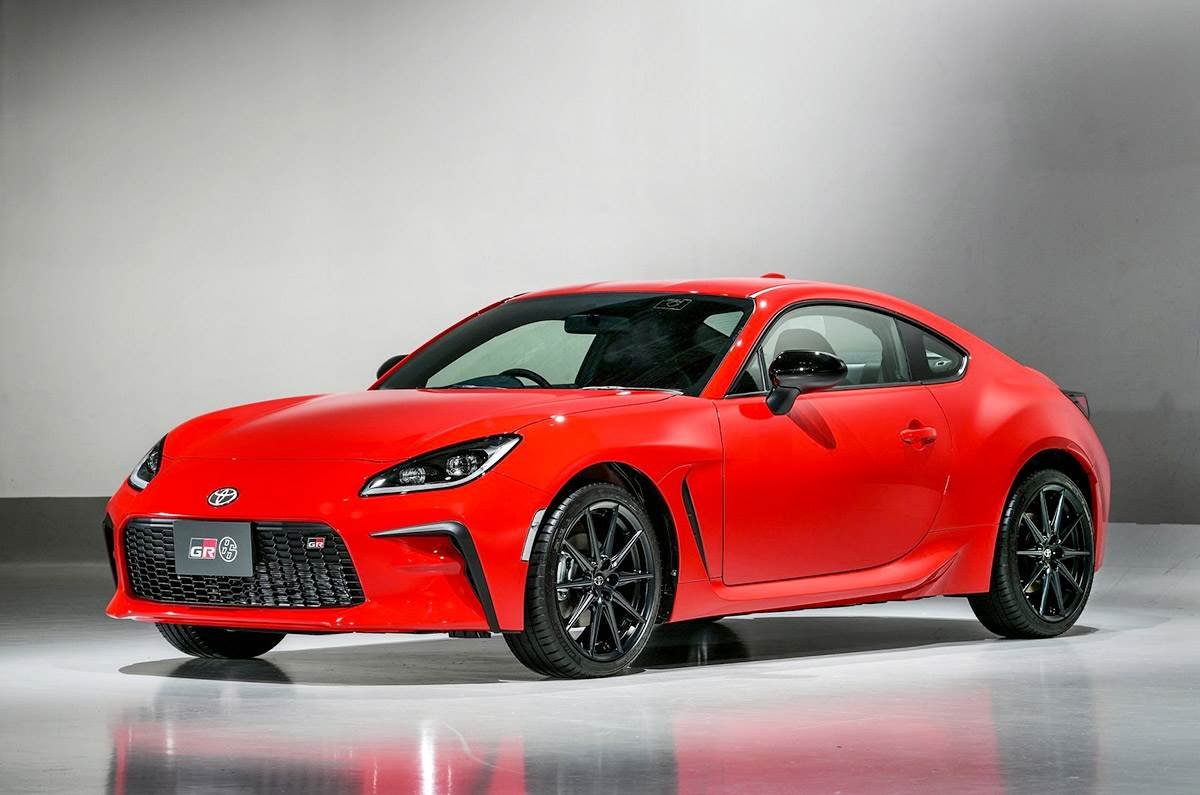 In addition to a previous, second-generation Subaru BRZ, the new lightweight four-seater rear-drive was disclosed by Toyota. The new BRZ, seen in November last year, will not be available in Europe. Toyota says that both models were built through "friendly competition," offering a "distinguished driving feeling."
While the GT86 and the BRZ of the first generation used a 2.0-liter engine, Subarus' 2.4-liter turbocharged, four-cylinder petrol unit is as expected in the new version. The GR 86 starts with 235hp and 249Nm from 200hp and 205Nm in Japan. In 6.3 seconds it will execute the 0-100kph sprint, 1.1 seconds faster than its predecessor.
The peak output is available at 7,000 rpm, and the unit can go up to 7,400 rpm. An option of six manual and automatic gearboxes are made by Japanese buyers. Subaru's 'Eyesight' driver assistance systems are also used in the GR 86.
The Toyota GR 86 measures 4.265 mm long and 1.310 mm wide with a wheelbase of 2.575 mm, exactly the same as its predecessor. This has helped Toyota to retain its center of gravity low, and the company says it has improved the torsional rigidity of the current model by about50%, contributing to "much sharper management and steering."
Toyota notes that the emphasis was on maintaining the "essential fun-to-drive" characteristics of the 2012 GT86, which reduces the weight of the GT86. The new car has a weight of 1270 kg, 5 kg is lighter than the previous one. Toyota claims that the functionalities like the use of aluminum roof and cartridge panels have been accomplished.
The latest model also includes aerodynamic front-air panels and side panels, focusing on Toyota's motor sporting programs, support management, and stabilization.
Within the Japanese version of the Toyota GR 86 includes a 7.0-inch touchscreen as an updated driver-oriented dashboard interface, as reported by Toyota.
Although no news has come to India about the GR86, sources tell us that Toyota has been reviewing the decision to import the Supra into India.
Tell us what you think about the arrival of Toyota GR 86 in India. Comment down belwo
Also, see