Updated Kia Sonet And Seltos To Launch Next Month
Kia has recently disclosed the new company logo and brand global slogan that mark the processing of the automaker and a whole new brand goal. The new logo reflects Kia's ambition to put itself as a pioneer in the future mobility market by renovating almost all aspects of its business. The logo symbolizes the new mission of Kia's brand and the ideals that it wants to provide consumers with potential goods and services that allow them to enjoy.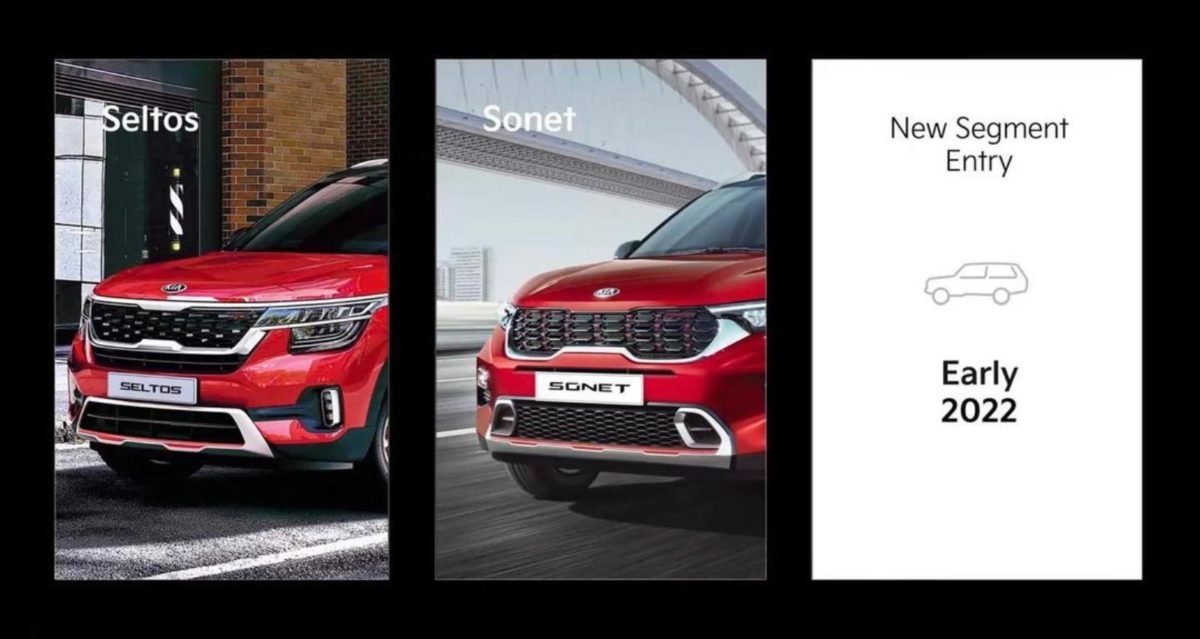 And Kia today announced that the Updated Kia Sonet And Seltos will be launched sometime next month. The brand announced that Kia India will henceforth be called 'Kia Motors India.'
Though we are awaiting today's formal unveiling of the Updated Kia Sonet And Seltos, we seemed to have to wait a while longer to receive the updated Korean pairing. In India, the new model emblem, which was probably in transit to a dealership courtyard, was already found for one unit of the Kia Sonet Compact SUV. The new Sonet and Seltos are almost reported to carry the logo.
Paddle shifters are likely to be provided by the upgrade 2021 Kia Sonet. In a Sonet with a 1.0-liter turbocharged petrol engine coupled with a 7-speed DCT, the paddle shifters were detected. Apart from a new design such as a sunroof, the Sonet also witnesses a revised variant line-up. On the other hand, if we're fortunate, we're already seeing the introduction in other foreign markets of the Seltos Gravity Edition currently on offer.
The Gravity version has been updated outside and within the regular model. Hyundai's much spoken about iMT and other functionality are scheduled to be received in Seltos.
At the beginning of 2022, Kia also announced it would join a new market. In response to the news, Kia is now working on a new MPV or crossover for the Indian market for seven-seaters, which is supported by the very same Seltos platform.
As we talk about its competitors, the Maruti Suzuki Ertiga XL6 probably locks its horns. In terms of people hoards, Kia does have Carnival, but Kia is always willing to do with an inexpensive MPV because of the premium price tag.
Are you excited about the updated Kia Sonet And Seltos? Comment down below
Also, see