Facelift of the BMW 5 Series revealed
The facelift of the  BMW 5 Series has been internationally revealed and comes with a deck of upgrades to take the heat off the new Audi A6 and refreshed Mercedes-Benz E-class. Such updates include new technologies and engines, and a 530hp M Output version is added. A hardcore CS version of the super-sedan V8-powered M5 is also expected to be released later this year.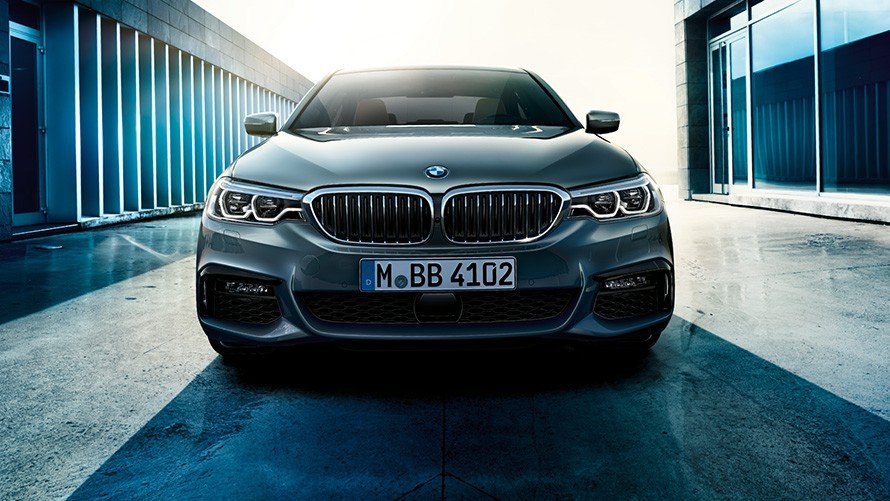 Exterior improvements for the 5 Series are focused on the front grille, now larger and lower than previously. It also gets a new single-frame design, with a central chrome element, and sits inside a reprofiled front bumper.
They also applied styling tweaks to the headlights. They receive new graphics, including daytime running lights in L-shaped form an outer edge marker. It gets heavier-structured tail-lights–similar in design to the ones on the latest 3 Series –as well as a rear bumper redesign. All 5 Series are now equipped with trapezoidal tailpipes, no matter what model.
According to BMW, the adoption of new bumpers increased the sedan length by 27 mm and the Touring by 21 mm, both now measuring 4,963 mm. Aerodynamic refinements–most notably with underbody cladding and the radiator's active air flap control system–net the sedan with a drag coefficient described as class-leading at 0.23Cd, while the Touring is set at 0.26Cd.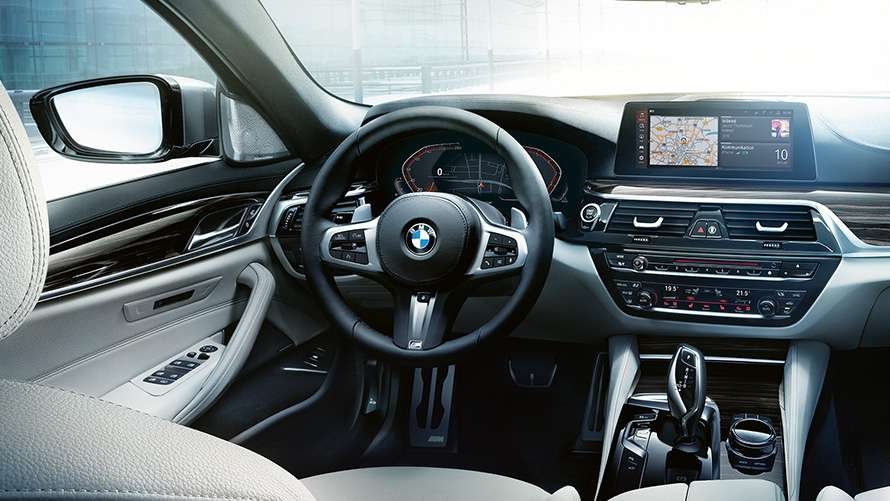 Inside, BMW's iDrive infotainment system has the latest seventh-generation version of the 5 Series, along with either a standard 10.3-inch or an optional 12.3-inch central display. Entry-level versions get more gear than before, while black roof rails are shipped to M Sport estates. Also, there are new electric M multifunction seats, previously reserved for the M5, as part of an optional M Sport package with integral head restraints and additional side support.
BMW has integrated the mild-hybrid technology into all 5 Series petrol and diesel versions, with either a four-cylinder or six-cylinder engine, as a continuation of its electrification policy. A 48V starter-generator and a second battery are added. Together, they offer a temporary 11hp boost to the power reserves of the engine, along with a range of additional fuel-saving features. These include a coast feature that shuts down the engine for trailing throttle times, better brake-energy recovery, and the capacity to turn off the engine automatically at speeds below 9kph.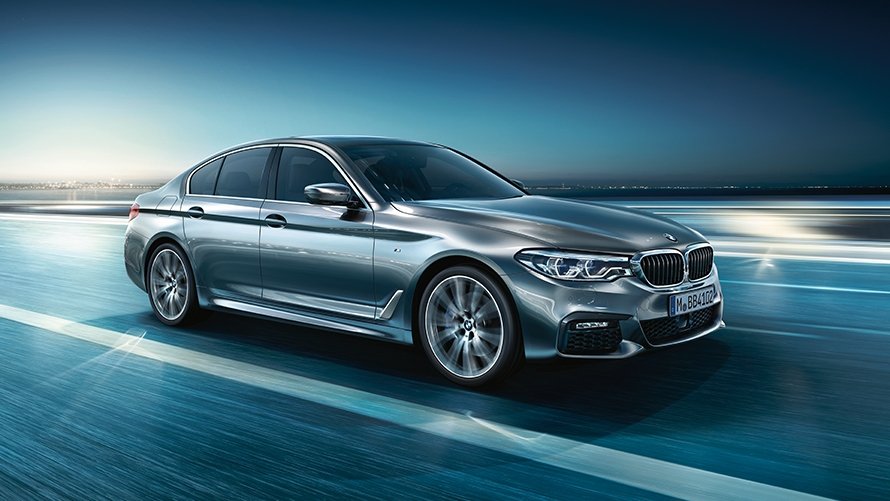 Coming to the Global BMW 5 Series Facelift range engines, the petrol units include a four-cylinder fitted to deliver 184hp in the 520i, and 251hp in the 530i, as well as 334hp, six-cylinder in the 540i. Normal rear-wheel drive (RWD) or optional all-wheel drive (AWD) is available for the 530i and 540i. Above them is the four-wheel-drive M550i xDrive which comes with a 4.4-liter turbocharged V8 good for 530hp and 750Nm torque, allowing a 4.0sec0-100kph time.
There are three diesel engines on offer: a 4-cylinder mounted in the 520d at 190hp and two6-cylinder models generating 285hp in the 530d and 340hp in the 540d xDrive model. The 520d and 530d come with regular RWD or optional AWD while the 540d comes with only the latter.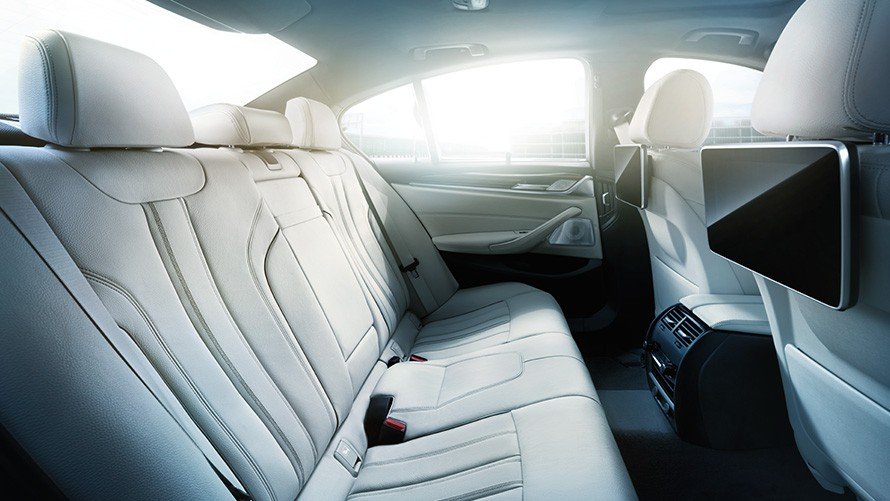 The 530e petrol-electric hybrid plug-in that is to be offered internationally comes with regular RWD configuration or can be optioned with an AWD system. This was modified with the new iteration of BMW's 2.0-liter four-cylinder turbocharged engine. It still provides the same nominal combined device performance of 251hp and 420Nm as before, though, with 292hp accessible for 10sec through a so-called XtraBoost feature. On a maximum charge, it has an electric-only range of up to 68 km approved by WLTP.
Available to the community is the 545e xDrive four-wheel-drive plug-in hybrid that utilizes the same 251hp, 3.0-liter, in-line, six-cylinder turbocharged petrol engine and a 108hp electric motor as in the 745e larger. Together these have a device performance of 394hp and 600Nm, giving the 545e a 4.7sec time of 0-100kph and a top speed of 250kph.
We expect BMW to introduce the 5 Series facelift in India in 2021, but nothing has been formally confirmed. Expect the 5 Series facelift to bring forward the engine offerings of the new model for our segment. Those include a 530i 252hp, 2.0-liter petrol; a 520d, 190hp 2,0-liter diesel; and a 530d, 3.0-liter, 265hp diesel.
The 5 Series competes with the Mercedes-Benz E-class, the Audi A6, and the Jaguar XF.
Are you excited about the launch of BMW 5 series?
Also, see
2021 Jeep Compass Facelift to be Globally Unveiled On June 4 this year
Amazon in talks to purchase self-driving Start-up Zoox