2020 Honda Forza to be unveiled on October 14
Honda released a teaser on October 14 to reveal that it will soon be adding a new model to its Forza scooter line. The Forza line-up currently consists of two models-the Honda Forza 125 and the Honda Forza 300, respectively. The teaser ends with the tagline, "Forza's getting bigger." and this might mean one of two things.
Either it could mean the addition of a new third scooter powered by a larger displacement engine, possibly the 750cc unit powering the X-ADV. Or, on the one hand, it might also mean that the current Forza125 / Forza 300 is getting slightly larger 2021 engines. As a Forza 350 was shown in Thailand a few months ago, this seems more likely for the Forza 300. This 2020 Honda Forza 350 is powered by a single-cylinder 330cc providing better performance than the current single-cylinder 279cc unit.
The teaser video also revealed details such as the front cowl and engine casing which resemble the rest of the Forza line. Given the maxi-scooter design, the new addition to the 2020 Honda Forza line-up is likely to feature features such as full LED lighting and cruise control.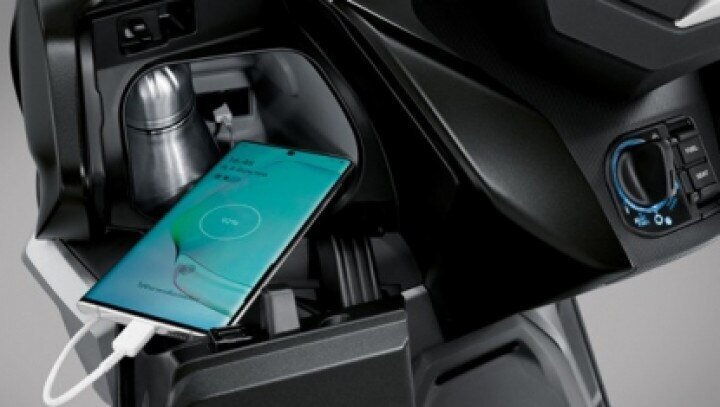 The Forza scooter range has never been officially sold in India. Honda, however, confirmed earlier this year that it is planning to introduce the Forza line in our country. Due to the pandemic, these plans were probably postponed, but we could expect to see the Forza here shortly.
Are you excited about the 2020 Honda Forza? Comment down below
Also, see
Ford Mustang Cobra Jet 1400 Pops Wheelies