2020 Toyota Fortuner BS6 version has raised costs by Rs.48,000/-
In February 2020, Toyota had launched the Fortuner BS6 but the prices of the SUV were kept unchanged back then. Now, the Japanese car manufacturer has raised Fortuner BS6 prices by Rs. 48,000/-. Toyota was claiming in 2019 that Rs. 4-5 lakhs will price the Fortuner for the BS6 version. The price hike for the Toyota Fortuner BS6 extends to any model in the line-up.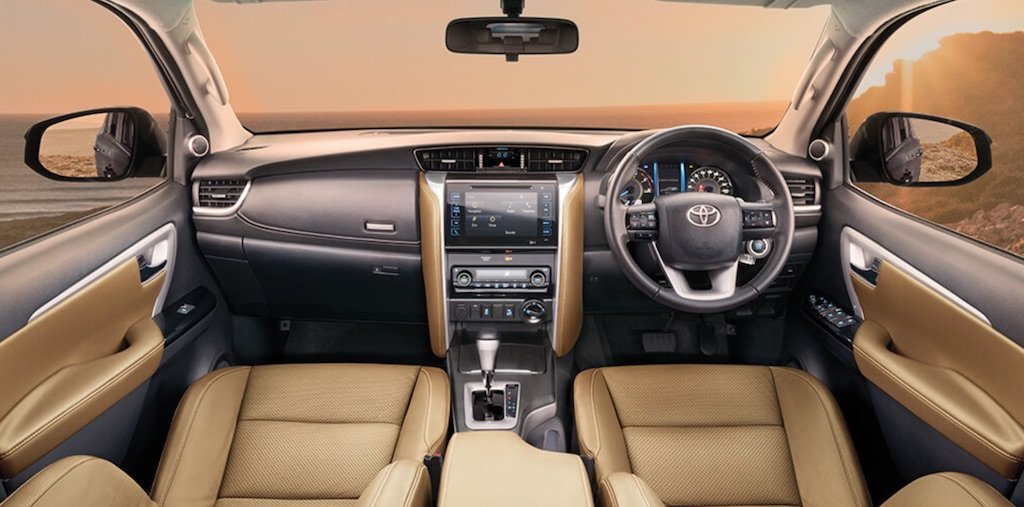 With 2.7-liter petrol and 2.8-liter diesel engines, the 2020 Toyota Fortuner BS6 is offered. Both engines can be manually or automatically transmitted, but only the diesel engine offers 44 engines. The petrol engine delivers 166 PS and 245 Nm while the diesel engine delivers 177 PS and 420 Nm (MT) or 450 Nm (AT), respectively.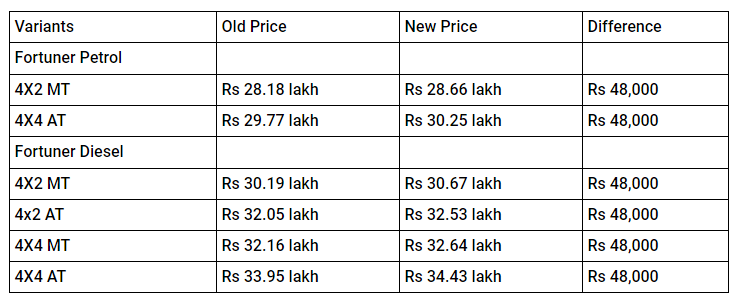 The 2020 Toyota Fortuner petrol is offered either with a 5-speed manual transmission or an automatic 6-speed unit, while the diesel engine receives either a 6-speed manual or an automatic 6-speed. The Toyota Fortuner competes against the Ford Endeavour and Mahindra Alturas G4 and it has always been the undisputed king when it comes to sales. Toyota will be revealing the Fortuner facelift tomorrow and the updated model is expected to come to India towards the end of this year or early next year.
Does the 2020 Toyota Fortuner worth the price hike?
Also, see
2020 Toyota Fortuner facelift is scheduled to unveil on June 4.
Toyota Fortuner Limited-Edition Set For Launch In India