2021 Aston Martin Valhalla Makes Its First Appearance
The new Valhalla supercar from Aston Martin is a radical mid-engined Ferrari SF90 Stradale challenger with a hybridized V8, concept car aesthetics, and a chassis set-up influenced by Formula 1 cars.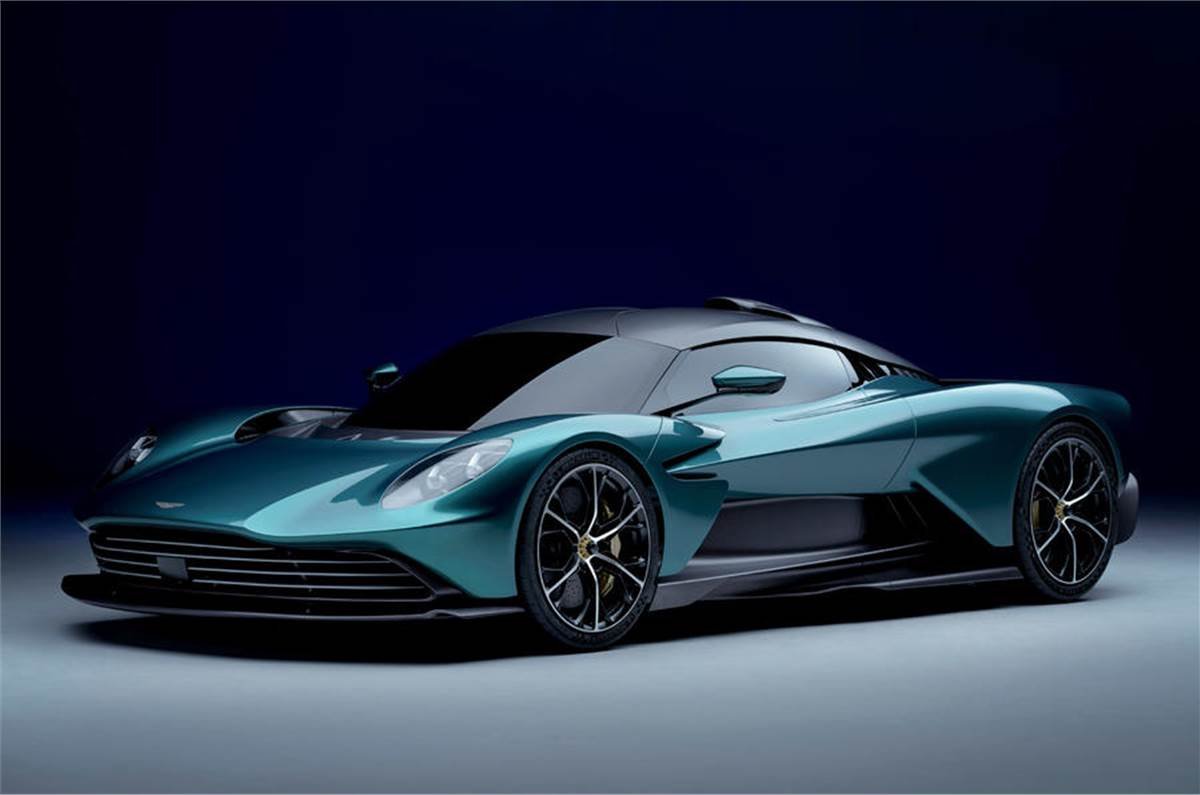 The Valhalla, as Aston Martin's first plug-in hybrid car, "heralds a new definition of Aston Martin," according to the company. It's also the brand's first all-new model under the leadership of new CEO Tobias Moers, and it's a key aspect of his ambitious 'Project Horizon' restructuring plan. According to the proposal, Aston Martin would release "more than 10 automobiles" by 2024, including the Valhalla, the Vanquish supercar, and the ultra-exclusive V12-powered Valkyrie hypercar.
Aston Martin's new factory-backed F1 team, whose learnings are said to have informed almost every aspect of Valhalla's two-year transformation from the RB-003 Geneva concept to production, has been one of the biggest influences in Valhalla's two-year transformation from the RB-003 Geneva concept to production. It was unveiled for the first time at Aston Martin's Silverstone headquarters, just in time for the British Grand Prix, in which the team is competing for the first time in 61 years.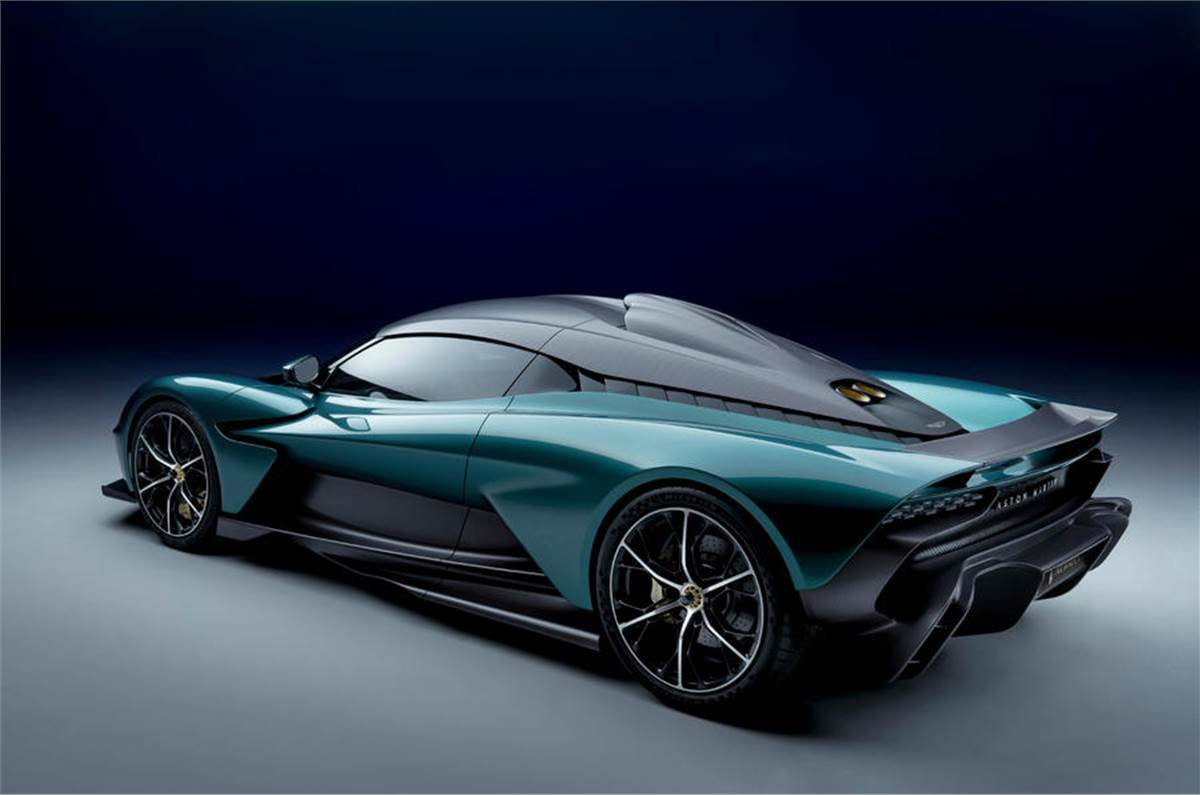 In contrast to the 2019 design, the 2021 Aston Martin Valhalla is not powered by a unique, Aston Martin-developed V6, as was initially envisaged. The 3.0-liter engine, which was slated to outperform even the DBS Superleggera's V12 with 725hp, was shelved shortly after Moers took over because it would not have been Euro 7 compatible and "would have required another large expenditure that was really too big to bring to life," according to him.
Instead, the Valhalla follows Aston's Vantage and DB11 coupés in using a Mercedes-Benz powertrain; specifically, the AMG performance division's twin-turbocharged 4.0-liter V8, which produces 750hp and revs to 7,200rpm, and drives the rear axle through an all-new, bespoke 8-speed dual-clutch gearbox, which will also be used on other future Aston models.
The 2021 Aston Martin Valhalla's V8 engine, like AMG's new GT Black Series, has a flat-plane crank and is described as "the most innovative, responsive, and highest-performing V8 engine ever installed to an Aston Martin." It also has a lightweight exhaust system with adjustable flaps that gives it "a genuine Aston Martin sound quality" that exits through the top of the rear deck.
The adoption of a pair of electric motors, one on the rear axle just behind the mid-mounted V8 and another at the front – combining to produce 204hp and endowing the Valhalla with a total of 950hp – only 36hp less than the similarly conceived Ferrari SF90 Stradale, its closest rival – is where the Valhalla most obviously differs, technically, from Aston's current crop of sportscars. This, according to Aston, is enough for a 2.5-second 0-100kph time, a top speed of 330kph, and, most importantly, a goal lap time of 6min 30sec at the Nürburgring.
The 2021 Aston Martin Valhalla, like the SF90, can drive in pure EV mode for 15 kilometers at speeds of up to 130 kilometers per hour, but in regular driving scenarios, electric power is divided between both axles as needed to supplement the V8's performance. It also reverses exclusively in electric mode, saving weight by eliminating the need for a conventional reverse gear in the 8-speed DCT, which features an electronic limited-slip differential for improved traction and agility and can offer two gears at once to allow the EV and combustion motors to work in tandem.
A unique carbon-fiber tub houses the all-new powertrain, providing "maximum rigidity with a little weight penalty." Aston Martin claims that the Valhalla's dry weight of 1,550kg will provide it "unrivaled power-to-weight ratio compared to its class rivals," while aerodynamic-enhancing bodywork features inspired by the Valkyrie's F1-style set-up would generate 600kg of downforce at 241kph.
The front suspension is a pushrod, while the rear suspension is multi-link, with dampers and springs located inboard to minimize unsprung mass. In Track mode, the entire set-up stiffens and "dramatically" lowers, yet may be raised at low speed to pass speed bumps.
Aston Martin's designers were allowed more leeway for the overall profile by using more discreet bodywork features to enhance downforce, rather than the Valkyrie's spectacular wings, intakes, and outlets. The design is cleaner, more blatantly road-oriented, and very different from the concept.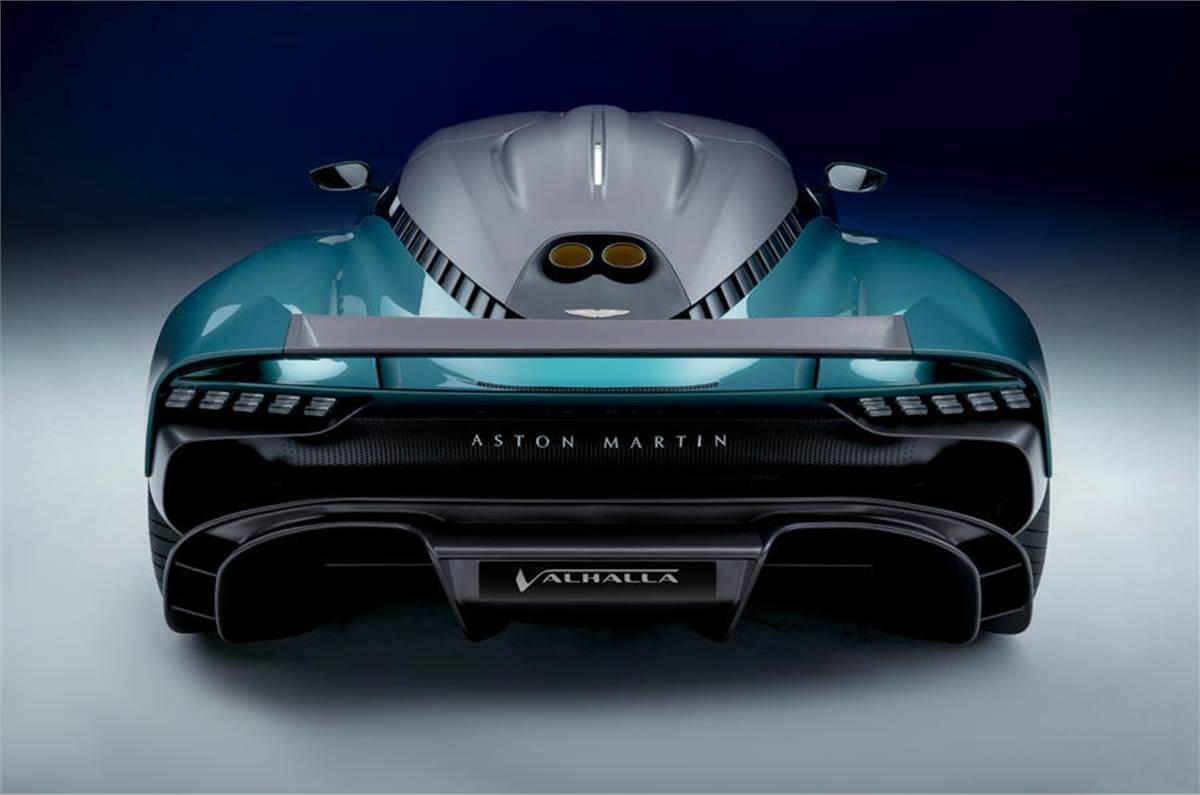 The massive roof scoop, forward-hinged dihedral doors, swooping back deck, and one-piece rear wing are all retained, but the front, rear, and side treatments have all been totally redesigned to bring the supercar in line with its more popular brothers. At the front, for example, a wraparound version of Aston's signature grille sits beneath wider, rounder matrix LED headlights, while the rear diffuser has been considerably toned down for a more production-friendly setup. There's also a more angular side skirt, sharper side vent designs, and wing mirrors, which were missing from the exhibition car.
Meanwhile, the production-spec wheels are 20 inches wide in the front and 21 inches wide in the back, with Michelin Pilot Sport Cup tires.
The 2021 Aston Martin Valhalla's distinct positioning from the Valkyrie necessitated a unique design approach, according to chief creative officer Marek Reichman: "When we created the Valhalla concept, we were keen to emphasize the design legacy of the Aston Martin Valkyrie, and that intent remains unchanged, but the execution has evolved significantly in order to reach production of this all-new car." Valhalla is now a more mature, fully resolved piece of design, even though the heritage of Valkyrie is clear."
Inside, it promises to be a similar narrative. The production-spec 2021 Aston Martin Valhalla cabin has yet to be seen, but Aston Martin claims it will feature a "pared back cockpit design with clear, straightforward ergonomics unapologetically oriented around the driver." It will be more capacious than the Valkyrie, with features like Apple CarPlay and Android Auto, dual-zone air conditioning, a rear-view camera, and a slew of advanced driver aids bolstering its on-road credentials.
The 2021 Aston Martin Valhalla will now be ready for a market debut in the second half of 2023, with Aston Martin F1 drivers Sebastian Vettel and Lance Stroll being enlisted to provide input on the car's dynamic performance.
"If the Valkyrie is the best of the best, then the 2021 Aston Martin Valhalla is the finest at £1m (approximately Rs 10.32 crore)," Reichman remarked at the Geneva exhibition concept unveiling. Kenneth Gregor, Aston's chief financial officer, acknowledged earlier this year that Valhalla deposits accounted up "a part" of the company's £296 million (about Rs 3,054 crore) deposit balance in 2020.
The redesigned Vantage was first introduced in India in 2018, with prices beginning at Rs 2.95 crore. The Aston Martin DBX, the brand's first SUV, was just unveiled in India, with a starting price of Rs 3.82 crore. The DB11 is also part of Aston Martin's India lineup.
Are you excited about the launch of the 2021 Aston Martin Valhalla? Comment down below
Also, see
Gemballa Marsien unveiled-Based On Porsche 911 Turbo S