2021 Ford Ranger Teased Ahead Of Unveil
The next-generation Ford Ranger pickup truck has been teased by Ford Australia. The new Ford Ranger will make its premiere on November 24 and will be on sale in international markets later that year.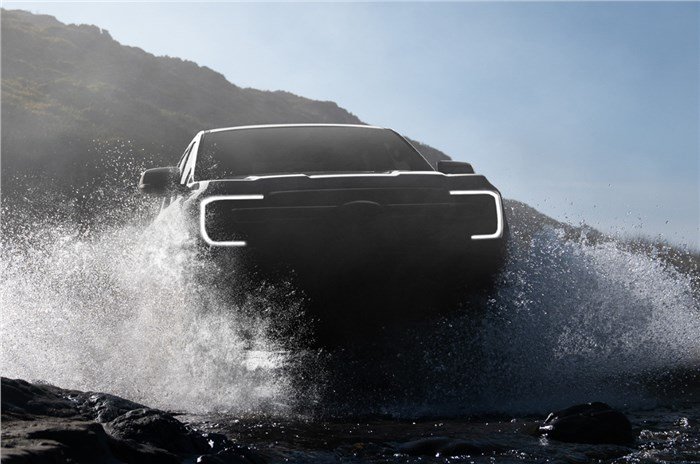 The preview shows a massive front grille with the Ford logo in the center, C-shaped LED Daytime Running Lamps, and a curved clamshell bonnet, among other details.
The 2021 Ford Ranger will be built on an improved version of the T6 body-on-frame architecture that debuted on the Bronco SUV last year. The new platform has a slightly larger footprint and is compatible with hybrid powertrains. Ford is actively testing the Ranger in single cab, super cab, and crew cab body styles, as well as a high-performance Raptor in some countries.
The next-generation Ford Ranger is projected to come with a 15.5-inch portrait-oriented touchscreen that will most likely run Ford's SYNC 4 infotainment system. A 12-inch digital instrument cluster is also expected, as well as wireless Android Auto and Apple CarPlay functionality.
While Ford has yet to announce any details, the new Ranger is believed to share powertrains with the Bronco. The Ford Bronco has two engines: a 2.7-liter twin-turbo V6 petrol with 310 horsepower and a 2.3-liter four-cylinder turbo-petrol with 270 horsepower. The smaller engine comes with a 7-speed manual or 10-speed automatic transmission, while the larger 2.7-liter engine only has a 10-speed automatic transmission.
The Ranger Raptor is expected to have a twin-turbocharged V6 engine with roughly 400 horsepower. A plug-in hybrid engine is also planned to be added to the Ranger lineup at some time in the future.
The 2021 Ford Ranger will, as previously, serve as the foundation for the next-generation Endeavour (Everest), which will share its platform, interior and external components, as well as engine options.
Ford had planned to launch the now-defunct Ranger Raptor in India in the second half of this year, as we reported in December of last year. The pick-up was supposed to be imported as a CBU via the 2,500-unit homologation-free method. However, given Ford's decision to close its facilities in the country, it's unlikely that this model will be shipped down here in the near future.
Are you excited about the 2021 Ford Ranger launch? Comment down below
Also, see