2021 Skoda Kushaq 1.5 TSI Deliveries To Begin By 11th August
Following the debut of the Skoda Kushaq earlier this month, delivery of the mid-size SUV began on July 12 across India. The Kushaq is available with two engine options: 1.0-litre and 1.5-litre TSI engines and Skoda is presently only supplying the 1.0-liter models, as we previously reported. Deliveries for the 1.5-liter models were supposed to start later, but Skoda India Director Zac Hollis has officially announced that they will begin on August 11, 2021, via his Twitter account.
In response to a question on Twitter, Hollis said that the 2021 Skoda Kushaq 1.5 TSI models of the Kushaq will be delivered to dealers on August 11, 2021, and that test drives will be accessible after that.
Customer deliveries are planned to begin a few days later. Delivery of the 2021 Skoda Kushaq 1.5 TSI versions was originally scheduled to begin later this month but has now been pushed back to at least mid-August.
Hollis also used this chance to announce that the company has a long list of further models and trims planned for Kushaq's lifespan.
Although Hollis did not provide any exact specifications or a launch date for these prospective trims, the business is slated to introduce a new Monte Carlo trim at a later date. A digital instrument panel, sporty seats, contrast stitching, and an overall sporty look and feel to the cabin are anticipated to be added to the Kushaq Monte Carlo. It's also possible that the Monte Carlo edition will be confined to the 1.5 TSI version.
All versions of the Kushaq have attracted sufficient interest, according to our dealer sources, even the 1.5-liter TSI variants, for which test drives have yet to commence. According to them, the 1.5-liter variations account for 25% of orders, with that percentage expected to rise once the 1.5 TSI cars are available for test drives in the showroom.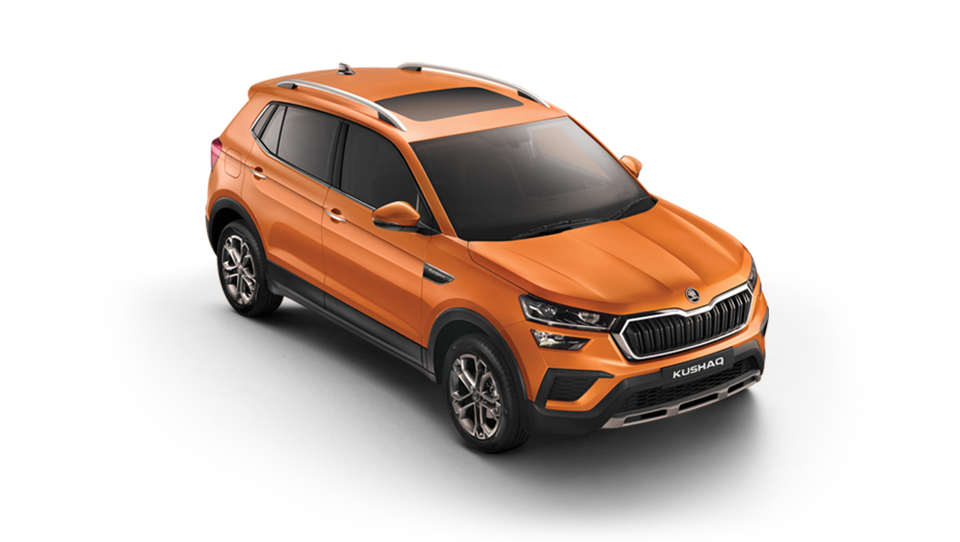 The 1.0 TSI AT Ambition has so far proven to be the most popular variation, accounting for roughly 40% of total 1.0 TSI orders. Buyers favor the color' Carbon-Steel,' which is followed by white and orange.
The entry-level 1.0 TSI Active model of the Kushaq starts at Rs 10.49 lakh. The Style model of the 2021 Skoda Kushaq 1.5 TSI costs Rs 16.19 lakh, while the top-spec automatic costs Rs 17.59 lakh (ex-showroom). The future Volkswagen Taigun, Kia Seltos, Nissan Kicks, and Hyundai Creta are among Kushaq's main competitors.
Are you excited about the delivery of the 2021 Skoda Kushaq 1.5 TSI? Comment down below
Also, see
Hero Glamour Xtec Launched, At A Price Of INR 78,900