2022 Jaguar Formula E Gen3 Racer Unveiled
The I-Type 6 race car for the 2019 Formula E Season 9 has been revealed by Jaguar TCS Racing with a brand-new black, white, and gold livery. The Gen3 electric vehicles, which are anticipated to be the most potent, effective, and swiftest ever in Formula E, will make their debut during the 2019 season.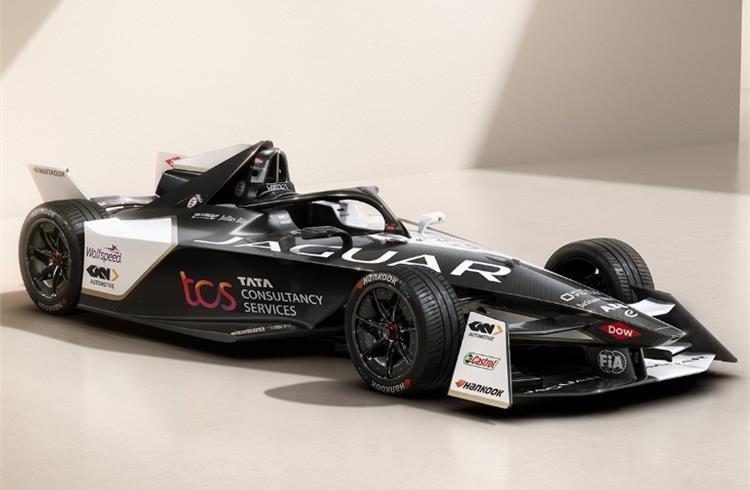 2022 Jaguar Formula E Gen3 Racer is the First-ever Formula E race vehicle with front and rear powertrains are the Gen3 models. They also do away with the rear hydraulic brakes as a result of this. The combined output of the front-mounted 250kW and rear-mounted 350kW motors is 600kW, which is twice as much regenerative power as Gen2 vehicles.
They produce 350kW (476hp) and have a top speed of 320kph while being nearly 50 kg lighter and 100 kW more powerful than their predecessors. The new vehicles have also been developed to produce better racing due to their smaller car and shorter wheelbase.
The carbon fiber chassis and battery are shared by all 11 teams to reduce expenses. Companies can create their own powertrains (including the motor, transmission, inverter, and rear suspension). Additionally, Jaguar's race cars for 2023 come in a brand-new carbon black and satin white livery with gold accents. For both automobiles, the asymmetrical design will be exclusive.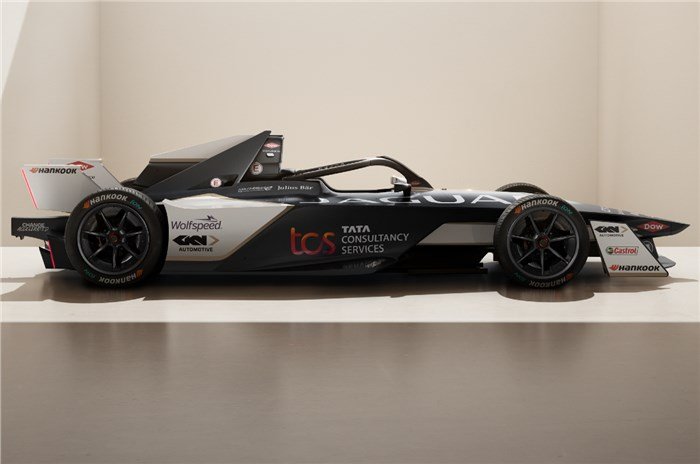 Additionally, the 2023 season will see the debut of Jaguar providing its powertrain technology to Envision Racing. Four Jaguar-powered vehicles will therefore be on the grid the following year.
Jaguar has emphasized that it's Formula E initiatives would continue to serve as a practical testing ground for Jaguar Land Rover's electric vehicles, including software technology, sustainability, and electric powertrains. This is consistent with JLR's plan to become an all-electric premium automobile manufacturer starting in 2025.
Formula E pushed for the Gen3 cars to be more relevant to manufacturers when it comes to technology transfer to road cars in the wake of the recent departures of BMW, Audi, and Mercedes. For instance, the new battery is significantly lighter and smaller than any comparable road-going battery.
Wolfspeed joins the group as the group's authorized Power Semiconductor Partner. As part of this collaboration, Wolfspeed will provide silicon carbide semiconductors for JLR's upcoming generation of EV inverters, which also includes the company's other brands.
"As we enter our seventh Formula E season, I've been thinking about how far we've gone as a team. Beyond the success of the racetrack, Jaguar TCS Racing has a crucial role to play. It is still an honor for us to help the reimagining of Jaguar as an all-electric brand starting in 2025, according to James Barclay, Jaguar TCS Racing Team Principal.
With Mitch Evans and Sam Bird continuing on for a third season, Jaguar has chosen steadiness in its driver lineup going into a season of significant changes. Evans finished second in the 2022 championship, competing for the title all season long. Together, he and Bird assisted the team in racking up its highest number of Formula E points to date, propelling them to the fourth position in the teams' standings.
The crew and I have been working incredibly hard to make sure we maximize this efficiently so we can utilize it to our advantage, said Evans. "The new Jaguar I-TYPE 6 provides us a lot more to play with, with greater power and speed," he added.
Due to an injury, Bird was forced to miss the last stretch of the 2022 campaign, but he made the most of his rehabilitation time. "I've used the off-season to regroup, come back stronger, and I'm more motivated than ever to accomplish well for the club," Bird said.
With a record 17 races, Formula E's ninth season is expected to be the competition's longest to date. With the confirmations of Hyderabad, Cape Town, and Sao Paulo, three additional street tracks are added to the calendar. The Hyderabad E-Prix, scheduled for February 11, will mark the championship's first-ever event in India. Maserati and McLaren join the already-existing teams in the Gen3 championship.
Ahead of Season 9, Formula E has also adjusted its sporting rules. Instead of the former schedule of 45 minutes + one lap, races will now be run to laps. Additionally discontinued is Fanboost.
At some races later in the coming year, a brand-new "Attack Charge" stop will be tested. The Gen3 automobiles have a battery that can absorb 4 kWh of energy in just 30 seconds. Drivers will be required to make a required 30-second fast charging stop during a predetermined section of the race at events where this format is being tested. It will then be possible to deploy two Attack Mode power enhancements that will raise the power output from 300kW to 350kW.
The following races will maintain the current Attack Mode format. A rookie driver must now participate in at least two Free Practice 1 session for every team during the season.
Are you excited about the 2022 Jaguar Formula E Gen3 Racer? Comment down below
Also, see
2023 TVS Apache RTR 160 4V Special Edition Launched at A Price Of Rs 1.30 Lakh
Follow us on Instagram – Here