2022 Maruti Suzuki Alto K10 Pictures Leaked
On August 18 in India, Maruti Suzuki will introduce the all-new Alto hatchback, which will be marketed alongside the current Alto 800. The exterior and interior images of the vehicle appeared online via a leaked brochure a day after the dimension and variant information was made public. The new Alto K10 has undergone a complete overhaul, as seen in the images, with stylistic influences drawn from the second-generation Celerio.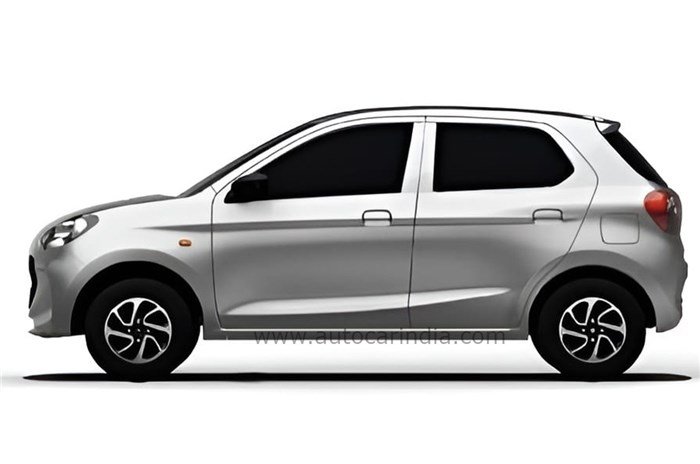 The exterior of the new Alto K10 has rounded all around, with broad swept-back headlamps and a grille with a hexagonal pattern that is positioned lower on the bumper. The first picture resembles an accessory pack because it has extra orange and brown elements.
It has a recognizable glasshouse and a strong shoulder line from the side. Additionally, the new Alto K10 has lift-up door handles, just like the Celerio. According to the photos, Maruti will offer two distinct hubcap styles as well as an alloy wheel choice. The new Alto K10 initially shares the most similarities with the Celerio in the back. On closer inspection, several features, such as the rear hatch, bumpers, and the shape of the taillamps, distinguish the two hatchbacks.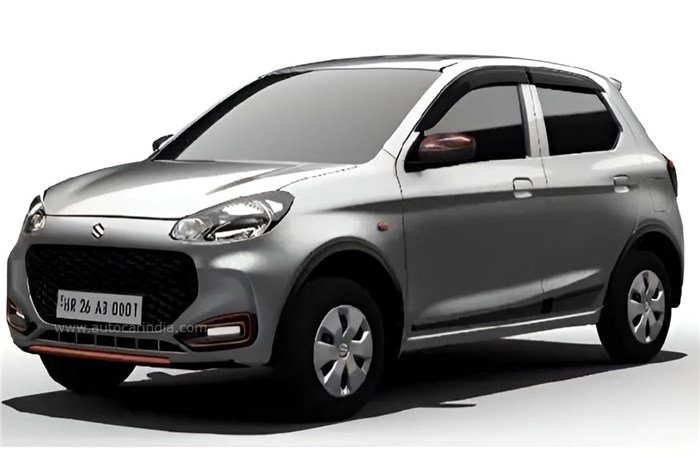 The 2022 Maruti Suzuki Alto K10's interior features an upright dashboard with a touchscreen infotainment system as its focal point. The 2022 Maruti Suzuki Alto K10 will have window switches on the dashboard, just like the Celerio and the S-Presso have. According to the image, the new hatchback, at least on some variants, won't have steering wheel-mounted controls. The wing mirrors' adjustable adjustment is another obvious feature. Apple CarPlay, Android Auto, ABS, two front airbags, and ESP are among the expected features.
The 2022 Maruti Suzuki Alto K10 will be available in a total of 12 variants—eight manual and four automatic—as we had previously reported. The leaked brochure also implies that there will be various accessory packs and a total of six color possibilities for the new hatchback.
Based on Maruti Suzuki's Heartect platform, the new Alto K10 hatchback will be driven by the 69 horsepower, 1.0-liter K10C petrol engine that was recently added to the revised S-Presso. For the time being, the 48-horsepower, 0.8-liter engine will only be used in the ongoing, current-generation Alto 800. The new Alto K10, like previous Maruti Suzuki models, is probably going to gain a CNG option soon. When it debuts, the Alto K10's only competition in the subcompact hatchback market will be the Renault Kwid.
Are you excited about the 2022 Maruti Suzuki Alto K10? Comment down below
Also, see