2022 Suzuki Baleno Gets A 1.5-liter petrol In Foreign Markets
A week after Maruti Suzuki introduced the new-generation Baleno in India, parent company Suzuki has already introduced the Baleno in a few international markets, including South Africa.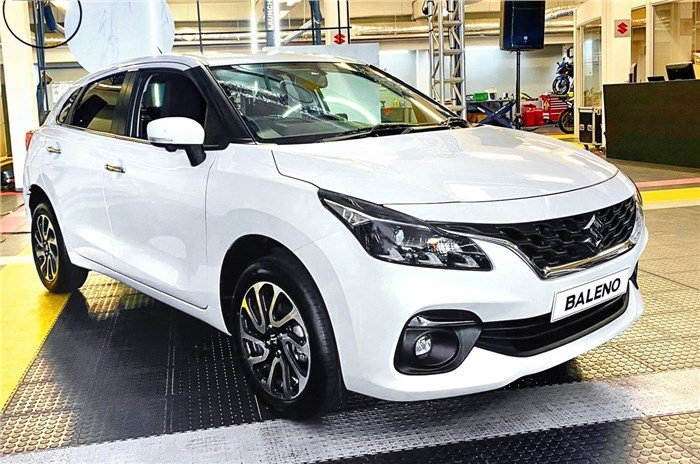 Suzuki's Gujarat plant will be the mother plant for the Baleno, which is sold in India and abroad, as well as its badge-engineered versions, which are sold as the Toyota Glanza or the Toyota Starlet, depending on the market.
While none of this is particularly novel, Suzuki has installed a more powerful 1.5-liter petrol engine in the Baleno that is being exported from India. We tell you more about the Baleno 1.5, its badge-engineered twins, and the possibility of it coming to India in the future.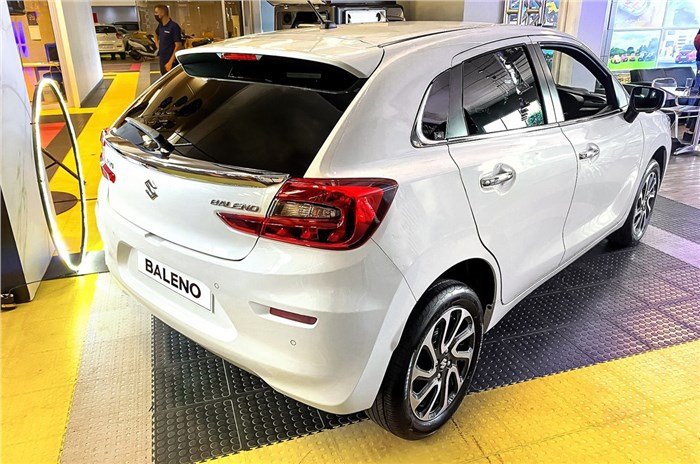 On the outside, the Baleno sold in India and the one sold in markets such as South Africa have almost everything in common. Unlike the Baleno for India, however, the one being exported features prominent Suzuki lettering on the tailgate.
The interior of the Baleno for India and export markets is nearly identical, including the analog speedometer and the 9-inch infotainment screen, a 360-degree camera, six airbags, and the heads-up display.
However, there are no similarities under the hood. The 2022 Suzuki Baleno, which is sold in markets such as South Africa, has a 105hp, 1.5-liter engine, which is a little older in terms of technology but is more powerful than the Baleno sold in India, which has a 90hp, 1.2-litre DualJet engine. The Baleno 1.5 is expected to have a 5-speed manual and a 4-speed torque converter automatic transmission, while the Baleno 1.2 sold here will have an AMT transmission in addition to the standard 5-speed manual.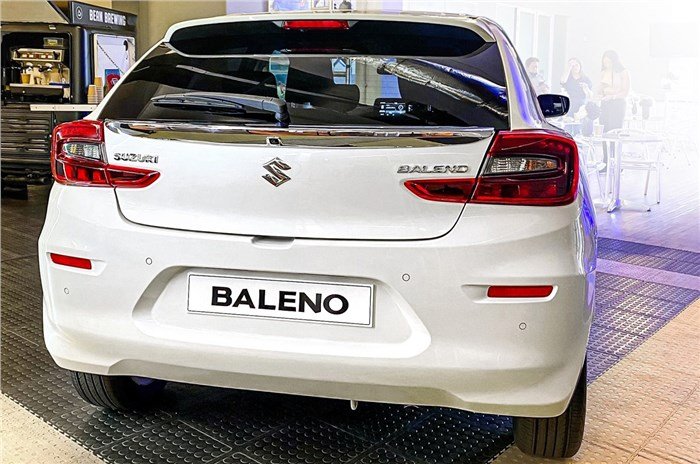 Maruti Suzuki has remained tight-lipped about the upcoming Baleno RS. The previous-generation Baleno had a sporty RS variant with a 1.0-liter BoosterJet turbo petrol engine and some cosmetic changes. Suzuki's Baleno RS was a low-volume seller that was eventually killed off by BS6 emission standards. While the new Baleno does not yet have a Boosterjet engine, it is unclear whether Maruti will bring the Baleno 1.5 to India as the new Baleno RS.
Are you excited about the 2022 Suzuki Baleno 1.5 liter? Comment down below
Also, see