2023 BMW R18 Transcontinental Launched At A Price Of Rs 31.50 Lakh
The 2023 BMW R18 Transcontinental was introduced by BMW Motorrad India at a price of Rs. 31.50 lakh (ex-showroom). Three classic motorcycles that the company now offers in the cruiser category are the R 18, R 18 Classic, and R 18 Transcontinental in our market. With the network of BMW Motorrad dealers, the new BMW R 18 Transcontinental may be ordered as an entirely built-up unit (CBU). According to BMW Motorrad India, the freshly unveiled BMW R 18 Transcontinental brings back luxury touring from a bygone age. A two-cylinder flat twin engine with air/oil cooling drives the new R 18 Transcontinental. Its 1,802cc engine's potent 91bhp is produced.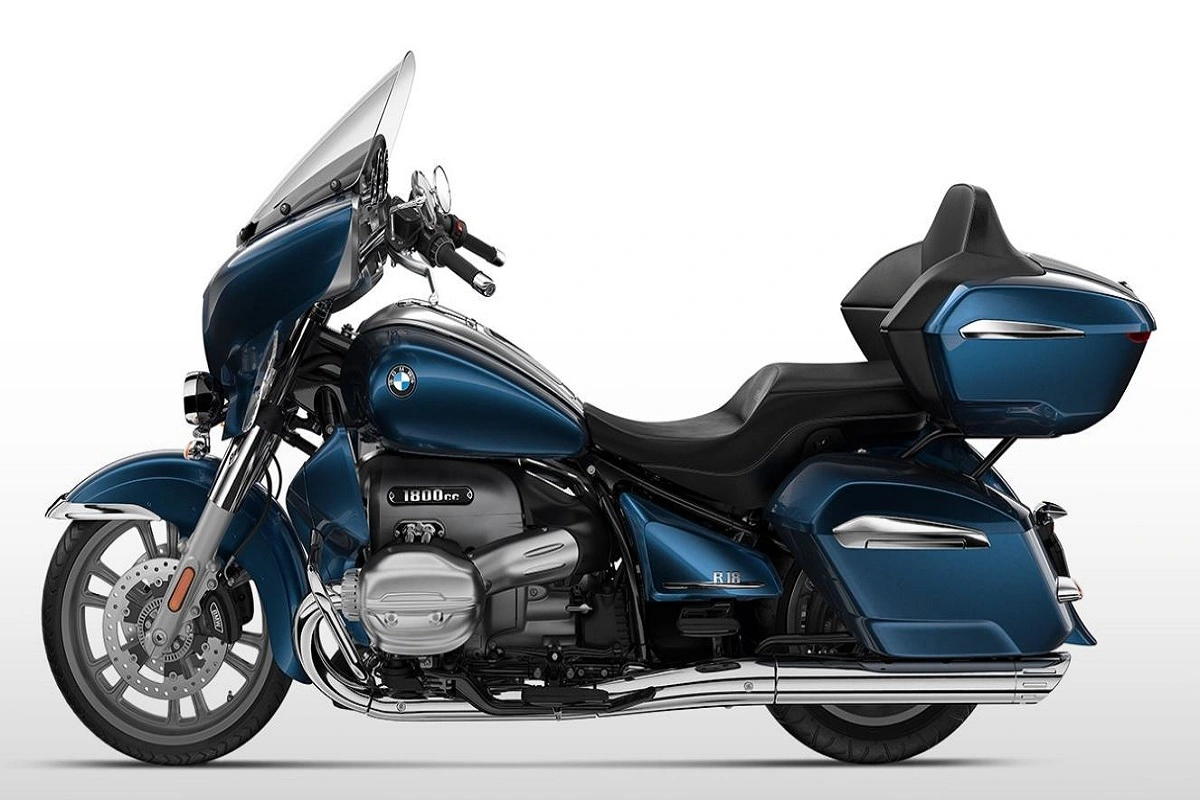 Three basic riding modes are also available on the 2023 BMW R18 Transcontinental Classic: Rock, Roll, and Rain. Let's learn more about this classic motorbike that has lately made its way to India if you intend to keep this new BMW item in your garage.
The latest BMW Motorrad premium tourer, the R 18 Transcontinental, has a retro aesthetic. It had a large handlebar-mounted fairing with a windscreen, wind guards, a passenger seat, body-coloured casings, and light alloy cast wheels. The bike is designed for leisurely riding and luxury travel, claims the company. Its teardrop tank, exposed gloss nickel-plated driveshaft, double pinstripe paintwork, and double cradle frame all harken back to the storied boxer from 1936.
The 2023 BMW R18 Transcontinental comes in five different colour options: Black Storm Metallic, Gravity Blue Metallic, Manhattan Metallic Matte, Option 719 Mineral White Metallic, and Option 719 Galaxy Dust Metallic/Titan Silver 2 Metallic.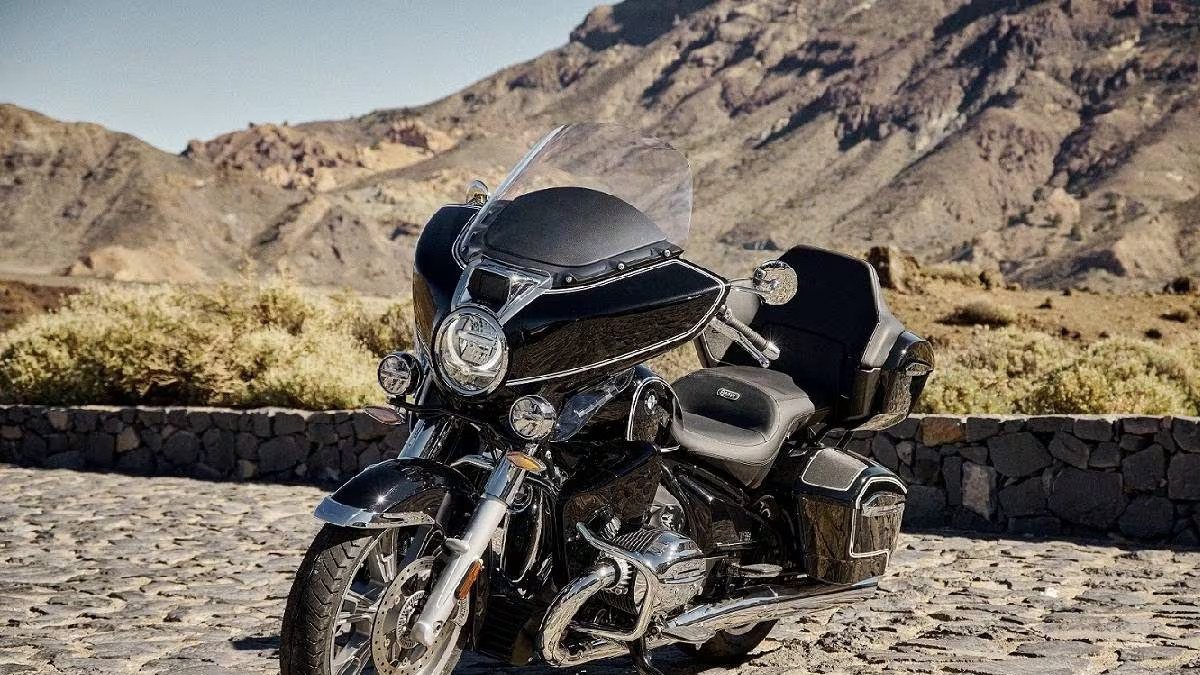 A two-cylinder flat twin engine with air/oil cooling powers the R 18 Transcontinental. The maximum output of this enormous 1,802cc engine is 91 horsepower at 4,750 rpm and 158 Nm at 3,000 rpm, with more than 150 Nm constantly accessible between 2,000 and 4,000 rpm. A dry single-disc clutch transmits the torque to the transmission. The 4-shaft, 6-speed constant mesh gearbox has helical gear pairs and is encased in a dual-section aluminium casing. The two transmission shafts with gear wheel pairs are connected to the input shaft with cleat dampers through a countershaft.
With a double loop steel tube frame, a rear swinging arm, and an enclosed axel drive, the new BMW R 18 Transcontinental's suspension is comparable to that of the BMW R 5. The rear axle gearbox is encircled by the rear swing arm. The suspension parts also don't have any electrical adjustment options. Better suspension comfort and wheel control are provided by a telescopic fork and a directly mounted cantilever suspension strut with adjustable spring preload and travel-dependent damping. Four-piston fixed callipers, twin front disc brakes, and a single rear disc brake make up the braking system.
Three basic riding modes, "Rain," "Roll," and "Rock," are available on the brand-new BMW R 18 Transcontinental Classic to accommodate different rider preferences. According to the bike's manufacturer, the riding dynamics and throttle responsiveness are quite safe on slick road surfaces while in "Rain" mode. In "Roll" mode, the engine operates at its best in terms of throttle responsiveness, and riding dynamics work at their best on all surfaces. The throttle response is immediate and direct in "Rock" mode, and the automatic stability control allows for a bit more slip.
The new BMW R 18 Transcontinental comes with a number of noteworthy standard features. The passenger may ride in perfect comfort thanks to Active Cruise Control. Whether the road is dry or wet, the traction control may be turned off, and the automatic stability control is said to provide faultless handling. Dynamic Engine Brake Control, which operates electronically, prevents the rear wheels from sliding when the throttle is abruptly closed or the backspacing changes. The bike also features a hill start control feature.
The Keyless Ride System, which also enables central locking for the bike and storage containers, takes the place of the conventional ignition steering lock. The bike also comes with amenities like electronic cruise control, LED headlight sets, BMW Motorrad Integral ABS, a dynamic brake light signal function, and the Marshall Gold Series Stage 2 audio system.
Are you excited about the 2023 BMW R18 Transcontinental? Comment down below
Also, see
2024 Volkswagen T-Cross Could Launch In India
Follow us on KooApp – Here