2024 Volkswagen T-Cross Could Launch In India
Volkswagen's T-Cross SUV, also known as the Taigun in India, has a test mule that has been sighted on the worldwide market. On digital media, new pictures of the SUV with a number of mid-life modifications have been making the rounds. The facelift model will feature an improved design, as seen in the pictures. The 2024 Volkswagen T-Cross SUV will include a redesigned grille, updated headlamps, and other features. ADAS may be one of the features of the facelift model.
Although there has not yet been an official confirmation of the upgraded SUV's global release, industry rumours indicate that it may happen later this year. According to industry rumours, the revamped Taigun may arrive in India around 2024. Let's take a brief look at what this redesigned SUV may provide to its target market worldwide.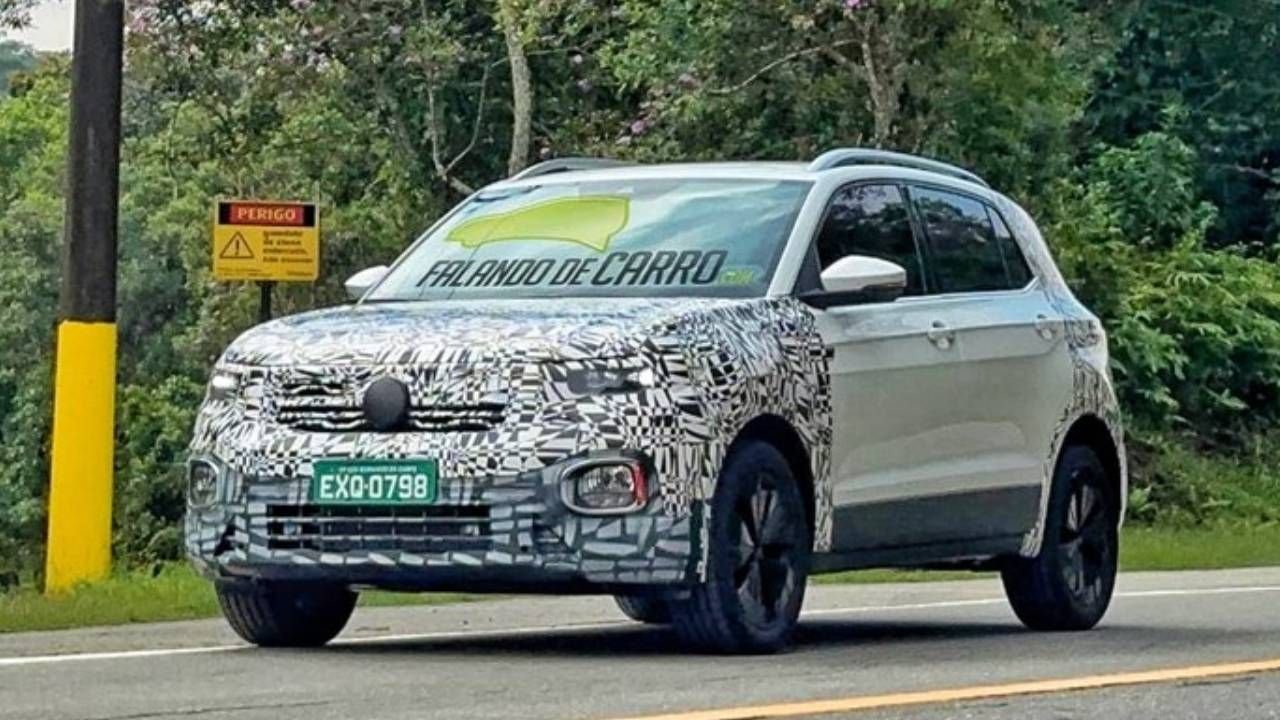 The Vehicle that was discovered in Brazil has front and back camouflage. A few design advancements were visible, nevertheless. The forthcoming facelift's exterior will have a redesigned grille with the Volkswagen mark positioned just above the grille's many horizontal slats. The headlights' shape looks to have altered, and the next T-Cross is rumoured to be equipped with Volkswagen's most advanced IQ headlight technology, an intelligent system that combines lighting management with a camera and sensor to detect impending traffic. It seemed to be comparable to Audi's Matrix headlamp technology.
The front bumper has been altered, as shown in the spy photos, and now features a new front air dam and fog light inserts that mirror those on the more costly T-Roc SUV that was sold in India. The bumper will be changed, and the taillamps will get a little reprofile. Although there hasn't been an official update yet, the Volkswagen Taigun for India should undergo comparable modifications. It's also possible that the VW Play infotainment system may undergo minor modifications, as well as the dashboard and upholstery.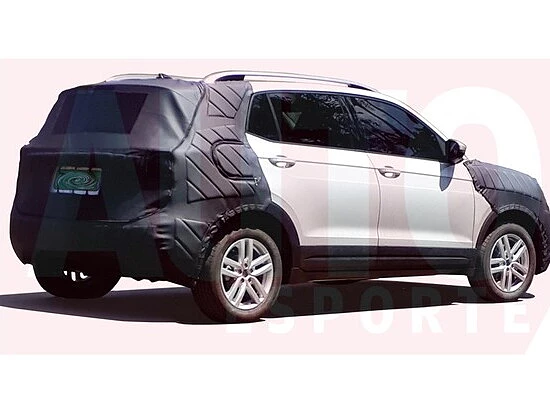 The T-Cross SUV, which is now offered in Brazil, is powered mechanically by a 1.4-litre turbo-petrol engine and a 1.0-litre turbo-petrol unit. In India, the Taigun, on the other hand, comes with 1.0- and 1.5-litre turbo-petrol engines. The foundations of these Vehicles are the same. The automaker hasn't yet provided any additional details regarding the SUV. Only time will tell if the new SUV's engine will be modified or not.
As previously noted, the facelifted VW T-Cross might make its world premiere later this year. The automaker hasn't yet disclosed any details regarding the SUV. Market rumours, however, suggest that the improved Taigun may reach our market by 2024.
Are you excited about the 2024 Volkswagen T-Cross? Comment down below
Also, see
Lamborghini Aventador Successor To Unveil Globally On March 29
Follow us on KooApp – Here