2023 Hyundai Verna Leaked Before Its Official Launch
The next version of Hyundai's Verna mid-size sedan is about to go on sale. The new generation Verna will be just like other Hyundai vehicles, which are renowned for their high quality and plenty of amenities. There have been several espionage tidbits in the past that have gotten the audience excited.
Hyundai just began taking reservations for the Verna, which has been teased publicly. Recently, pictures of the Hyundai Accent have appeared online. In Asian nations, the Hyundai Verna is really marketed as the Hyundai Accent. We can confidently conclude that this is how the 2023 Hyundai Verna will appear based on leaks and the company's official teasers.
Fog lamps, tri-beam LED headlamps, a sharp front lip, a bold front grille with a gloss black finish, a broad air dam, LED taillights connected by a light bar running across the tailgate, slim bumpers with black cladding and a faux skid plate, as well as eye-catching alloy wheels, are just a few of the eye-catching features that the 2023 Hyundai Verna is outfitted with. Although this specific car sports the Accent logo, the Indian version will have the Verna nameplate on the tailgate.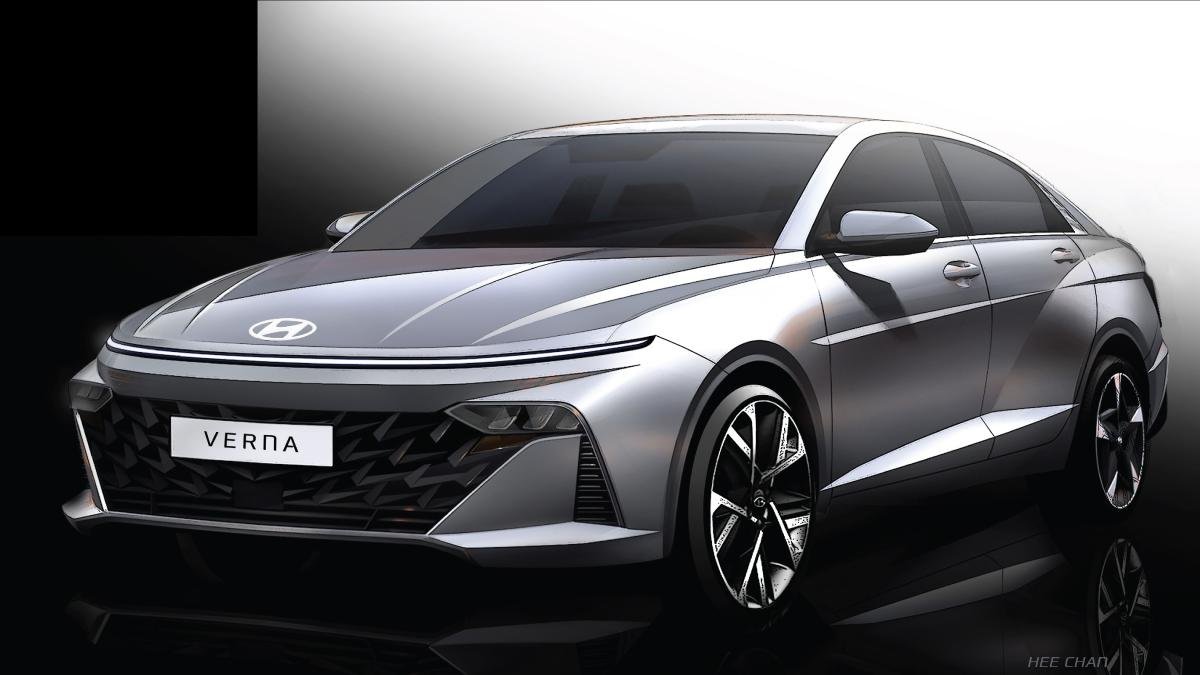 The Verna's external profile also includes 3D panels created using the parametric design methodology, as well as sculpted lines and shapes, giving it a contemporary and dynamic appearance. A sleek and fashionable satin-chrome trim is used to embellish the bottom margins of the windows and the car's back, which adds a touch of refinement to the entire appearance. The 2023 Hyundai Verna has a magnificent overall design that is guaranteed to attract heads and grab attention on the road, with a rear profile inspired by the sleek and athletic look of a coupe.
The all-new 2023 Hyundai Verna, built on a brand-new platform and using the company's newest Sensuous Sportiness design philosophy, marks a major improvement over the mid-size sedan. The car's external appearance is very gorgeous, including eye-catching LED lighting, a pointed front lip, a huge air dam, and coupe-style side and rear profiles that are guaranteed to amaze the audience. The new Verna's interior is anticipated to be just as stunning and adhere to the same design ethos.
Are you excited about the 2023 Hyundai Verna? comment down below
Also, see
2023 Hyundai Aura -Things To Know
Follow us on kooApp – Here