2023 Isuzu D-Max And Mu-x Launched, Now Comes With Some New Features
To comply with the new BS-VI Phase II emission requirements, Isuzu Motors India has revised the whole array of pick-up trucks and SUVs. The manufacturer asserts that in order to enhance styling, safety, comfort, efficiency, and emission control, it upgraded its product line by adding new features to a few select models. The company's line of personal vehicles now comes in a brand-new color scheme dubbed "Valencia Orange." A palette of eight colors will then be made accessible for potential clients to select from. Isuzu Motors India's Deputy Managing Director, Mr Toru Kishimoto, commented on the introduction by saying, "We are excited to showcase our revamped line of exciting products that are all set to suit the needs of the evolving enterprises, emerging urban customers, and motoring enthusiasts. We take great pride in having established the standard by introducing India's first-ever Lifestyle Utility Vehicle, the ISUZU D-MAX V-Cross, and we are confident that the upgraded range will continue the success story. There is an ISUZU for everyone thanks to the broad selection of capable and useful goods.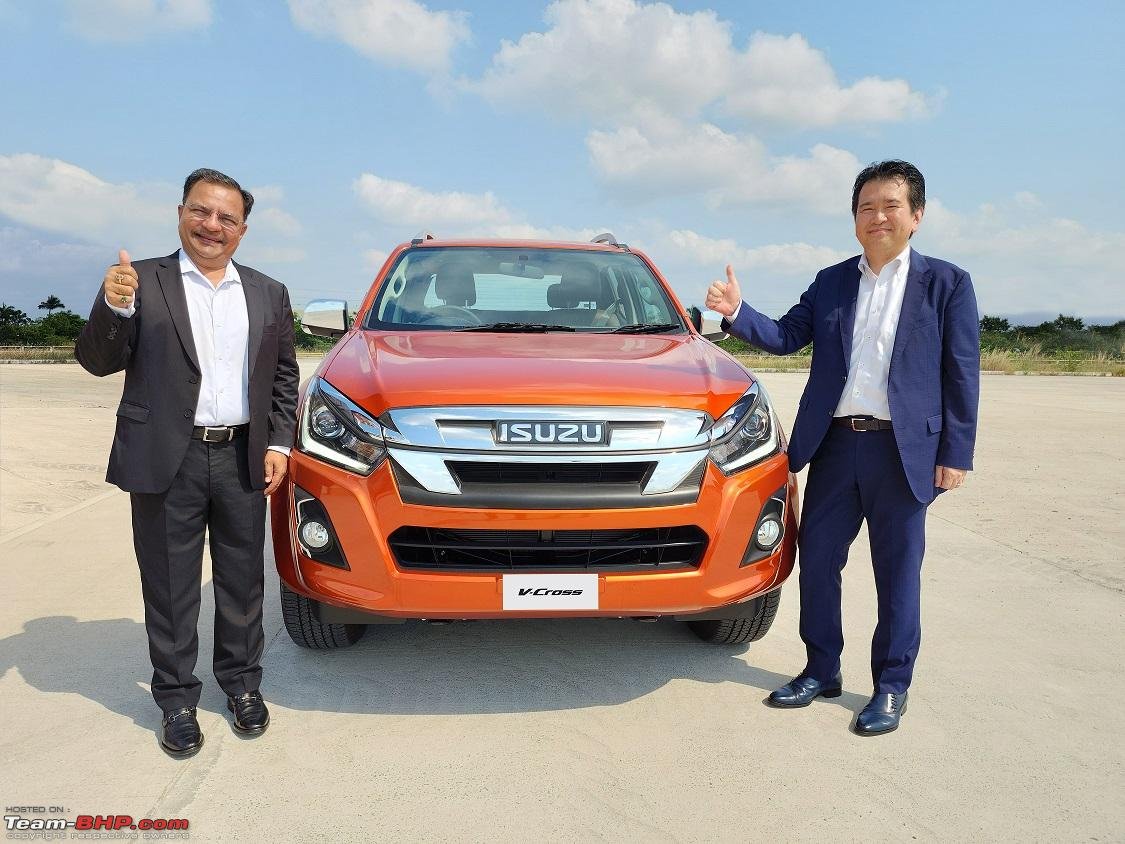 Isuzu D-Max Regular Cab and S-Cab models are outfitted with A-SCR (Active Selective Catalyst Reduction) added to the set of After Treatment Devices including LNT (Lean NOx Trap) and DPD (Diesel Particulate Diffuser) in order to regulate exhaust gas and particulate matter treatment effectively. The Isuzu D-Max Regular Cab and S-Cab are the only cars in the segment with electronically regulated Hot and Cold EGR (Exhaust Gas Recirculation), allowing for the best treatment management.
A DPD (Diesel Particulate Diffuser) indicator and sub-menu to indicate "Level," Automatic Regeneration, or warn the driver for manual "Regeneration" operation are now both included on the models and their variations' Advanced MID (Multi-Information Display) clusters with silver inserts. A new submenu now shows the fuel range to empty, the DEF (Diesel Exhaust Fluid) range level indication, and the instantaneous and average mileage. It also incorporates GSI (Gear Shift Indicator), which enables the driver to choose the appropriate gear in any situation to optimize the torque, fuel efficiency, and powertrain durability of the vehicle. Additionally, the 2023 Isuzu D-Max and S-Cab versions have a 'Variable Speed Intermittent Windscreen Wiper' system for enhanced visibility in rainy circumstances.
Idle Stop System (ISS), low friction tires, and the auto transmission fluid warmer (AT Fluid) in automatic variations are also included in the new model range, according to the manufacturer, for increased fuel efficiency and lower pollution levels. The Regular Cab D-Max models range in price from Rs 10.65 lakh to Rs 11.10 lakh. The S-Cab models, meanwhile, cost between Rs. 12.55 lakh and Rs. Everything is priced ex-showroom.
A new dynamic grille will be available on mu-X variants soon. Speaking of the Hi-Lander, the company claims that the "Rear defogger" and "Climate Control Auto AC unit with integrated controls" features found on the 2023 Isuzu D-Max V-Cross have been added to it for greater comfort and convenience. Retail prices for Mu-X variants range from 35 to 37.90 lakh rupees. The Hi-Lander has been advertised at Rs 19.50 lakh in price. Everything is priced ex-showroom.
On the other hand, the 2023 Isuzu D-Max V-Cross Z (4X2 AT) now offers a classy and elegant exterior. The front fog lamp garnish, Dark Grey ORVMs, and new Black alloy wheels are all included. The ergonomic seats now come with dual-tone Premium Brown seat fabric with Café Brown accents on the dual-tone dashboard, door panels, and Gear Selector Level. In order to increase comfort and convenience, the V-Cross also incorporates a cruise control system with easy-choose buttons on the steering wheel.
When a wheel on the model detects a loss of traction on the road, the new Traction Control System (TCS) immediately applies the brakes, and the Electronic Stability Control (ESC) helps prevent the car from spinning out. Other functions available include hill start assist and hill descent control. The price range for the Isuzu V-Cross models is between Rs 23 lakh and Rs 27.36 lakh. Prices are both ex-showroom.
Are you excited about the 2023 Isuzu D-Max? Comment down below
Also, see
Skoda Slavia And Kushaq Anniversary Editions Launched At A Price Of Rs 17.28 Lakh
Follow us on KooApp – Here