2023 Toyota Innova Crysta Pricing Unveiled
To satisfy the devoted customers, Toyota has kept the Innova Crysta on the market even after introducing the new generation Innova.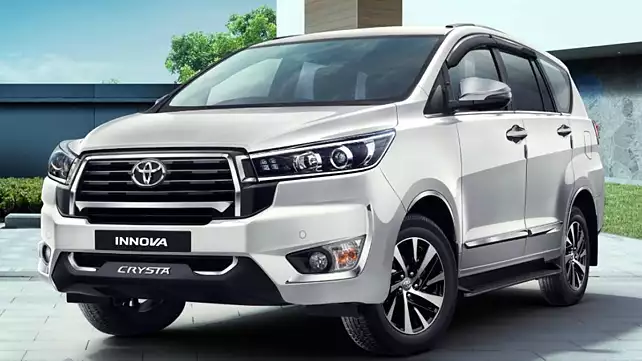 In order to create room for the new generation Innova HyCross, which offers robust hybrid powertrains along with petrol engine alternatives, the Japanese automaker temporarily cancelled the Crysta.
Toyota released the Crysta with yet another redesign in order to appeal to the devoted diesel Innova audience and fleet owners. It now has four variations: G, GX, VX, and ZX. There is only a diesel manual option available; a petrol engine choice is not available.
A  2.4-litre diesel engine with 150 PS and 343 Nm of torque powers it. A 5-speed manual gearbox is connected to it.
The automobile is offered in the colours white, pearl white, bronze, black, and silver.
Priced at Rs. 25.43 lakhs (ex-showroom), the top-of-the-line model may cost as much as Rs. 30 lakhs (on-road, Mumbai).
Are you excited about the 2023 Toyota Innova Crysta? Comment down below
Also, see
BMW M340i xDrive Shadow Edition To Launch In India Soon
Follow us on KooApp – Here