2023 Yamaha 125cc Scooter Range Launched – Fascino And Ray ZR 125
The updated, feature-rich 2023 lineup of India Yamaha Motor (IYM) Pvt. Ltd.'s 125 CC scooter series includes the Fascino 125 Fi Hybrid, Ray ZR 125 Fi Hybrid, and Ray ZR Street Rally 125 Fi Hybrid.
For the 2023 Yamah 125 cc Hybrid scooter range, the E20 fuel-compliant engine delivers the same distinctive Yamaha performance with notably fewer emissions. The new engine also meets OBD2 requirements. It enhances user experience and reduces pollution produced by scooters by tracking data that is essential to the engine's health and efficiency in real time.
Yamaha's revolutionary Bluetooth-enabled Y-Connect App now powers the whole 125 cc Hybrid scooter range (factory-fitted) (factory-fitted) A variety of practical features are available on the Yamaha Y-Connect App, which raises the bar for two-wheelers. They include the Fuel Use Tracker, Maintenance Recommendations, Last Parking Location, Malfunction Notification, Revs Dashboard, Rider Ranking, and more.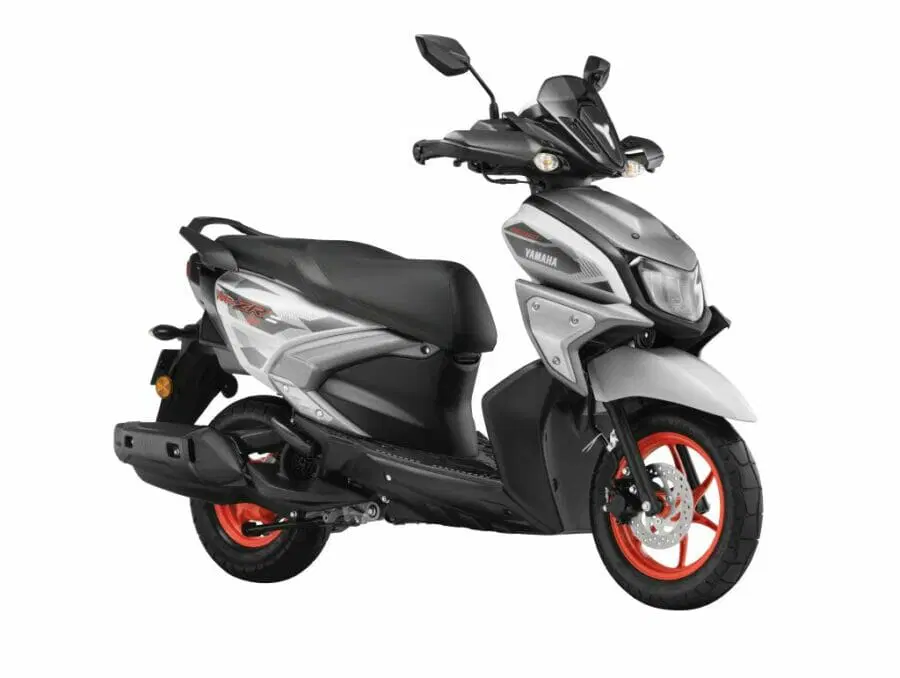 There will be two brand-new, striking colors available for the Ray ZR Street Rally 125 Fi Hybrid: Matte Black and Light Grey Vermillion. The Fascino 125 Fi Hybrid & Ray ZR 125 Fi Hybrid models' disc variant is now offered in the brand-new Dark Matt Blue color. Apart from that, the Cyan Blue, Metallic Black, and Matt Red designs on the Ray ZR 125 Fi Hybrid's disc and drum model are sporty and stylish.
Yamaha's new 2023, 125 cc Hybrid scooter series is powered by a BS-VI OBD2 & E-20 fuel compliance, air-cooled, fuel injected (FI), 125 cc blue core engine that produces 8.2 PS at 6,500 RPM and 10.3 N.M. at 5,000 RPM. Yamaha's global research and development initiatives, which strive to improve performance in all aspects of two-wheeler riding, are represented by its 125 Fi Hybrid engine. The Smart Motor Generator (SMG) Technology used in this hybrid engine was created expressly to improve the scooter's riding experience.
The Intelligent Power Assist feature, which is based on true hybrid technology from Yamaha, provides an additional boost to the SMG system, which also functions as an electric motor. This improves the rider's linear power when they accelerate from a stop, lessens wobbling during tandem starts or uphill climbs, and promotes more confident riding. The built-in Side stand engine cut-off switch and the "Automatic Stop & Start system," which prevents engine idling and starts with a single throttle twist, remain standard features of the 125 Fi Hybrid engine.
Yamaha aims to satisfy a wide range of target consumers' demands by releasing the Fascino 125 Fi Hybrid, Ray ZR 125 Fi Hybrid, and Ray ZR Street Rally 125 Fi Hybrid in 2023. The Fascino 125 FI Hybrid is made for customers who appreciate style and think a car's performance and mobility best express their riding preferences. The Ray ZR emphasizes the Real Boys' Scooter idea by fusing a sense of speed with a sharply sculpted macho appeal.
Are you excited about the 2023 Yamaha 125cc Scooter? comment down below
Also, see
BMW R nineT And R18 100-year Edition Launched At A Price Of Rs 24 Lakh
Follow us on Koo App – here