2024 Tata Nexon Spied Again Before Its Launch
While the introduction of the small SUV may still be some time off, a test mule of the 2024 Tata Nexon has been spotted on public roads once more, and several things are readily evident from glancing at the test mule itself. To begin with, the Nexon's front end will adopt Tata's most recent design language, which was also used on the Punch SUV. The grille appears to flow perfectly into the DRLs that have been mounted above the headlights, and the headlamp cluster has been moved lower on the bumper.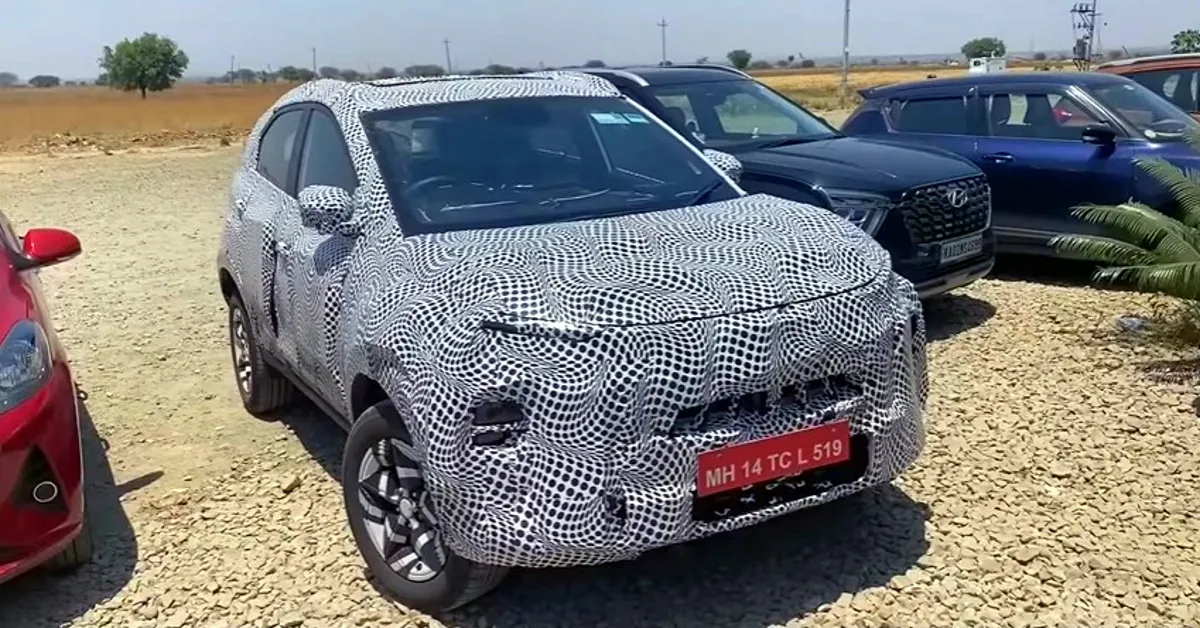 Looking at the test mule allowed us to make another observation regarding the alloy wheels. Even though the test mule in question had internal combustion, we saw that it had what appeared to be aero wheels. An aero-wheel is a specific type of wheel that produces less drag than conventional designs and is typically used on electric vehicles (EVs). Since Tata is testing them on the ICE variant, it's possible that they may eventually show up on the petrol and diesel versions of the SUV as well. We already know that the Nexon we see in the photographs will also give rise to an EV.
The other components that immediately stand out are the ORVMs and the tail light design. The former appears to have the same shape as before, but it appears that they have been stretched horizontally to add extra glass space. Even though they are hardly visible, the taillights appear sleeker than they do on the current model, and they appear to extend to the boot as well. Tata also appears to have neglected the rear wiper, and all the spy photos we've found support this theory.
Although it was not possible to see inside the test mule, it is safe to assume that it will also get an update. The 2024 Tata Nexon's touchscreen configuration will need to be changed the most. The Nexon EV Max Dark Edition is where we first saw the newest Tata touchscreen, which may end up becoming a common feature on higher-end Nexon facelift models. Tata might decide to redesign the instrument panel and add some fresh accents to the Nexon facelift's interior, but we won't know for sure until we get closer to the vehicle's debut.
In terms of the powertrain, we do not anticipate a significant difference. a 1.5-liter diesel engine and a 1.2-liter turbo-petrol engine, both of which come in manual and automatic versions. However, there may be an increase in the power figures. Given that the Nexon facelift will include new capabilities like a touchscreen, the price will undoubtedly increase by anywhere from Rs 20,000 to Rs 50,000.
Are you excited about the 2024 Tata Nexon? Comment down below
Also, see
Next-gen KTM 390 Duke Spied Before Its Launch
Follow us on Kooapp – Here