Porsche TechArt GT Street R Made Its Debut in India
The first 992 GT Street R is to be sent to India as part of Porsche tuning expert TechArt's expansion of its activities in that country. The customized coupe, based on the most recent Porsche 911 Turbo S, has undergone considerable modifications to produce 800 horsepower and 950 Newton meters.
Based on the 992 Turbo S, the most recent TechArt GT Street R has changes that increase the 3.8-liter twin-turbo flat six's horsepower and torque by 150hp and 150Nm, respectively. Since it keeps the Turbo's AWD system, 8-speed PDK gearbox, and launch control, the 0-100kph time is decreased from 2.7sec to 2.5sec, putting it in the supercar category with 800hp and 950Nm. While the top speed is greater than 350kph.
As of now, this is TechArt's most comprehensive modification, with work being done on every component of the 911 Turbo S. The only components that remain untouched are the doors and the roof. The Porsche TechArt GT Street R contains, among other modifications, wider front and rear tracks, a new sports suspension with adjustable ride height, a remapped ECU, new turbochargers, a new, louder exhaust, and an aero package with a sizable active spoiler.
The greatest specification was provided to this specific vehicle, which is finished in Python Green and incorporates gloss forged carbon for the bonnet and aero add-ons. Surprisingly, except for TechArt's sports steering wheel, the inside is substantially unchanged.
There are now just 87 992 GT Street Rs in existence, though two more are most likely to end up in Indian garages. Although the pricing was not made public, it is estimated that the modifications on this car cost around Rs 1.8 crore, on top of the Rs 3.35 crore starting price of the donor car.
But the Porsche TechArt GT Street R, which is far more track-focused, is the hardest-core model TechArt has to offer. Although there are other kits for the 911 GT3 RS, the most recent version of this was based on the 991 GT2 RS.
TechArt established its formal India operations in Bengaluru in 2020, and it now plans to expand to other locations like Mumbai and New Delhi. This comes after serving clients across the country from this base. On April 23, a new showroom in Bengaluru officially opened, and more are anticipated to follow.
The entire Porsche model line, including the all-electric Taycan cars, is available for customization through TechArt. These include aero-enhancement packages, sports suspension, and performance enhancements including exhausts, engine modifications, and remaps. Exterior cosmetic updates like wheels, body kits, and pinstripes are also included. These can be purchased alone or in kits, with the Porsche TechArt GT Street R bundle being the most complete.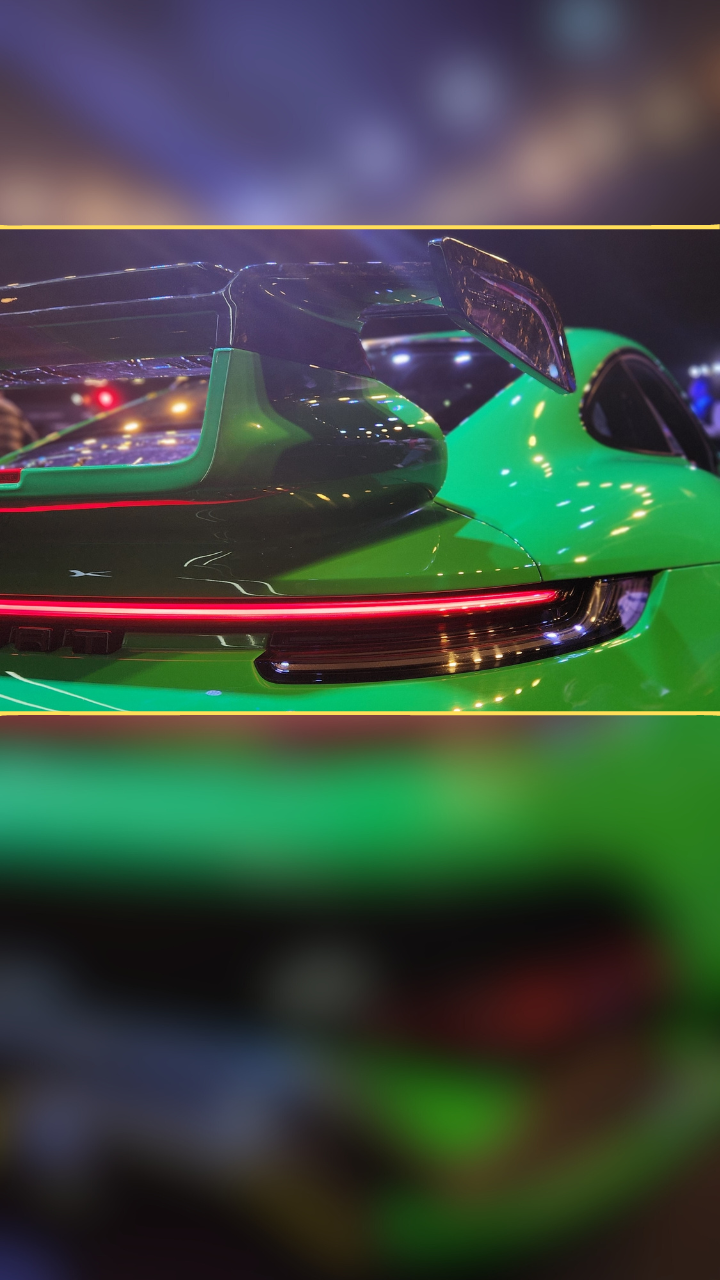 The components are built in Germany and delivered to India, where TechArt will install them on a Porsche that the purchaser will supply. When significant bodywork modifications are made, TechArt will even repaint the components to match the base hue. The donor vehicle may be brand-new or may have been driven by the owner before the modification.
Also, see
2024 Tata Nexon Spied Again Before Its Launch
Follow us on KooApp – here