BMW XM, Facelift X7 And M340i xDrive To Launch On December 10
On December 10, BMW India will release the prices for its upgraded M340i xDrive sedan and two luxury SUVs: the X7 facelift and the new XM. The XM will serve as the company's new flagship vehicle. It is the second custom-made BMW M product since the mid-engined M1 supercar of the late 1970s. The X7 facelift and M340i xDrive, meanwhile, have revised powertrains and equipment in addition to a new appearance.
The brand's new split headlight design, which will also be featured on the new i7 and 7 Series sedans that will arrive in India in January 2023, was first seen on the extensively revised X7 luxury SUV, which was launched in April of this year. The latest curved infotainment screen from BMW, which was previously only available on the iX and i4, features a 14.9-inch touchscreen running the most recent version of iDrive 8 and a 12.3-inch.
The X7 will be available in India in xDrive 40i and xDrive 30d configurations. Both vehicles have inline six-cylinder engines and have 380 horsepower in the case of the former and 352 horsepower in the case of the latter—an increase of 40 horsepower and 87 horsepower over the previous India models, respectively. Both engines will be 48V mild hybrids, paired with an 8-speed automatic transmission and all-wheel drive as standard.
The XM, which will be globally revealed in September 2022, is the first M vehicle to include a plug-in hybrid powertrain. It combines a twin-turbo 483 horsepower, 4.4-liter V8 engine with a single 194 horsepower electric motor to produce a combined 653 horsepower and 800 Nm of torque. This engine is mated by BMW to an 8-speed automatic transmission that distributes power to all four wheels. Even in pure EV mode, the premium SUV has a range of up.
The XM, which is roughly the same size as the X7, has a striking exterior with features like a large lighted grille, split headlamps, and vertically stacked exhaust outlets at the back. Although the rear seating section has been designed as an "M Lounge," placing a greater overt emphasis on occupant comfort than any M car before it, the interior nevertheless retains a typical BMW arrangement. Additionally, it receives the most comprehensive suite of driver-aid features ever installed in a BMW vehicle, the newest iDrive 8 system.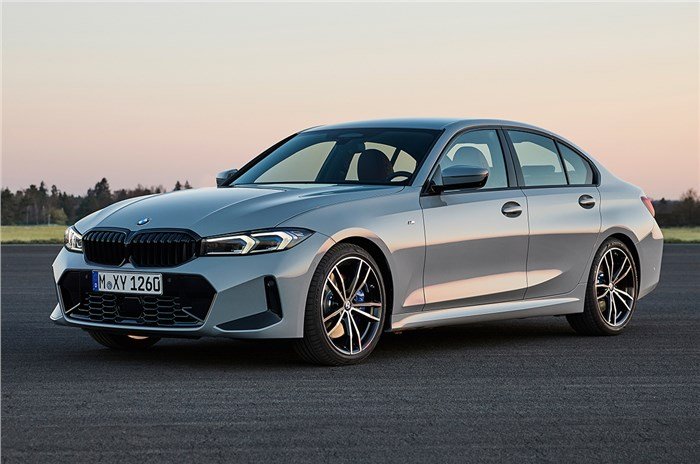 On December 10, BMW will also unveil the upgraded M340i XDrive in addition to these two models. Additionally, as part of its ongoing 50th-anniversary festivities for its M division, the premium brand will also release the final 50 Jahre Edition model on the market.
Are you excited about the launch of BMW XM, Facelift X7, And M340i xDrive To Launch On December 10? Comment down below
Also, see
Brushless Motors Vs Brushed Motors
Follow us on Twitter – Here