Bugatti Mistral Roadster Arrives In Tokyo
In the course of its global journey, which started in North America, Europe, and the Middle East, the Bugatti W16 Mistral has now reached Tokyo, Japan. Tokyo is the ideal location to display the ultimate roadster, which draws on more than a century of Bugatti history and is infused with the most recent advancements in automobile design. Tokyo is known for its cutting-edge technology, rich culture, and lengthy tradition.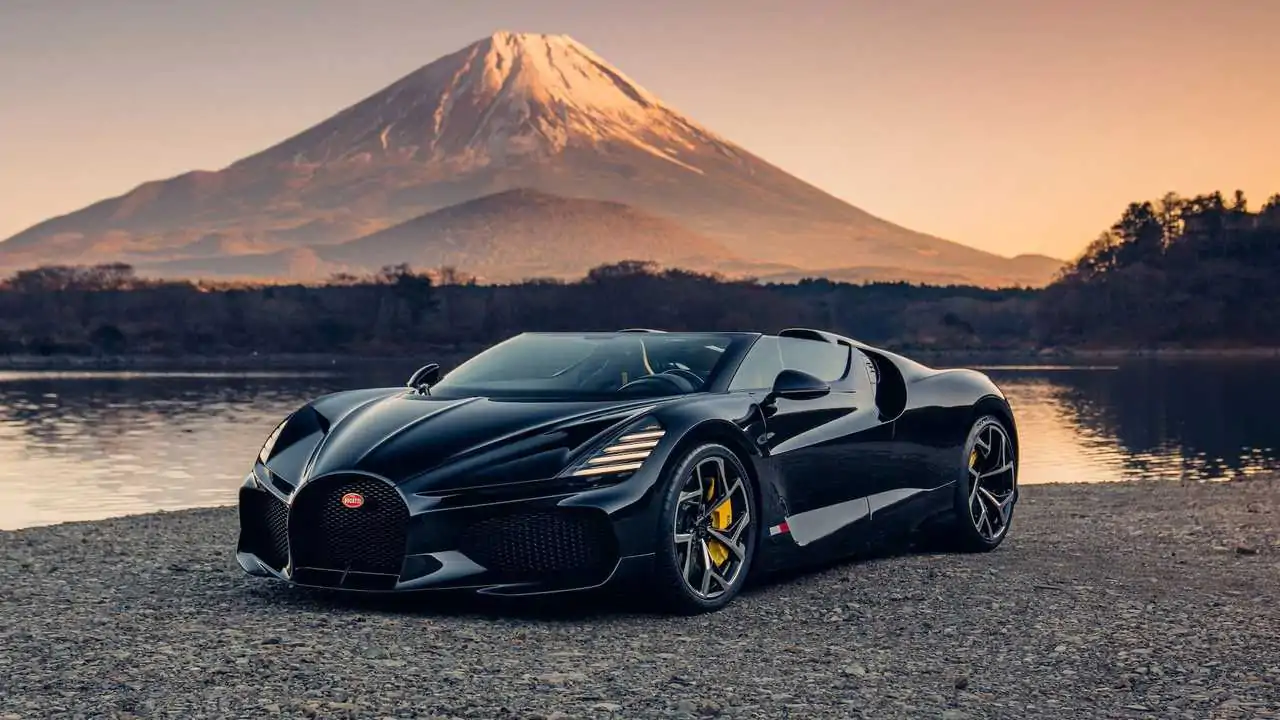 The W16 Mistral paid a visit to the Kanda Myojin Shrine, a historic shrine in Tokyo, as well as Oishi Park, which overlooks Lake Kawaguchi and Mount Fuji in the distance. The vehicle also stopped at the renowned Gora Kadan, a former royal family hideaway that seamlessly combines nature, tradition, and luxury.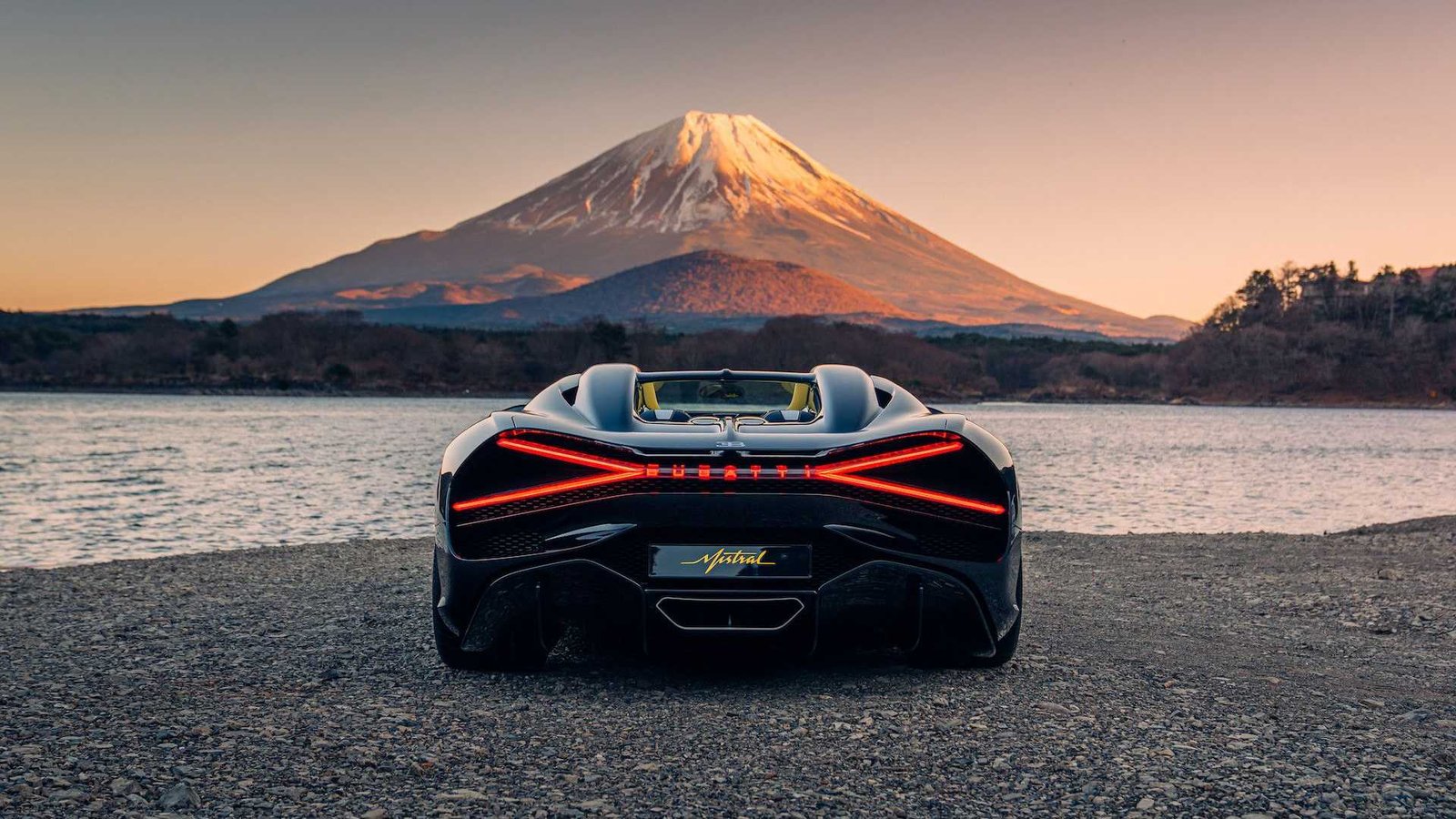 To put it mildly, the photos that Bugatti sent to mark the occasion were breathtaking. The sharp contrast between the black W16 Mistral and the vibrant colours of Tokyo brought out every detail of the quad-turbo roadster's 1,578 horsepower (1,177 kilowatts) output.
"Bugatti has always felt at home in Tokyo and Japan. Although our brand is continually influenced by the most recent developments in technology, engineering, and design, it is still founded on our traditions. According to Kostas Psarris, Regional Director of Middle East & Asia at Bugatti, "The W16 Mistral is an excellent demonstration of our principles, emerging from a long lineage of magnificent Bugatti roadsters, but forever pushing forward with unequalled levels of performance and elegance."
The Bugatti Mistral Roadster W16 Mistral took centre stage at the showroom, which was officially launched by official Bugatti partner Sky Group, and buyers were given the opportunity to spend the evening at a neighbouring Michelin-star restaurant.
Due to intense demand from Bugatti aficionados throughout the world, all 99 W16 Mistral models were sold out within hours. In Molsheim, car customization will start this year. The W16 Mistral will continue its global tour after stopping in Tokyo by travelling to the island city-state of Singapore.
Are you excited about the Bugatti Mistral Roadster? Comment down below
Also, see
2023 BMW X1 Launched At A Price Of Rs 45.90 Lakh
Follow us on Instagram – Here