Ferrari 296 GTS Launched At A Price Of Rs 6.24 Crore
The second model in the Ferrari 296 line-up, the 296 GTS drop top, costing Rs. 6.24 crore (ex-showroom), was introduced by Ferrari. The Ferrari 296 GTS is simply the mid-engined hybrid supercar's convertible variant, the 296 GTB.
With the exception of minor design modifications to suit the opening roof, the cosmetic and performance changes between the Ferrari 296 GTB and the 296 GTS convertible are negligible, much like with previous Ferrari drop tops. Similar to the more expensive Ferrari SF90 Spider, the 296 GTS has a retractable hard top. Behind the seats in the engine compartment is a bay where the top is kept.
The Ferrari 296 GTS receives re-sculpted buttresses and a more pronounced step between the roof and the "aero bridge" that spans the width of the car in order to make room for the hard top. In order to maintain cabin comfort at high speeds with the roof down, a new window has been added to the bottom of the engine cover, and the rear screen is movable. Additionally, an active rear spoiler that is concealed in the tail boosts downforce while moving quickly. At 45kph, the roof of the Ferrari 296 GTS opens and closes in under 14 seconds, dividing into two pieces that fold over the engine.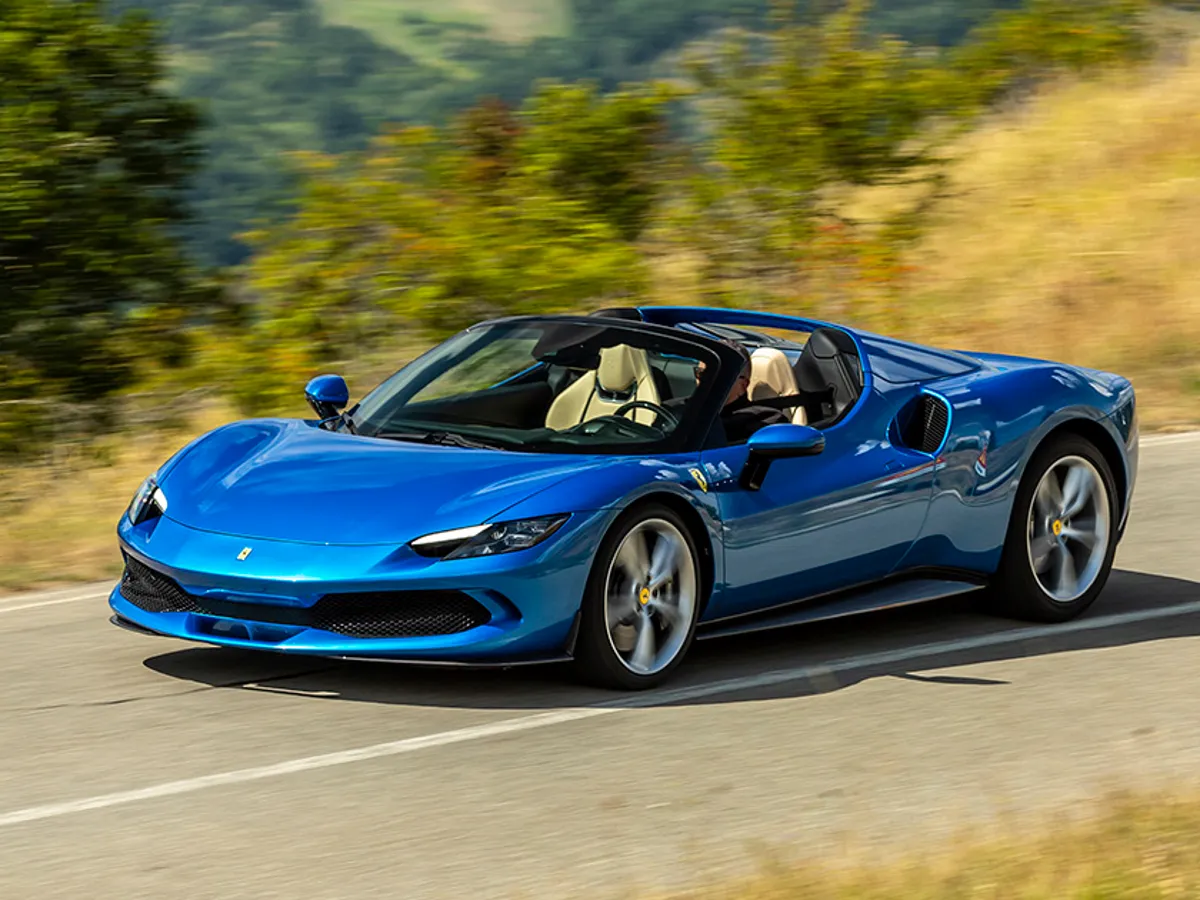 The 296 GTS uses the same engine as the 296 GTB, a 3.0-liter twin-turbo V6 with 664 horsepower and a 166-horsepower electric motor installed at the back to increase output to 830 horsepower and 740 Nm. This reportedly accelerates the 296 GTS from 0 to 100 km/h in 2.9 seconds. Despite the convertible's dry weight being 70 kg higher than the coupe, at 1,540kg, it reaches a top speed of nearly 330kph, values that are comparable to the hardtop GTB.
While the drop-top 296 GTS is anticipated to reach clients in India in the upcoming months, Ferrari is now concentrating on providing the 296 GTB.
Are you excited about the Ferrari 296 GTS? Comment down below
Also, see
Simple Energy One Launched At A Price Of Rs 1.45 Lakh
Follow us on KooApp – Here