Hennessey Mammoth 1000 TRX Unveiled
The newest, heavy-duty vehicle presented by a US tuning company is the Hennessey Mammoth 1000 TRX truck. The Dodge Ram 1500 TRX, which is said to be the most powerful and fastest-accelerating truck ever manufactured, driven by a 1026hp, 6.2-liters supercharged V8 engine.
The Hennessey Mammoth 1000 TRX is powerfully upgraded to the supercharged Hellcat V8 engine of the Ram 1500 TRX. Hennessey has equipped and upgraded its calibration equipment with a new high flow supercharger, fuel injectors, and inductor system. The torque was raised to 1,314Nm with increasing the power output to 1,026hp.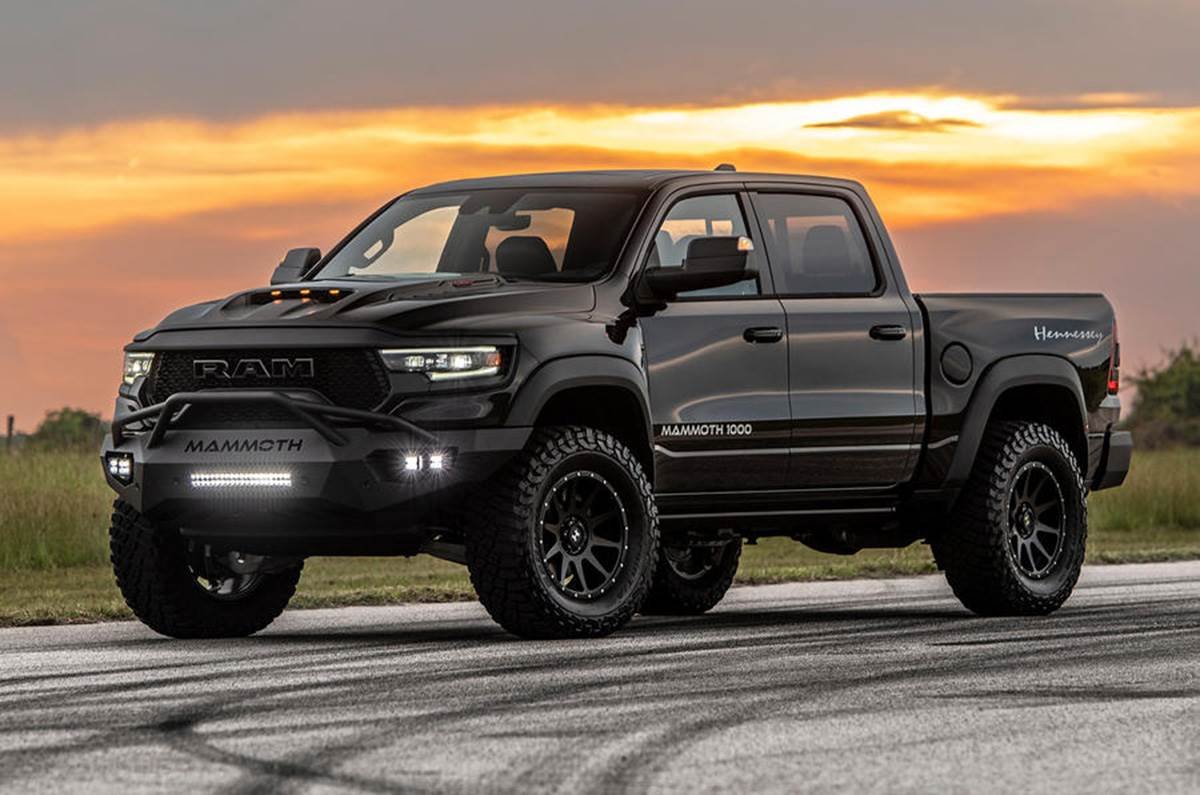 Hennessey says that the changes enable the Mammoth 1000 TRX to reach 0-96km/h in 3.2 seconds, with the timing of 11.4seconds of a quarter-mile. It is available in two phases with higher variants, including a crankcase ventilation system and a High Flow Filtration System, which include further improvements.
The customized bows, LED lights, a front lift kit, 20-inch wheels, and up to 37-inch offroad tires, which are designed in addition to their presence and power, are also available as part of the package. They extend to 5,811mm in length, 2,090mm in width, and 1,970mm in height the measurements of the Mammoth 1 000 TRX.
The lorry can seat six persons, with 1,043 kg of payload, and can carry up to 3,942 kg of cargo.
Approximately $150,000 (around Rs 1.11 crore) costs the Mammoth TRX 100, including the TRX stock pickup. The vehicle was accessible for "clients across the United States and beyond," Hennessey added.
Texan's most popular hypercar company, including the upcoming Venom F5 (plus 500 kph), will manufacture 200 new pick-ups on the US market and has already received more than half of its orders.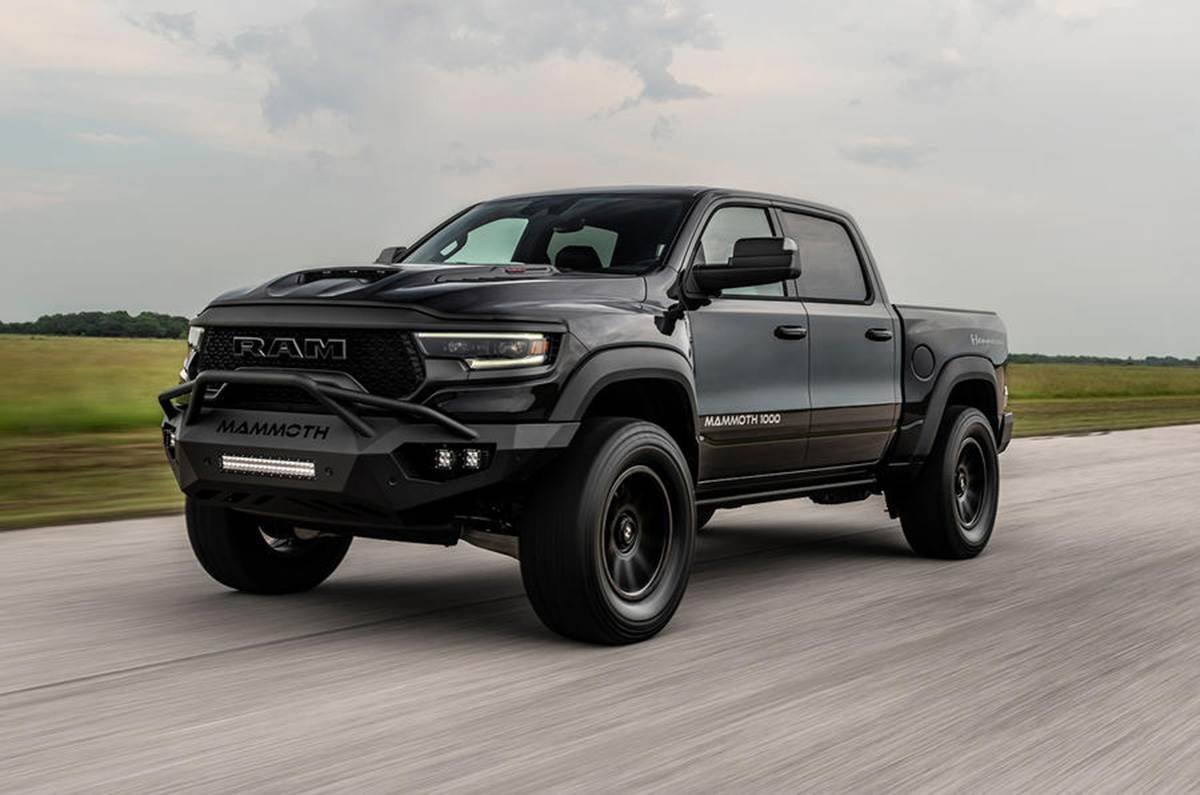 The only option to obtain one of these pick-ups on the Indian market would be to import them privately because either Dodge or Hennessey is absent from India.
Are you excited about the Hennessey Mammoth 1000 TRX? Comment down below
Also, see
Nissan Juke Rally Tribute Concept Unveiled