Hyderabad E-Prix: Things To Know
With the Hyderabad E-Prix set for February 11, Formula E will make its debut in India.
Here is all the information you need to know about the Greenko Hyderabad E-Prix, whether you want to attend in person or watch online.

The Hyderabad E-Prix will take place on a street track next to Hussain Sagar Lake, in keeping with Formula E's mission to introduce racing to urban areas. Additionally winding through Lumbini Park, the 2.835km course has 18 bends in all.
The Formula E vehicles won't hit the circuit until February 10, but Gill anticipates an entertaining race for both drivers and spectators.
It's a technical circuit, similar to what we saw in Riyadh, but I believe this will advance it because of what we will witness at high speeds.
A few of the turns, including the hairpin curve, are sluggish. However, overall, turns 1, 2, and 14 will be where we will notice some variation in the drivers' ability, according to him.
Gill is familiar with the Formula E racing scene because of his nine-year tenure as the manager of Mahindra Racing.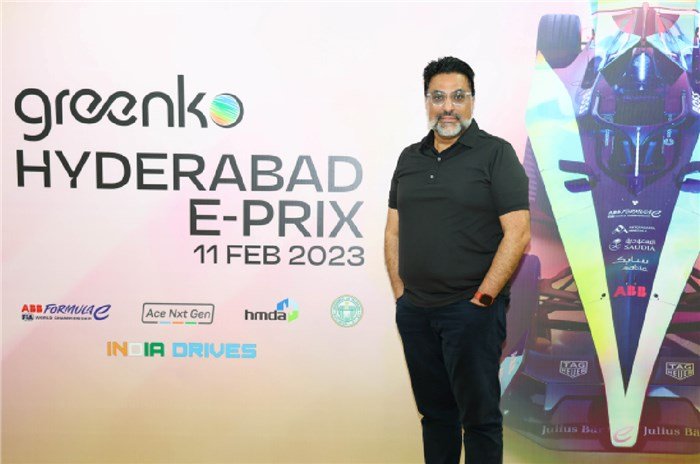 However, he is now in charge of planning India's first-ever Formula E race, so he is on the opposite side of the line. He chuckles, "I have a lot more respect for Formula E today. "Since it's a park area in Hyderabad, we're not actually bothering any neighbors Despite all of that, the logistics have been rather difficult. Since I've been here, I've worked 16 to 18 hours every day. But we're having fun!
The different nodal authorities, both at the federal and state levels, "have really stepped forward to aid on this event," Gill continued. To aid with the logistics, for instance, permits have been granted to guarantee that all Formula E vehicles may arrive at Hyderabad airport straight. "I'm rather certain that it will be a beautiful event."
The facility features a grandstand that can hold around 20,000 people, and there are many kinds of tickets available.
The Rs 1,000 Grandstand and Rs 4,000 Charged Grandstand seats are already sold out as of this writing. However, there are still tickets available for the Premium Grandstand (Rs 7,000) and Ace Grandstand (Rs 10,500). The Ace Lounge package is also available for a staggering Rs 1.25 lakh.
The tickets' price range is fairly wide, but according to Gill, this was done on purpose to provide everyone who wants to go options. He continues, "We've really paid for quite a few of the tickets that we're selling. "We just want to make sure that the affordability should be there for everybody who is interested."
The track won't be the only place to do things. In addition, an Allianz Fan Village will include a range of events, including exhibits from Formula E and Mahindra manufacturers.
Additionally, there will be a gaming area, a children's area, food and drink stands, and several stage performances.
Are you excited about the Hyderabad E-Prix? comment down below
Also, see
Audi Q3 Sportback Unveiled Before Its Launch
Follow us on Instagram – here