Jeep Grand Commander Unveiled Before Its Official Debut
Getting product launches under wraps is a difficult time for manufacturers. Leaked pictures have been a common affair, taking the shape of a Jeep Grand Commander for another survivor. The leaked photographs indicated that the upcoming FCA Group seven-seater SUV is actually to be named the Grand Commander. The Grand Commander of the Compass Facelift in China will be first unveiled officially by Jeep.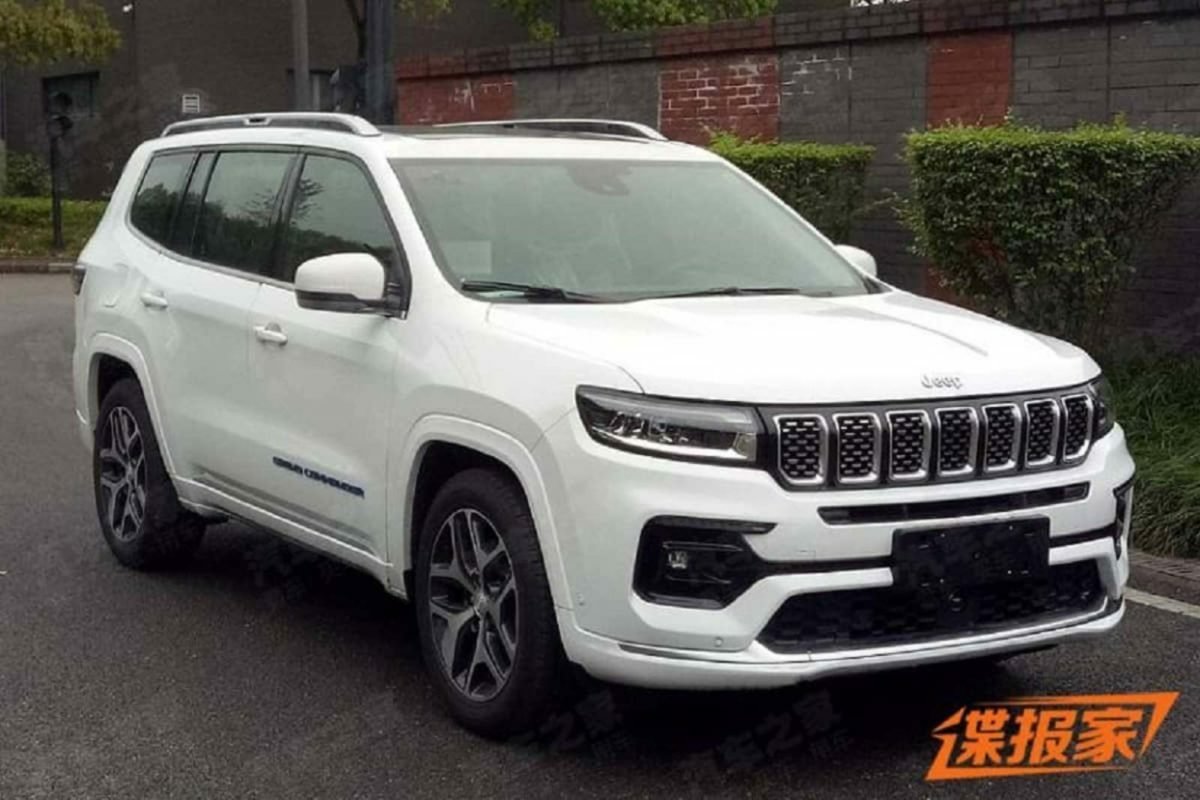 The new 5-seater Compass started in India at an initial price of Rs 17.00 lakh (ex-showroom) earlier this year. The Grand Commander is focused on the Compass facelift, as we have already discussed.
Jeep has introduced some cosmetic modifications on the exterior but the total silhouette remains the same as the compass in order to visually differentiate it from its smaller sibling. The Grand Commander, for example, makes the access and exit relatively simpler by using wider doors. The Grand Commander looks a little maturer than the Compass, due to its new front fascia, which features a more vertical 7-layer grille and subtly re-designed headlights, wider doors, lower rooflines, expanded rear bumpers, and rear gates. The new Jeep7-seater SUV's rear portion looks like the Grand Wagoneer concept.
Jeep Grand Commander has a total length, width, and height of 4895mm, 1896mm, and 1754mm.
When it comes to its expectations, the Compass will most likely borrow the same 2.0-liter diesel engine to do the job. The Compass is designed to provide 173 hp with a diesel engine, but in the case of the Patriot, we might see more to carry the extra heft. The report also said that Jeep could also use the 2.0-liter turbo petrol engine from Wrangler, which is capable of generating 268 hp and a torque of 400 Nm. The new 8-speed automated transmission is attached to this engine. It could use a hybrid propulsion system, too.
Sometime later this year, it'll arrive here, but both depend on the schedule. The pandemic is a little spoilsport, but in the coming months, we should expect it to reverse its ardor. The Grand Commander will lock horns like Toyota Fortuner and Ford Endeavour until unleashed.
Are you excited about the launch of Jeep Grand Commander? Comment down below
Also, see
Yamaha R7 To Reveal On May 18th