Kia Carnival Hi Limousine 4-Seater Unveiled
Kia showcased a new 4-seater Hi Limousine edition of its fourth-generation Carnival MPV, which will be available internationally in 2020. Even before the new-gen model was officially shown, we had reported on a 4-seater variant of the Carnival.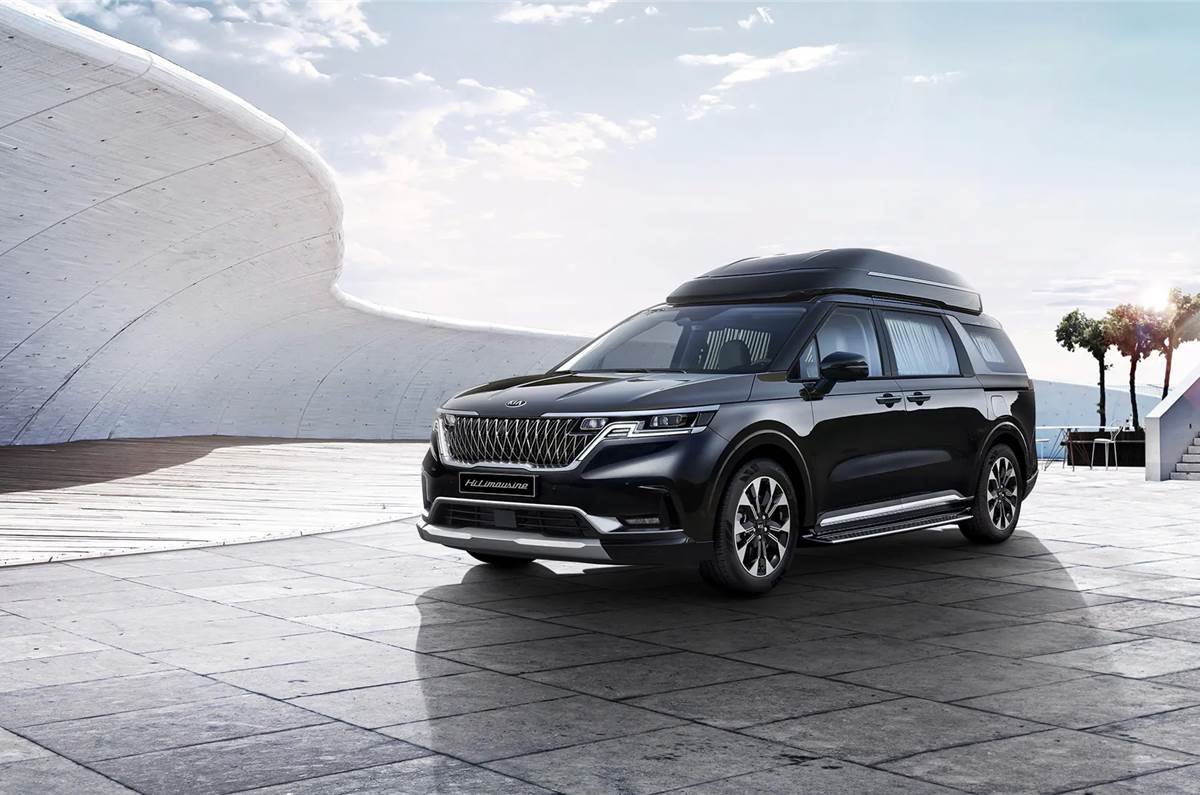 The Kia Carnival Hi Limousine 4-Seater has been designed for maximum comfort and features plenty of room and modifications. The two enormous aircraft-style seats in the second row, which are covered in three-dimensional, quilted Nappa leather and fitted with top-quality seat material, are, of course, the major attractions. These seats have expanded leg support, as do most limousine seats.
These seats have a feature Kia calls "Premium Relaxation Seat," which helps to distribute the load on the hips and back while also allowing you to relax comfortably. Both of these chairs have their own dedicated tray tables and may be controlled independently. Both seats have a side armrest, as well as a console with a wireless charging pad and heated/cooled cup holders.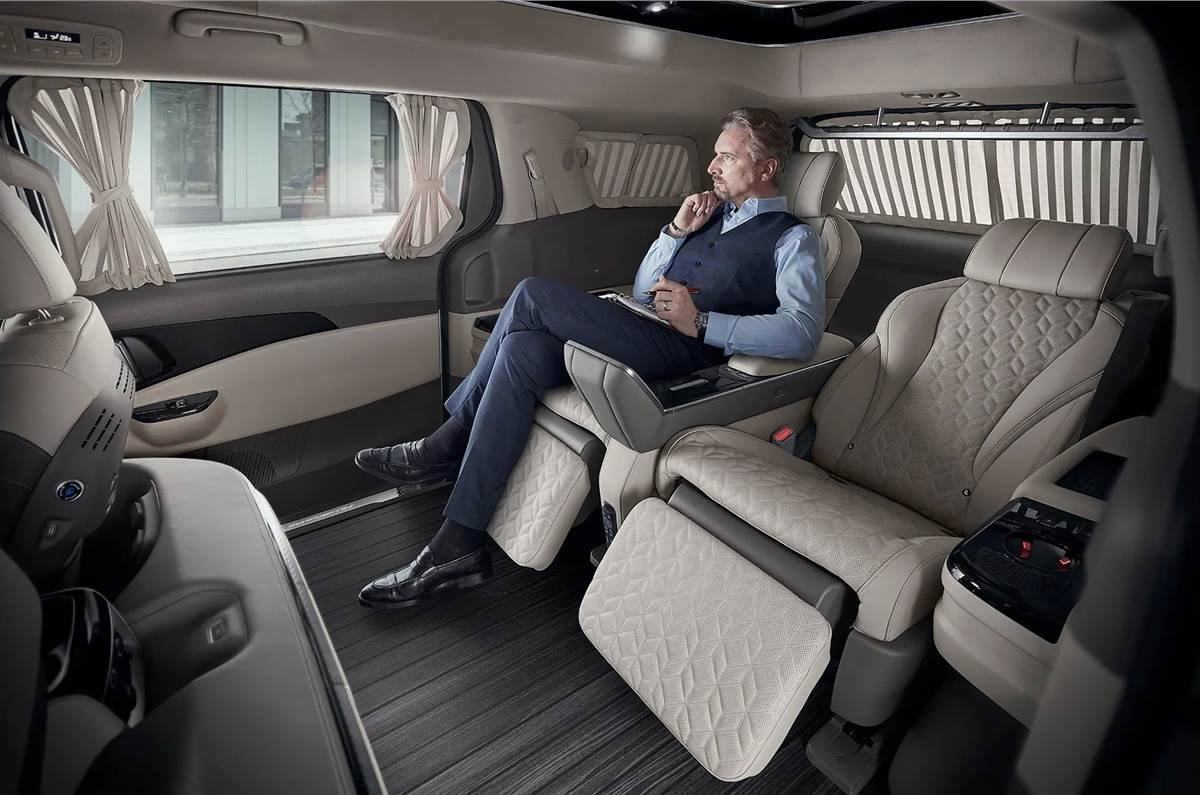 A 7.0-inch touch display has been built into the center armrest console to operate the numerous seat functionalities. Other functions that may be controlled via the screen include the air conditioning, back seat illumination, a 21.5-inch smart display positioned on the ceiling, and even a foot massager behind the front passenger seat.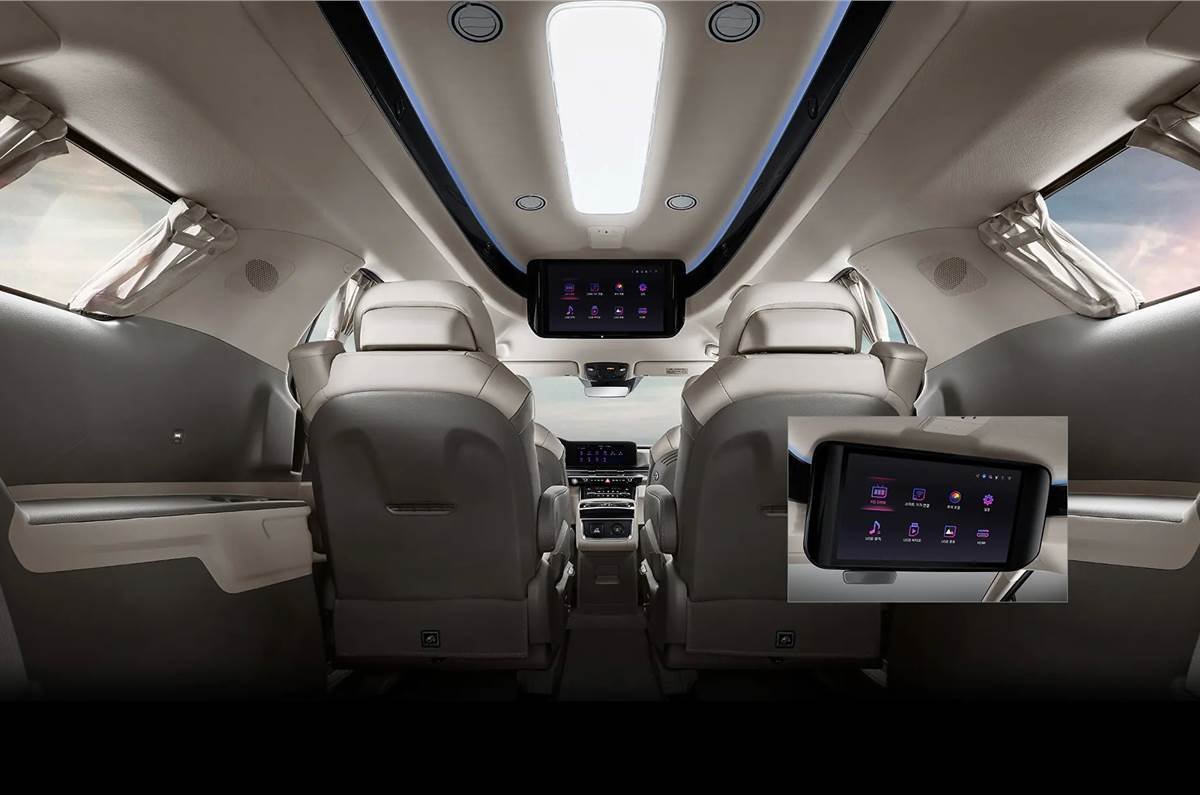 According to Kia, the foot massager was developed in partnership with Hu-Tech, a healthcare business, to give passengers a pleasant experience. A cold-hot cabinet that can store beverages of various sizes and a rear seat storage box that can be used to store items such as shoes, umbrellas, and other items are also available on the Carnival Hi Limousine 4-seater's interior.
Space has been maximized in the boot area with a ceiling-mounted hanger and storage compartments beneath the floor.
The Kia Carnival Hi Limousine 4-Seater is powered by a 3.5-liter SmartStream V6 petrol engine that delivers 290 horsepower and 355 Nm of peak torque. The engine is connected to an eight-speed automatic transmission that exclusively drives the front wheels.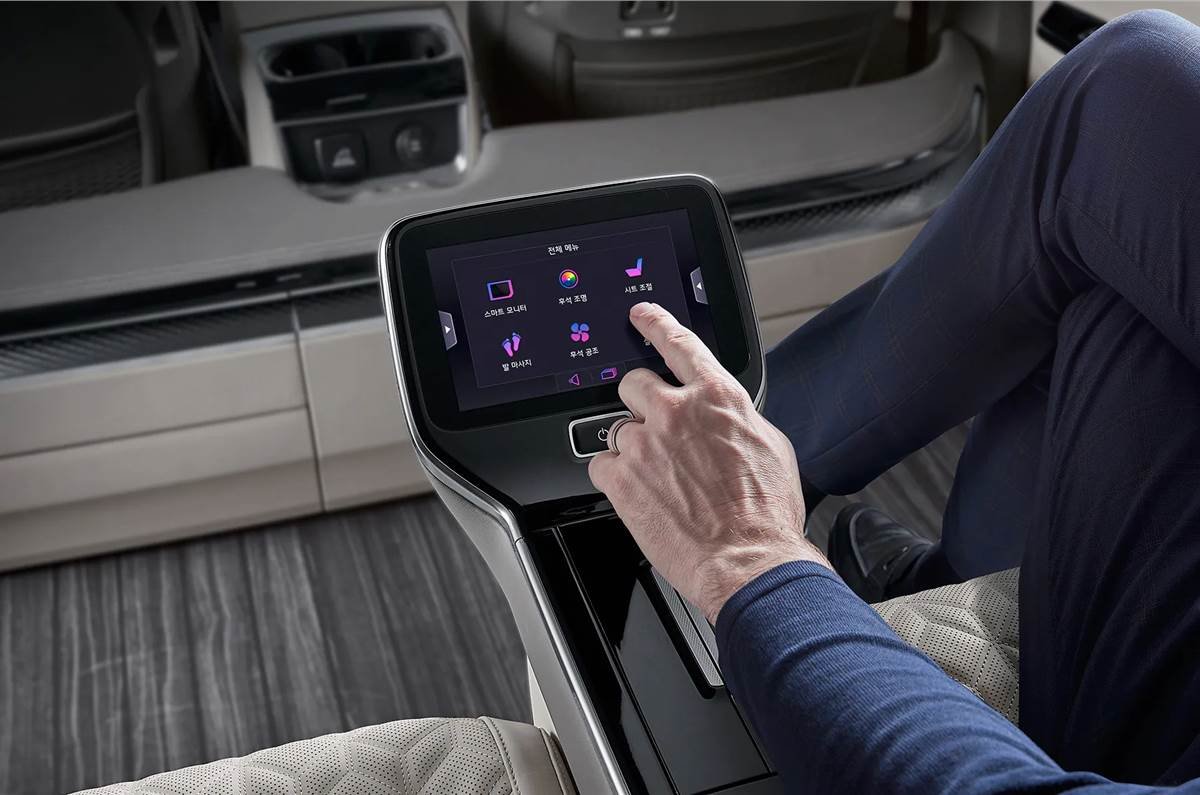 It's worth noting that the Carnival Hi Limousine 4-seater has retuned suspension above the normal model, resulting in pleasant ride quality, according to Kia.
Tell us what you think about the Kia Carnival Hi Limousine 4-Seater. Comment down below
Also, see
2021 Mercedes-AMG SL Interior Unveiled