Kia EV5 SUV Concept unveiled
Less than a week after debuting the full-size EV9 SUV in production form, Kia has unveiled the EV5 SUV concept, the third born-electric vehicle it has ever produced. The new Kia EV5 SUV, as its name implies, is smaller than its recently unveiled EV9 sister, but it has the same 'Opposites Unified' design philosophy as the bigger vehicle, which will be used to define all future vehicles from the Korean manufacturer.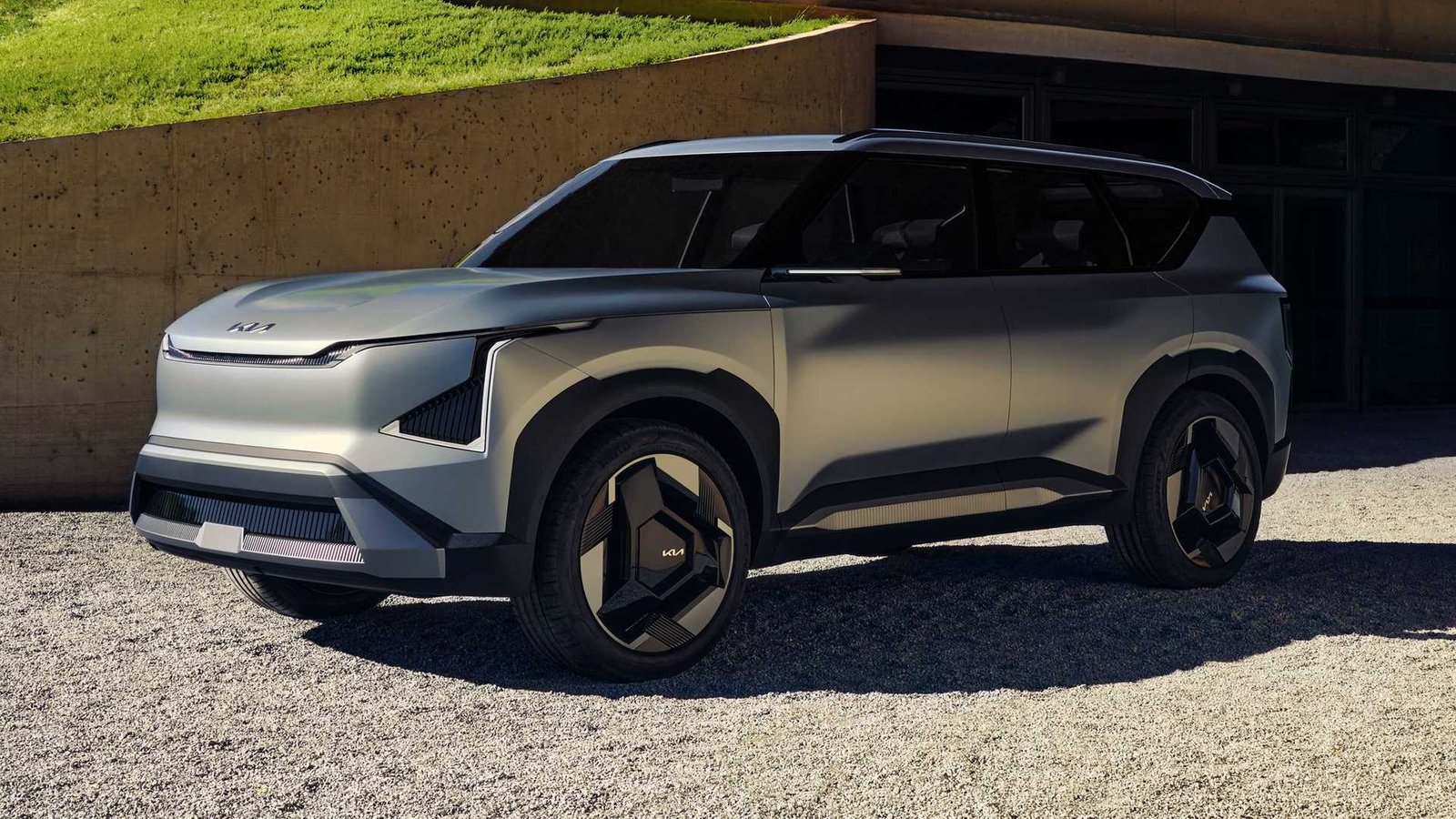 The Kia EV5 SUV, which is now officially known as the "Concept EV5", will be on sale in China later this year, which is why it was presented at the brand's Chinese EV Day event without any prior notice.
The EV5's production model is most likely to be built on a variant of the E-GMP platform, which also supports the two custom Kia EVs now on the market and the other four that will be released before 2026.
The EV5 might conceivably compete with other family EVs of a similar design, such as the Toyota bZ4X, Nissan Ariya, and Volkswagen ID 4. Its size and stature are about equal to those of the current combustion-engine Kia Sportage. Although Kia has not yet provided any information regarding performance or pricing, it is likely to compete with those vehicles (as well as its siblings) by providing a selection of two- and four-wheel-drive powertrains. If it is offered with the same 77kWh battery as the EV6, it will also provide a competitive maximum range of more than 482km (300 miles).
Similar to the EV9, it has crisp proportions and is obviously functional. It also has the swiveling seats from the bigger vehicle, which let passengers in both rows spin 90 degrees and "enjoy unobstructed views of the environment" thanks to rear-hinged doors and the lack of a B-pillar. This function debuted on the original EV9 concept as well and is unlikely to be included in the EV5's production-spec model.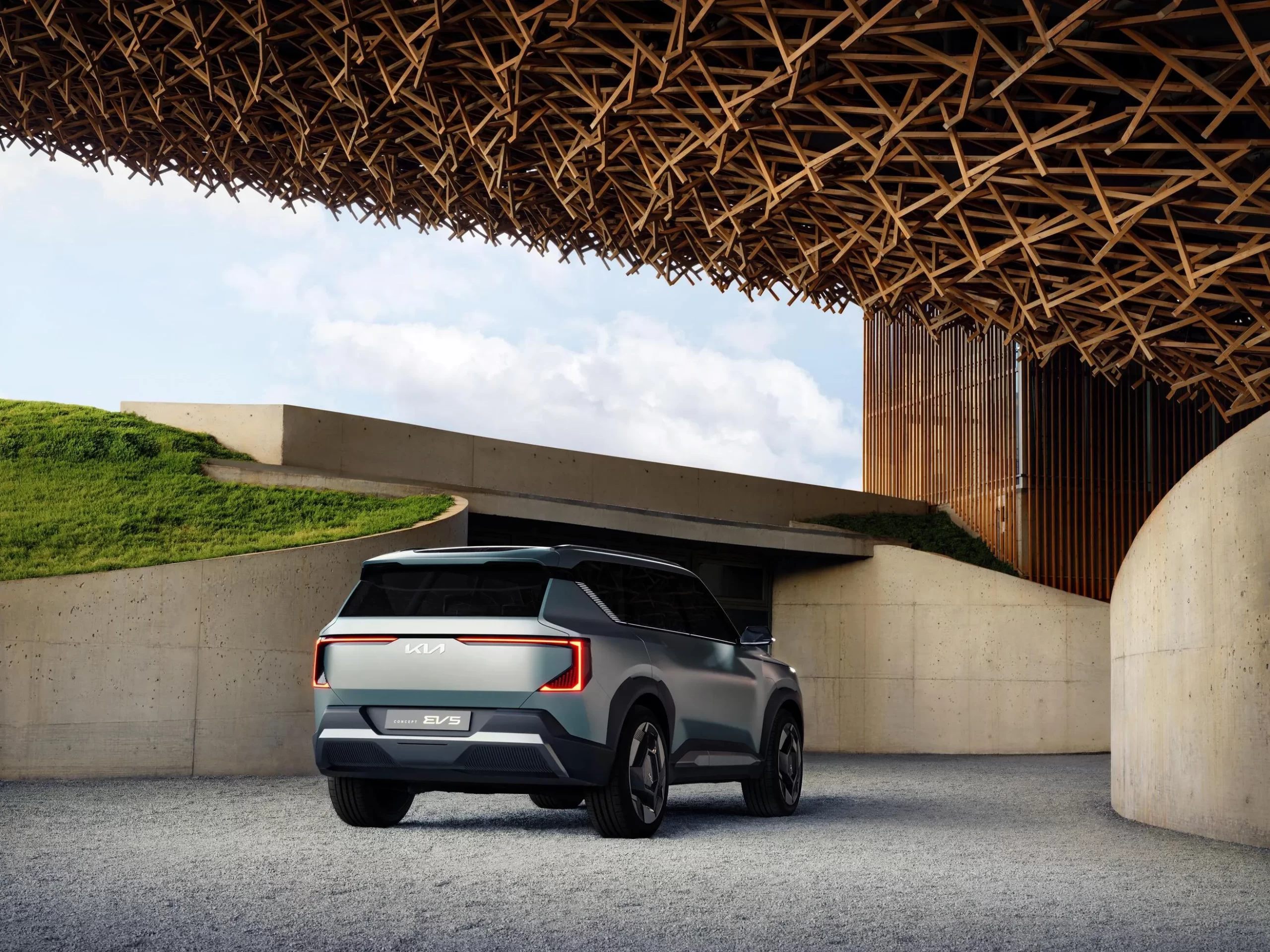 Unusually, the EV5 concept also appears to have a bench-style front seat that makes use of the absence of a transmission tunnel to provide the front occupants with greater room. Uncertainty persists regarding whether or not such a feature could be homologated for sale in China or elsewhere, but there is no doubt that the concept's panoramic roof, which houses solar panels that boost the battery's capacity, as well as its sustainably sourced interior materials and wraparound digital infotainment screen, will be available in showrooms.
A pop-out wooden table in the boot that seems to double as a bench, plants in the back storage bins, and massive 21-inch wheel designs that suggest some degree of "go-anywhere" capacity all serve to emphasize the EV5's focus on the outdoors.
Kia presently sells the EV6 in India as the lone model in its electric lineup in addition to a number of options with internal combustion engines.
Are you excited about the Kia EV5 SUV? Comment down below
Also, see
2023 Hyundai Verna Launched At A Price Of Rs 10.90 Lakh
Follow us on Instagram – here